Trinias unity edition (B12/C16/C12/F12)
The concept of Trinias series unity edition
unity: unlimited intelligent technology
Personalize your experience for ultimate flexibility
Limitless Potential for Efficient Workflow
Intelligent design for intelligent care
Trinias systems for interventional angiography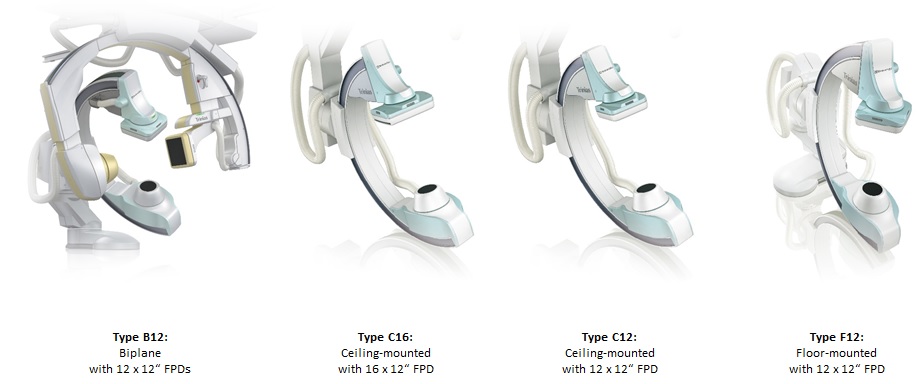 Intelligent design delivers reliable workspace
Trinias has designed in smart form with pleasant colors such as light-green and white. This intelligent design inspires both patients and clinical users with confidence and relax.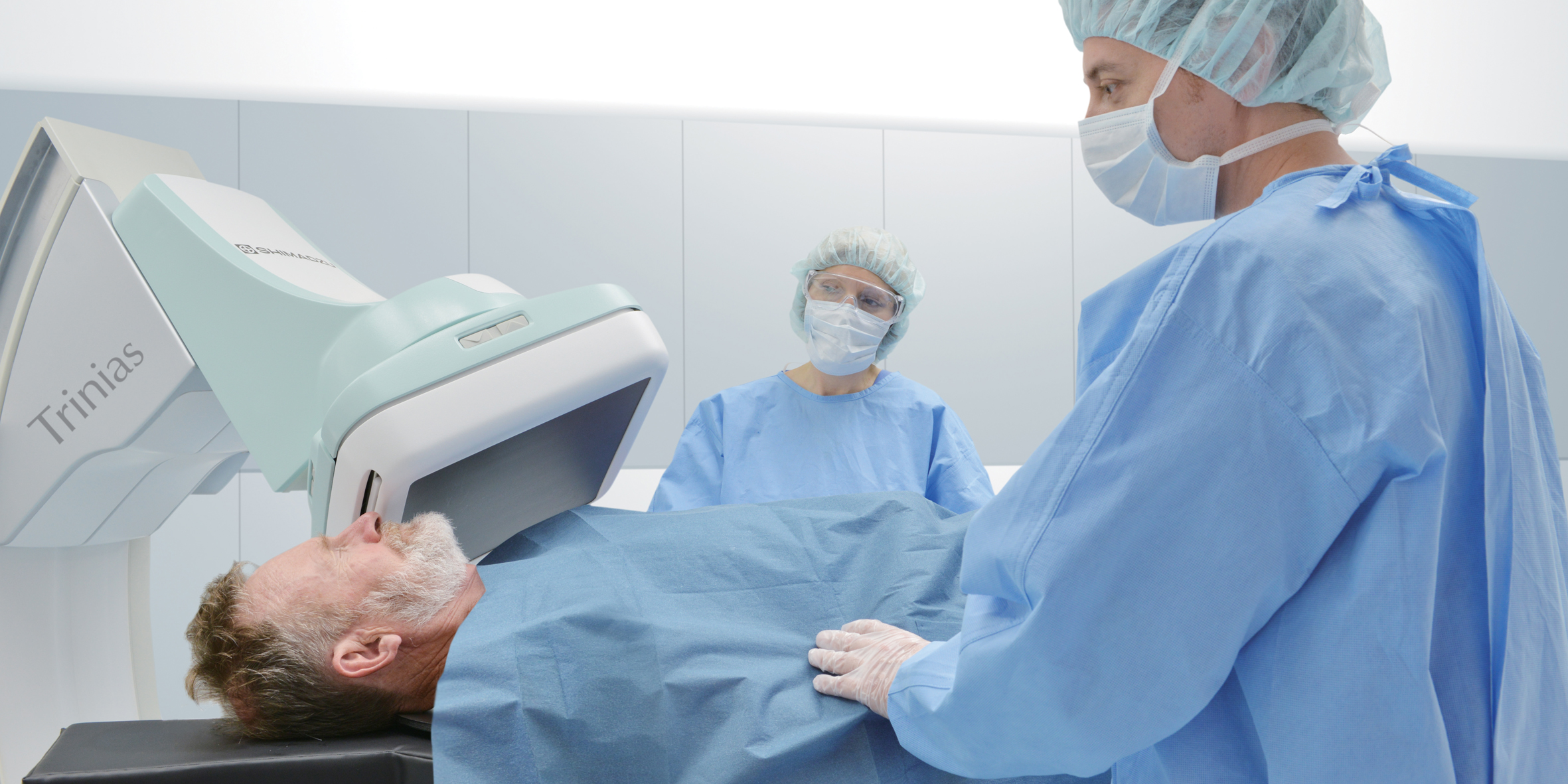 SMART Design: Changing the way. Making it possible
SMART Access
Arm positioning and setting with a biplane system is more complex than a single-plane system. CyberChase function provides rapid biplane positioning to a region of interest, without altering the table height.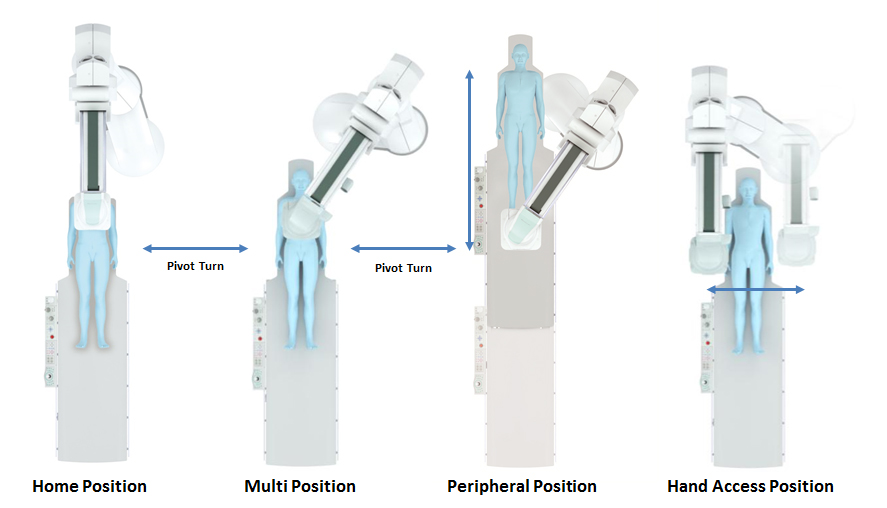 Six-axis triple-pivot construction for full body coverage
Customize for your efficient workflow
Crossover FPD
A wider FOV 16 x 12 inch FPD is now available. By using the FPD rotation, an enhanced crossover solution is available which is applicable for neuro, abdominal and peripheral regions.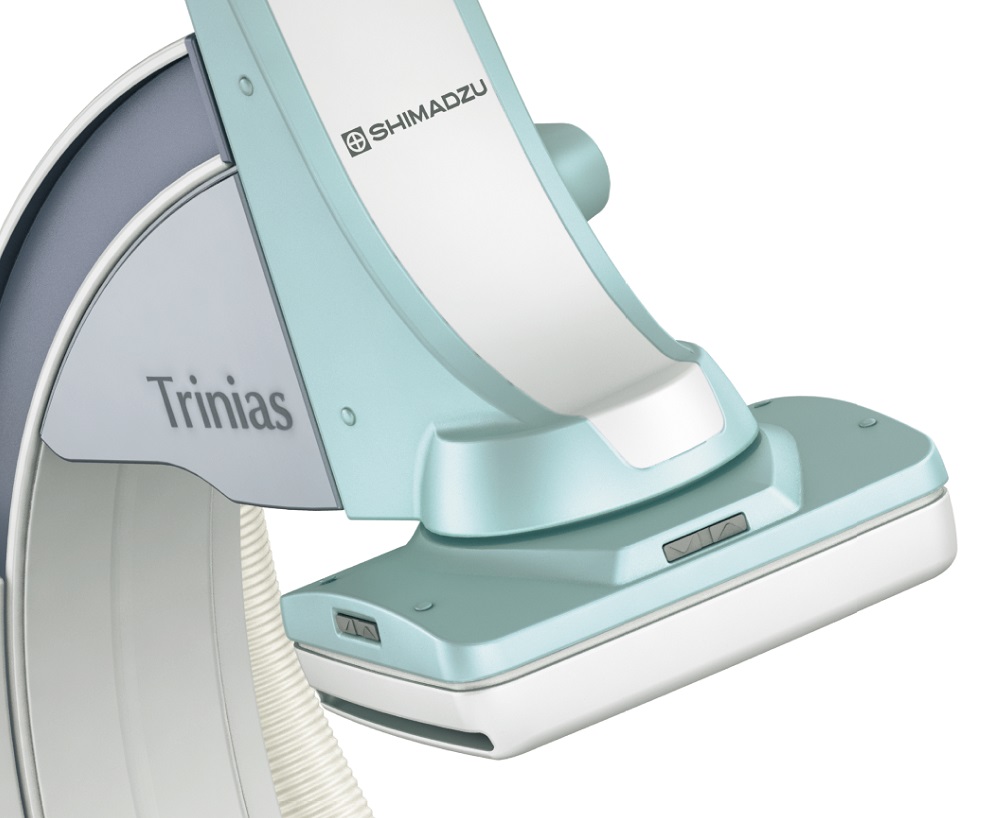 SMART Table
The multi-functional patient table supports flexible table positioning by tilting functions.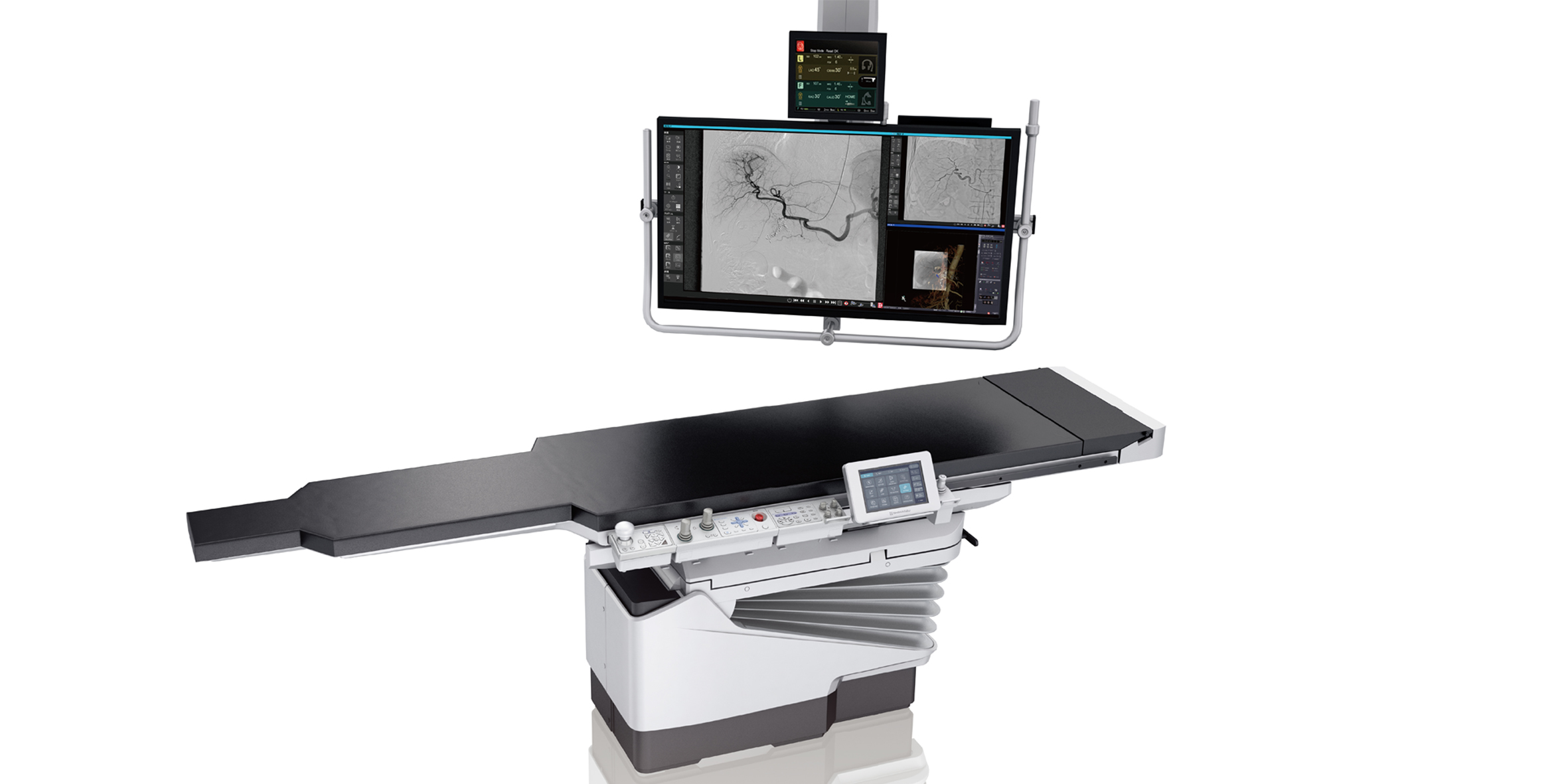 SMART Touch
During the procedure, imaging operations such as selecting acquisition modes, and switching reference images and display layouts are integrated into the intuitive and customizable touch panel console. Three layouts of the touch panel console are available. The size and the number of displayed icons as well as their order are customizable, enhancing crossover usage for different clinical background users.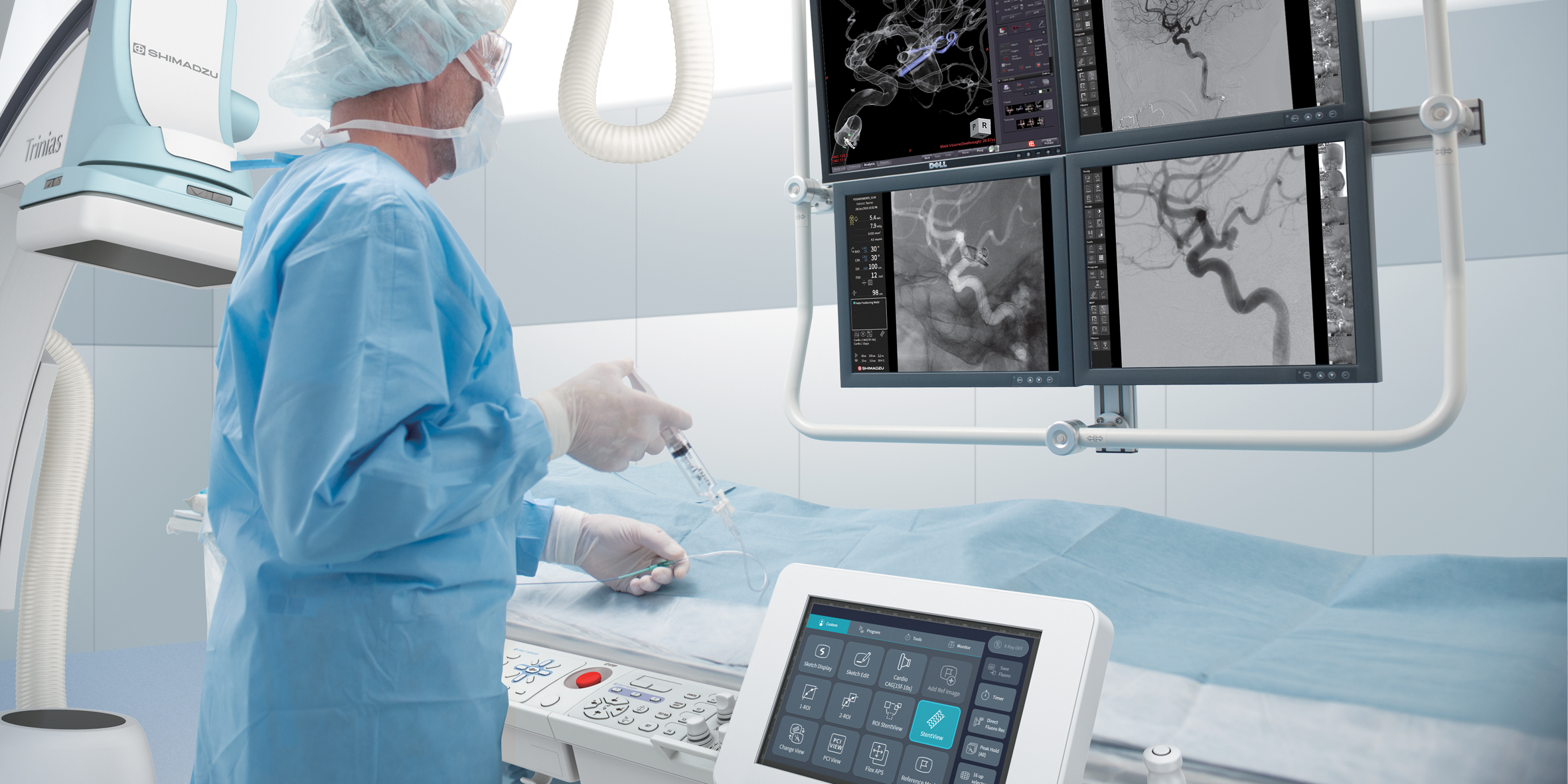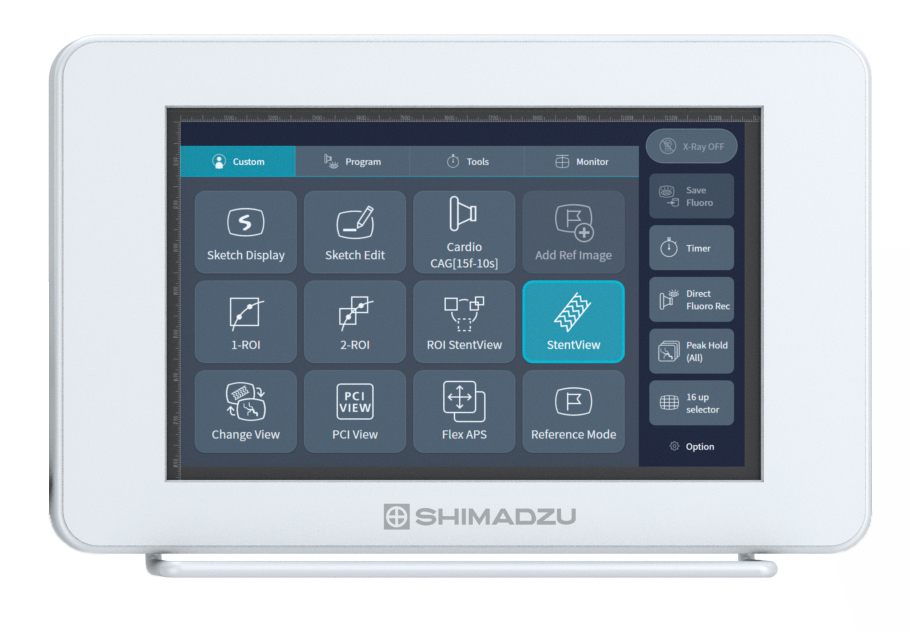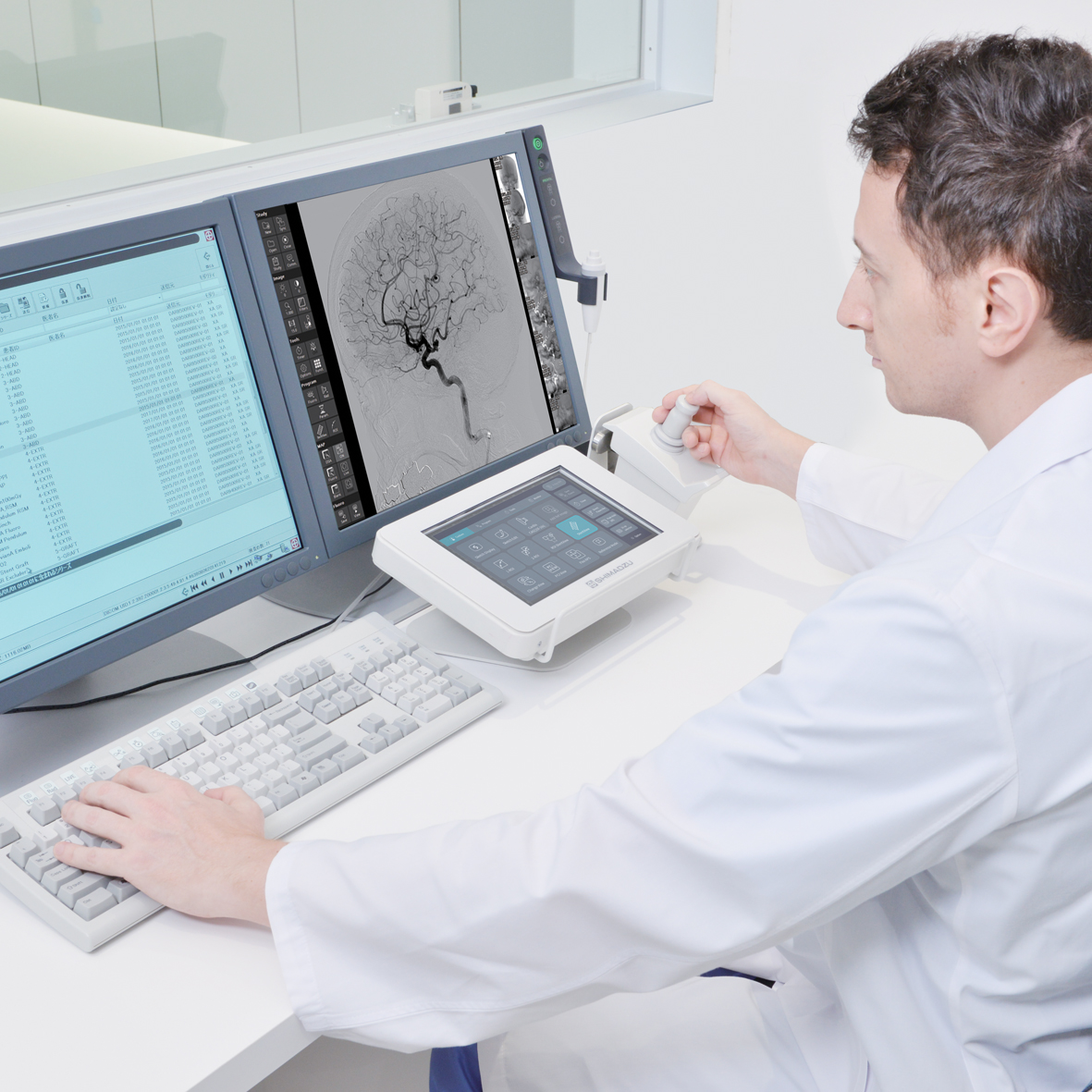 SCORE PRO Advance
SCORE PRO Advance provides high-quality radiographic and fluoroscopic images with less motion-artifacts and a lower dose. Above all, the new motion-tracking noise reduction technology minimizes noise and allows sufficient visibility of the tip of the guide wire and catheter.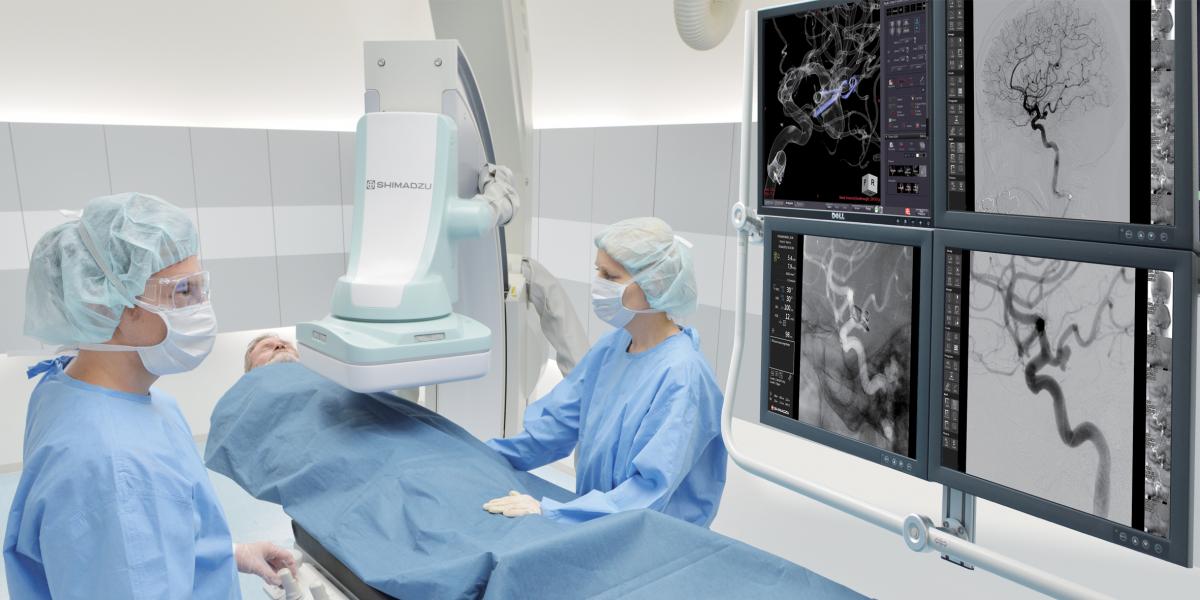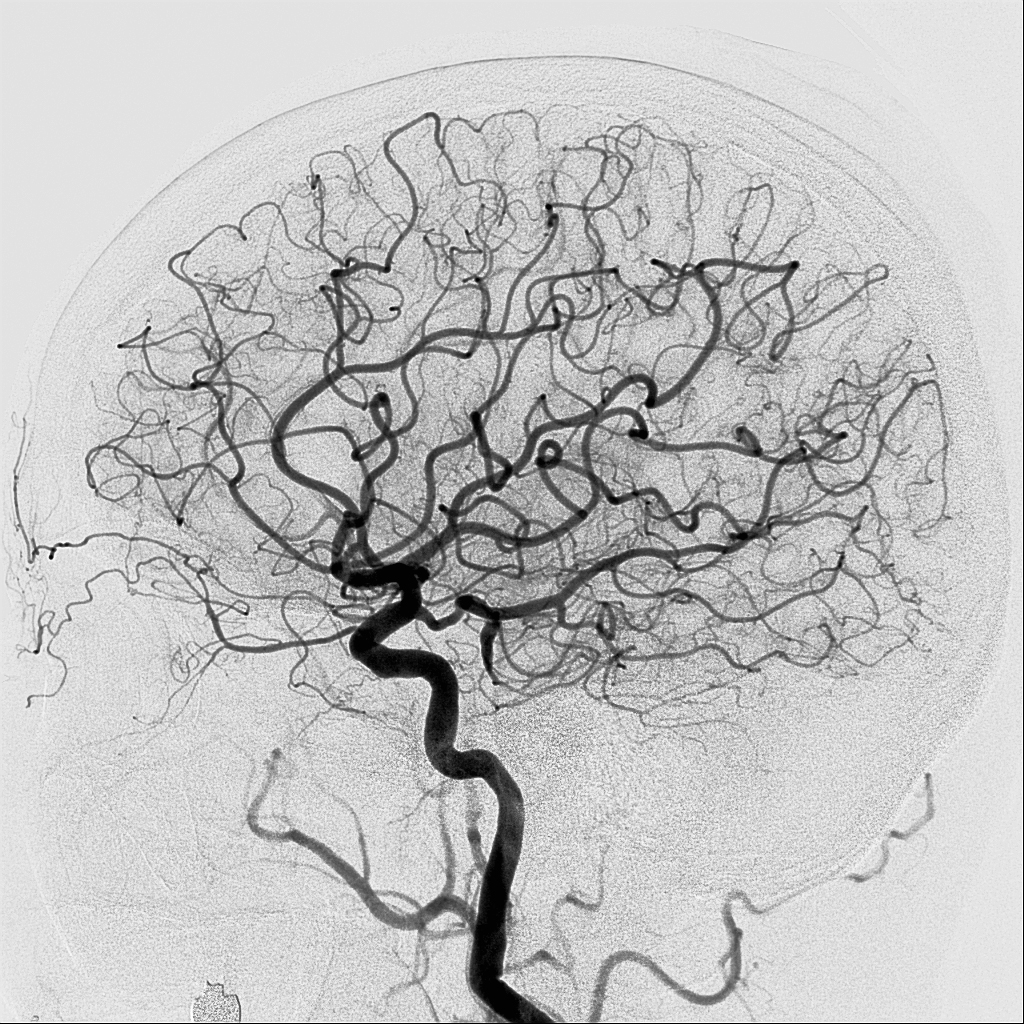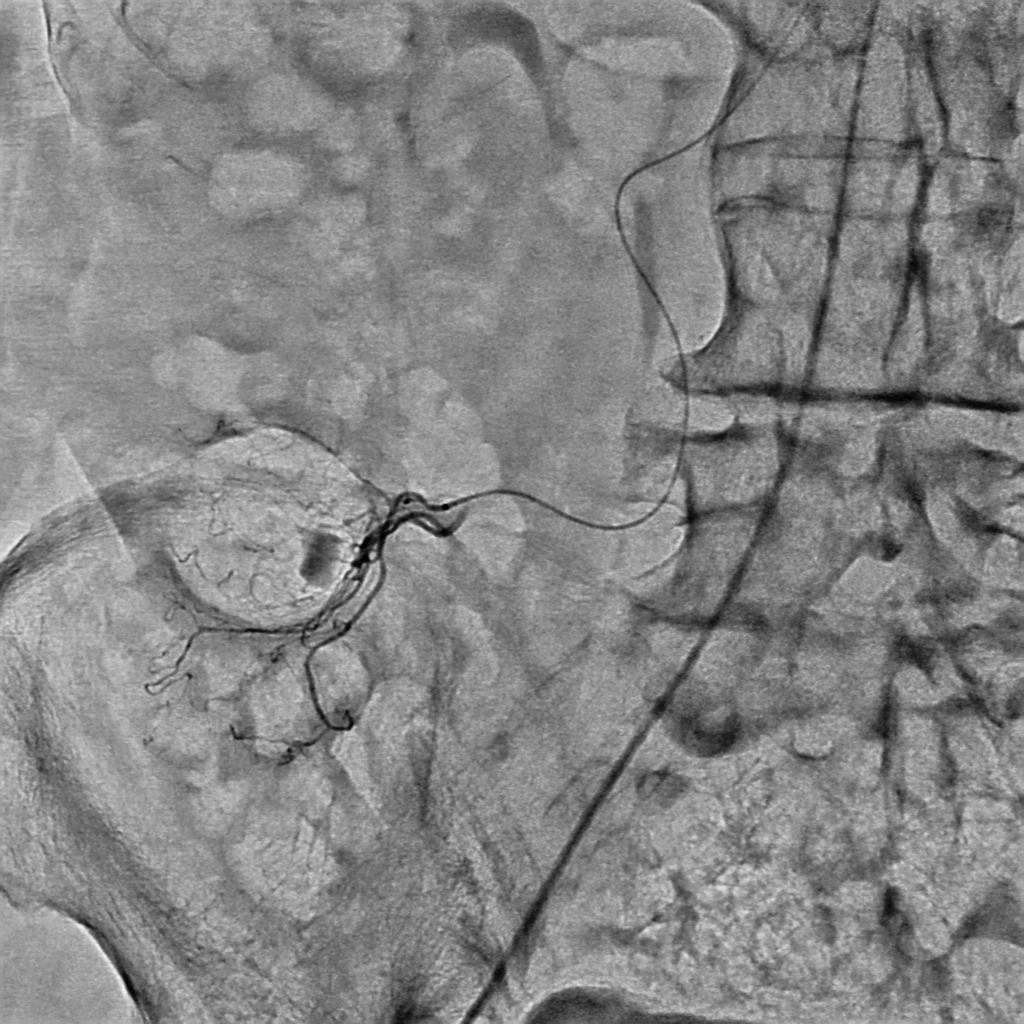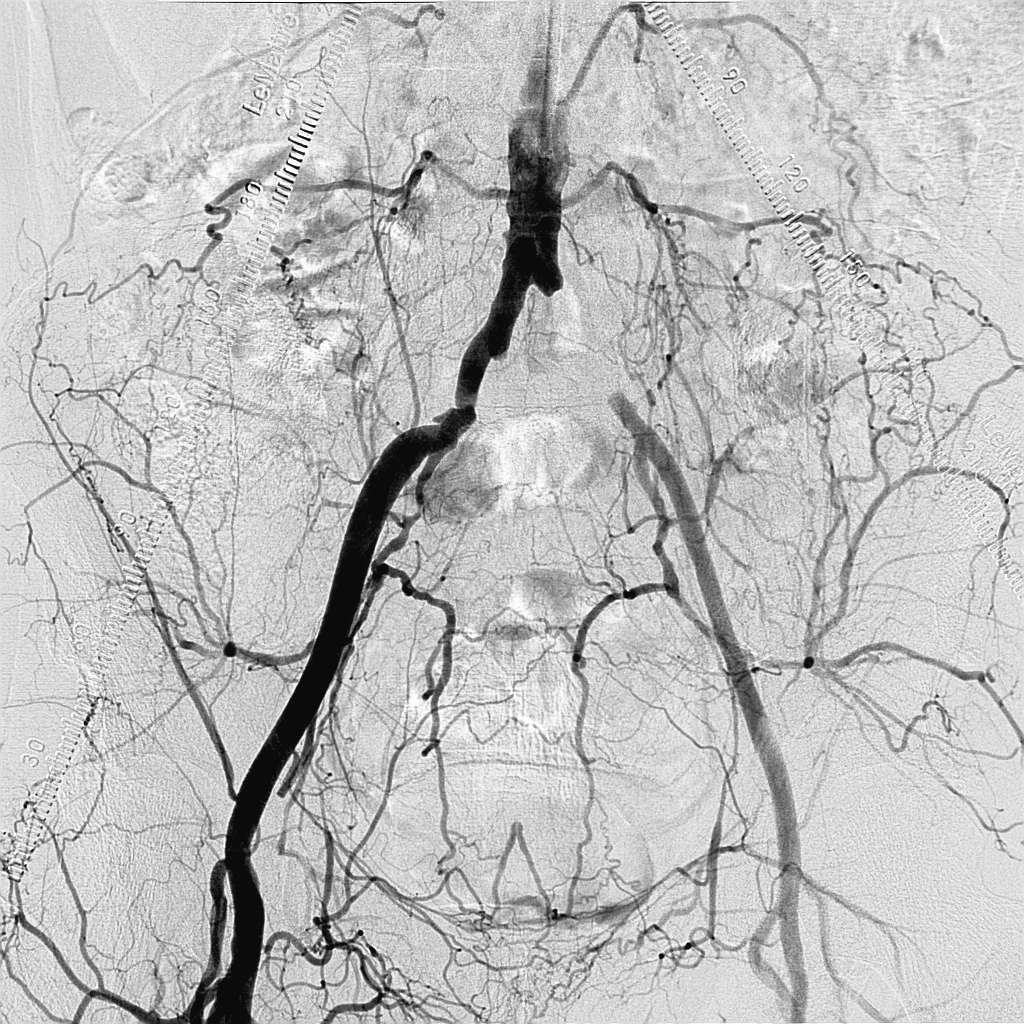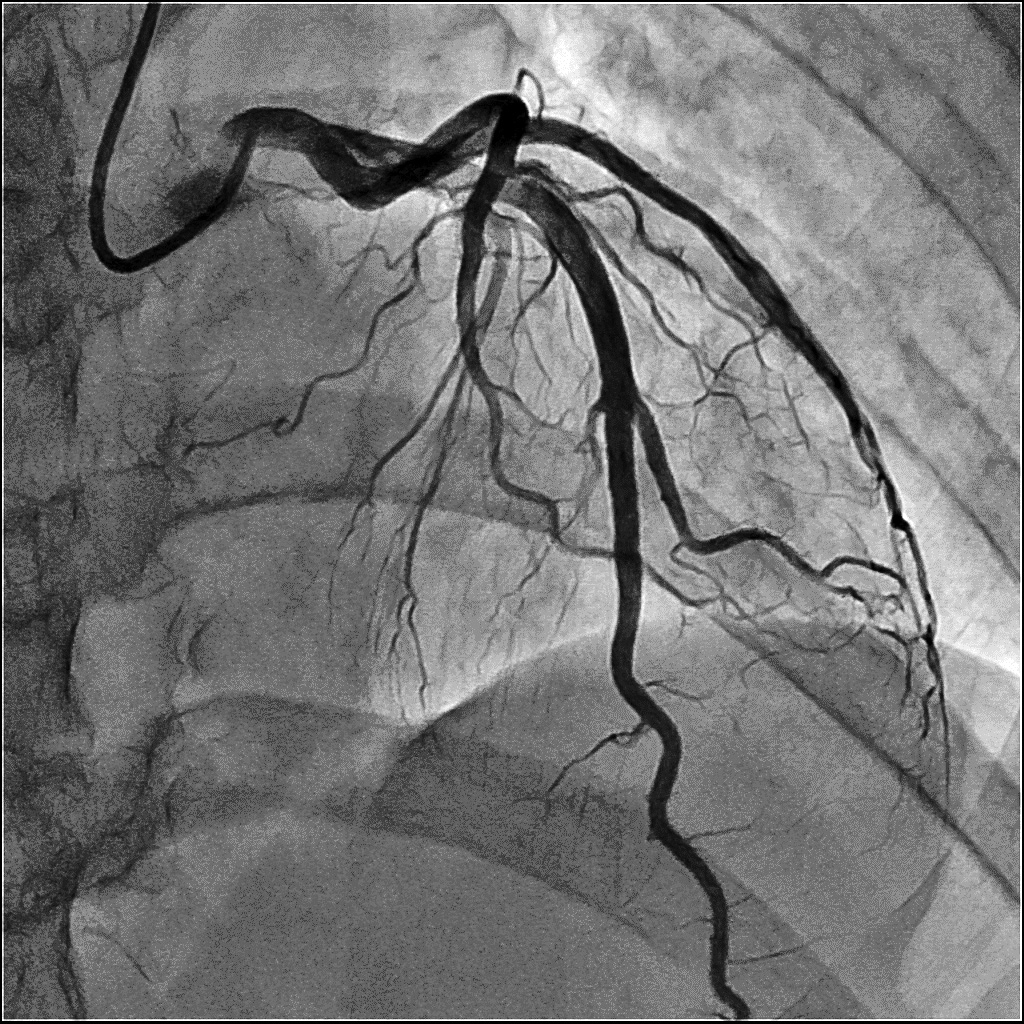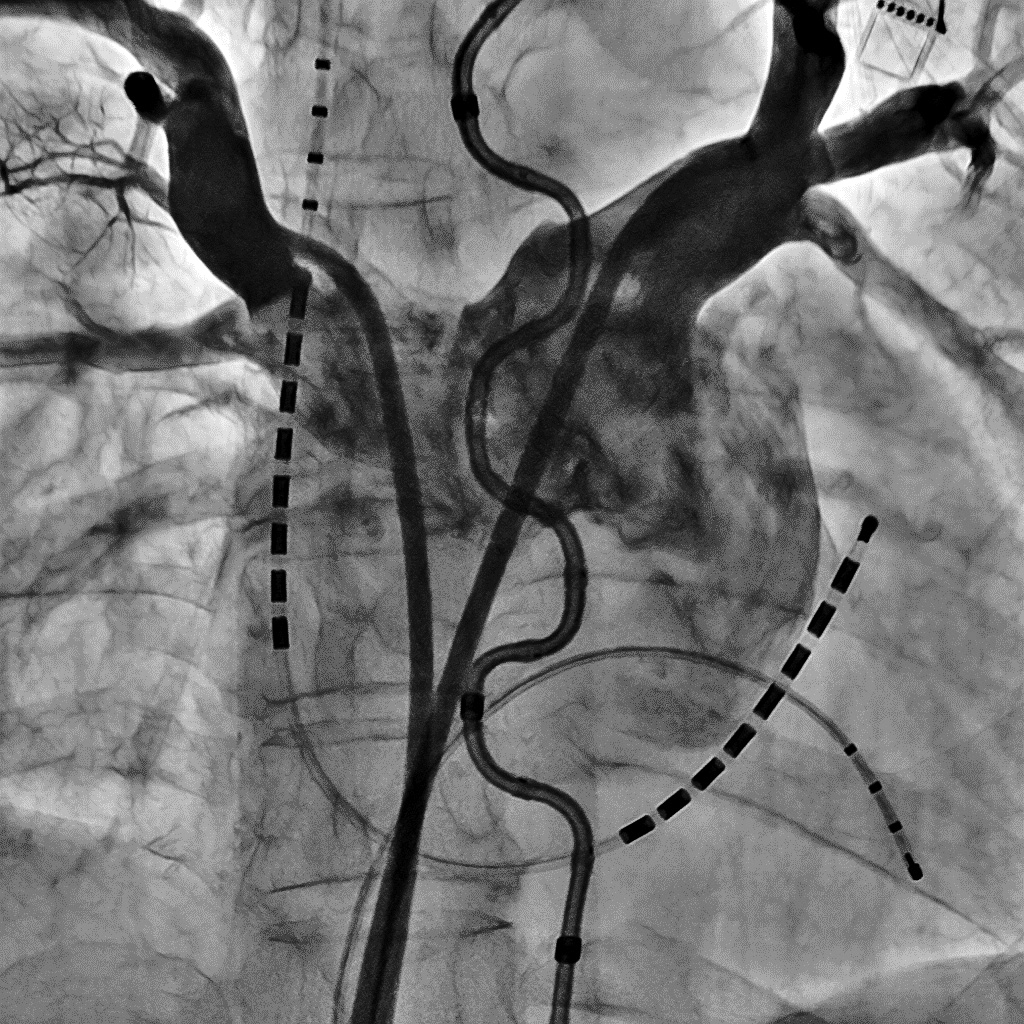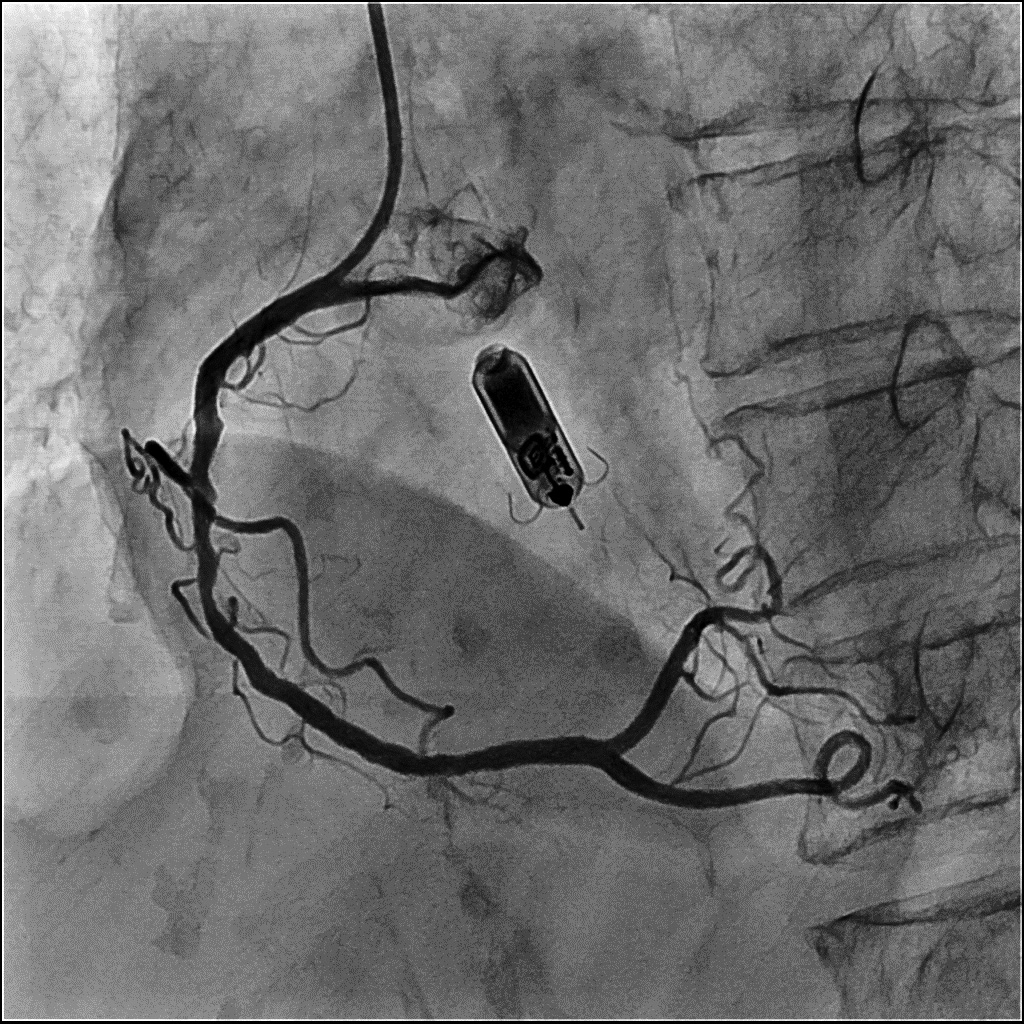 Real-time artifact optimization technique, "Flex-APS"
This real-time artifact optimization technique is an automatic offset function for improving misregistrations of DSA. Flex-APS automatically detects and optimizes the sectional pixel movement gap between MASK image and each frame image regardless of ROI's movement direction such as twisting.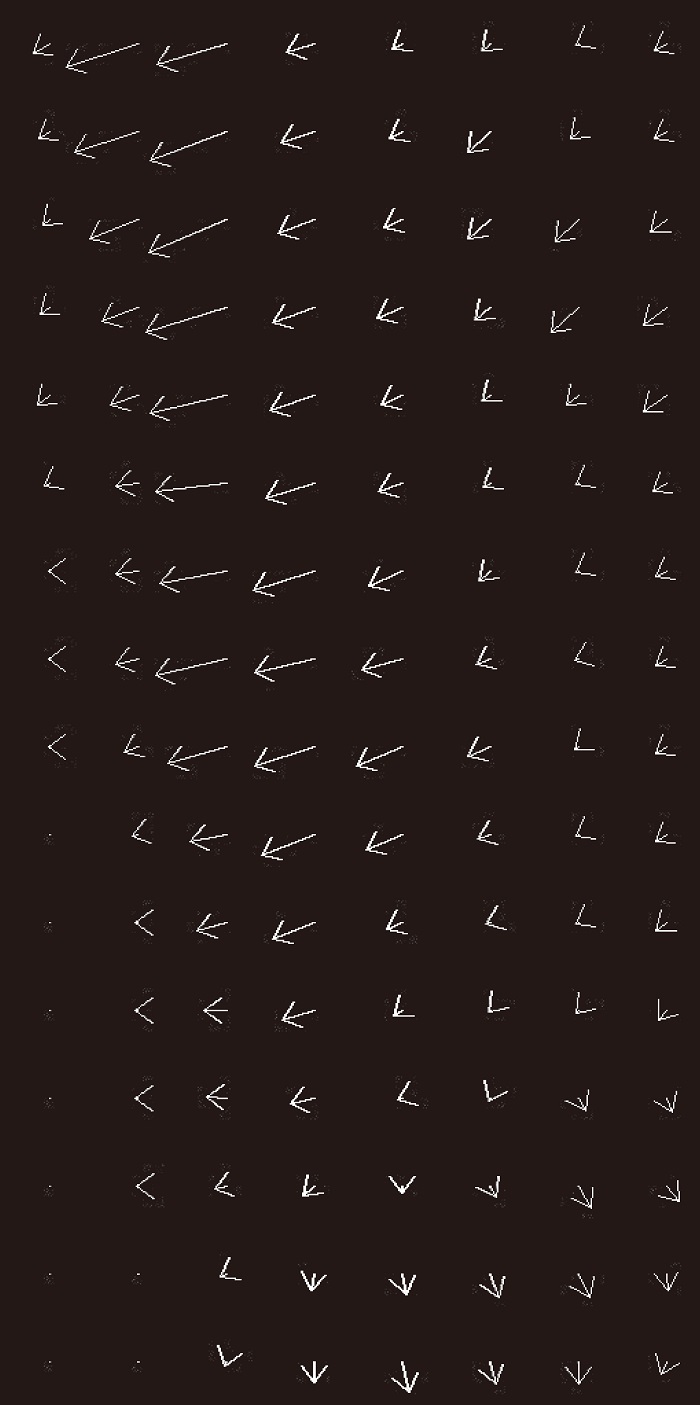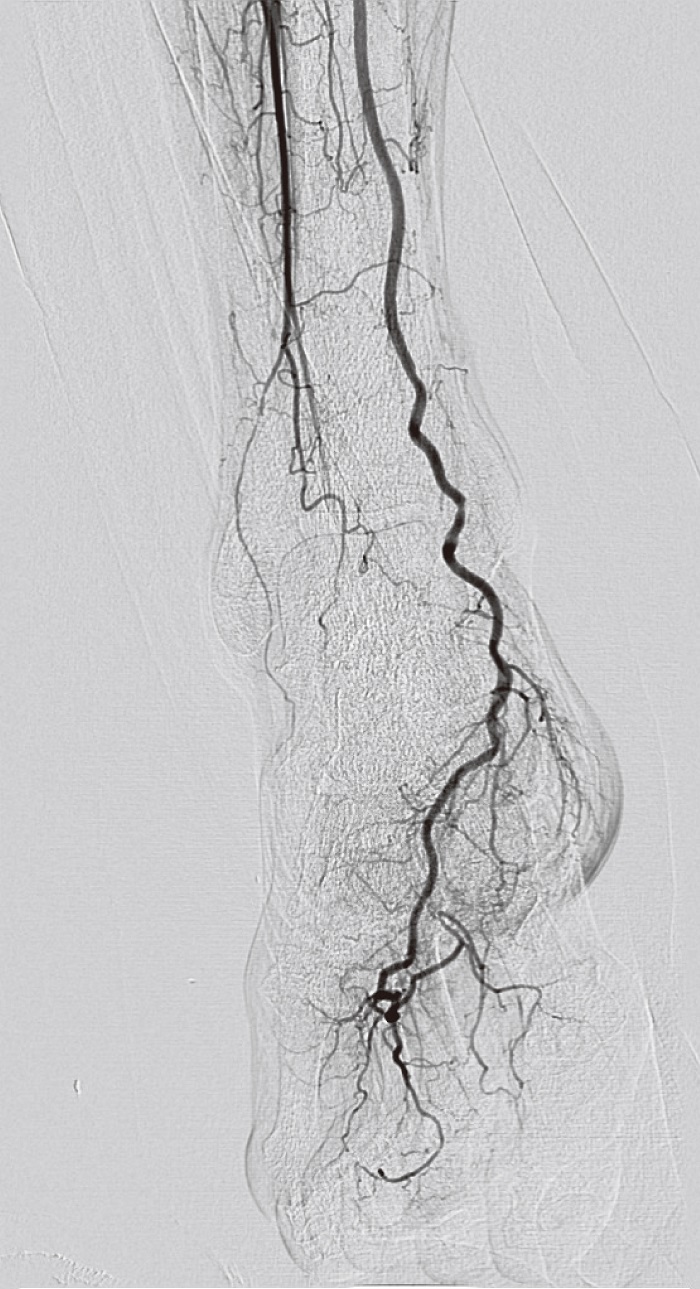 Real-time whole peripheral observation, "SCORE Chase"
SCORE Chase is for real-time whole peripheral observation. The long-view whole peripheral image is stitched and displayed automatically without time lag. This application is available for SCORE RSM or Digital Acquisition mode.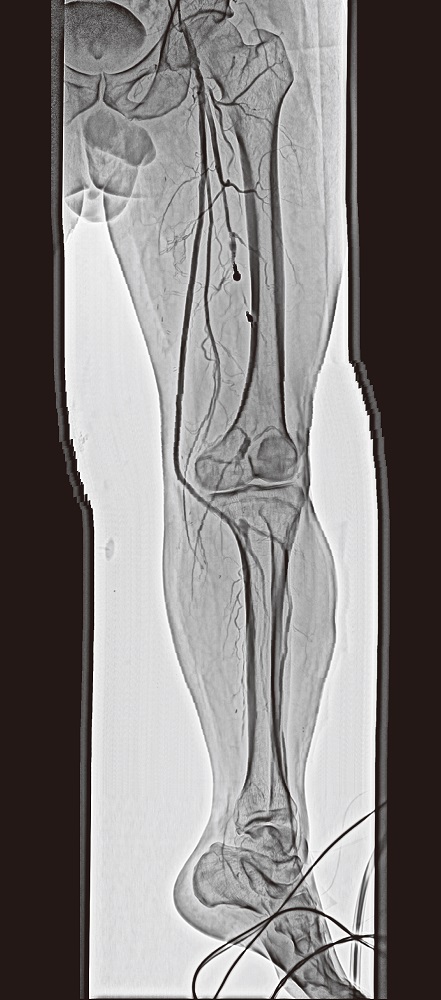 SCORE Navi (Option)
SCORE Navi is a 3D RoadMap function. Linkage with table movement is also available.
SCORE Navi+Plus (Option)
SCORE Navi/Navi+Plus is an application utilizing pre-procedure images to support minimally invasive interventions. By synchronizing the C-arm projections to pre-procedure MDCT images, the system enables them to be used as a reference during interventions, reducing contrast media usage and X-ray dose. Registration of the MDCT and fluoroscopy images is easily achieved by performing fluoroscopy in 2 directions, and the system will perform automatic alignment. The software can also overlay images onto fluoroscopy, which allows adjustment of the rate of blending. The Navi+Plus application also includes a virtual stent feature to simulate the stent size and placement position before carrying out a procedure.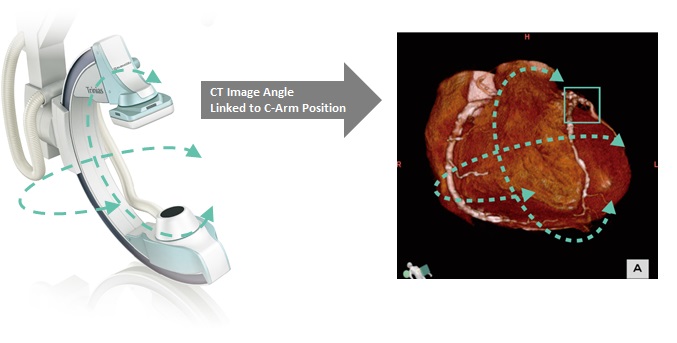 "SCORE StentView" displaying stents moving with heartbeat in a fixed position in real-time
SCORE StentView is a software developed specifically to support PCI procedures based on real-time image processing technology, a specialty of Shimadzu. Stents move with the pulse beat. However, SCORE StentView displays stents in a fixed position, not through post-processing but rather in real-time.
This is particularly effective for assessing positional relationships between overlapping stents, or when re-expanding a stent using a balloon.
As a key feature, a function for specifying the region of interest (ROI) is available. It allows multiple markers to be used for automatic detection, rather than two markers as in previous versions, contributing to higher detection efficiency and shorter examination times.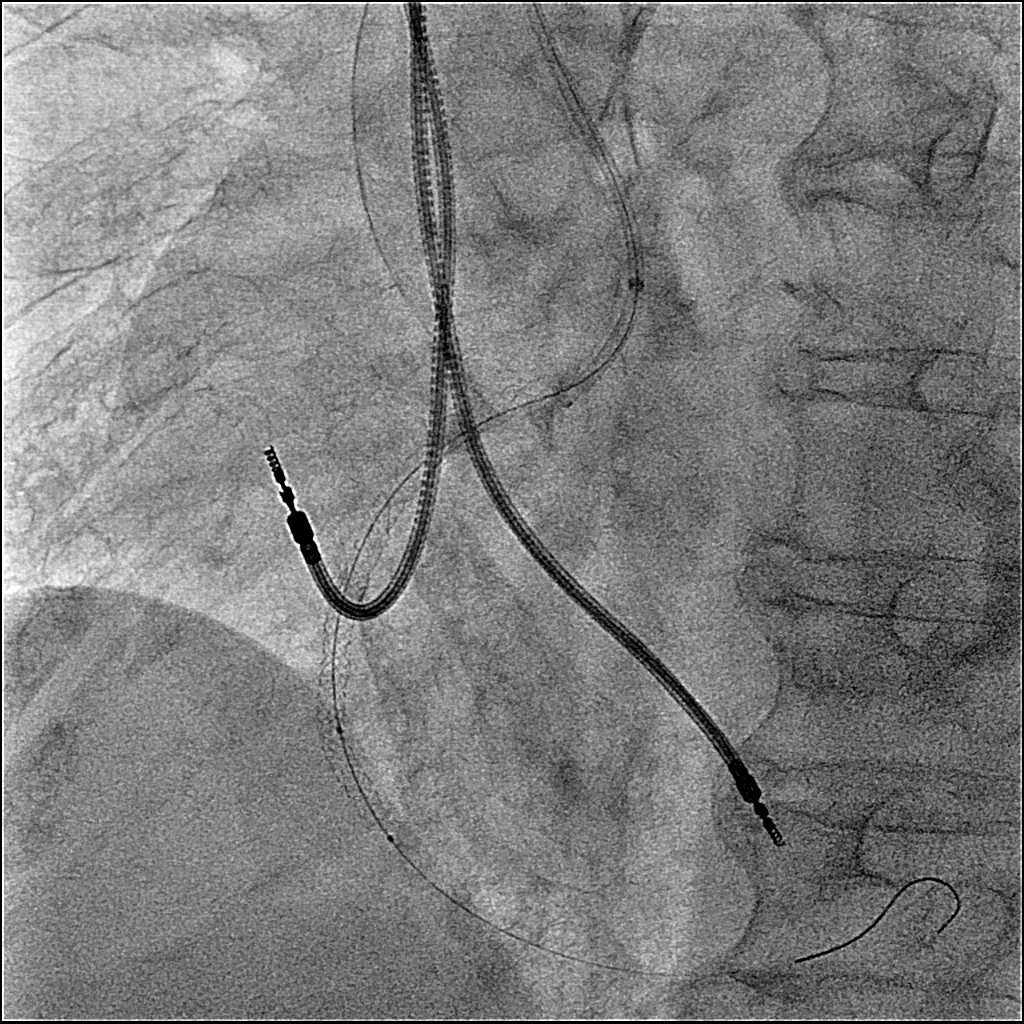 "SCORE StentShot" delivering High-Definition Stent Enhancement image
By emphasizing the stent and reducing image noise drastically, it improves stent visibility without increasing X-ray dose further.