Tomosynthesis
Tomosynthesis - making the invisible visible. New version provides enhanced clinical versatility.
Tomosynthesis is a proven X-ray imaging technology for higher precision diagnoses. In a simple and quick workflow, and at a low exposure dose, tomosynthesis state-of-the-art imaging technology offers high quality multi-slice images to visualize the part which is invisible for conventional plain radiography. Therefore, the technology "Making the invisible visible" is now increasingly spotlighted worldwide.

Tomosynthesis has been popular in mammography modality already but not yet in radiography or fluoroscopy systems. As a pioneer in developing and providing tomosynthesis for RF systems (the first in the world) with the SONIALVISION series for already more than 10 years, Shimadzu has just released the 4th generation, the new SONIALVISION G4. It covers various application features including the latest advancements in tomosynthesis.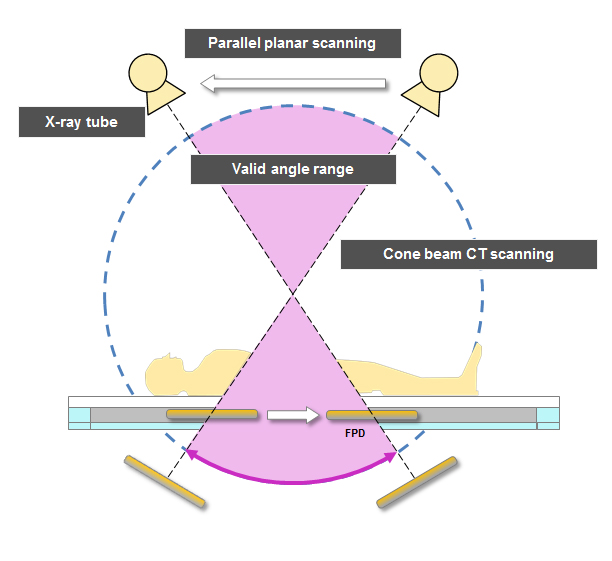 Tomosynthesis at a glance
The term "tomosynthesis" merges 'tomography' and 'synthesis'. It is a special type of imaging technology that fuses cone-beam CT reconstruction with digital image processing to produce images of specified cross-sections from a single tomography.
HD Tomosynthesis
One of the new features available today is "High Definition Tomosynthesis". As tomosynthesis processes a huge volume of data, its original data on the X-ray detector have been acquired with 2x2 binning to reduce processing time and display the final tomosynthesis image on the monitor faster. With Shimadzu's latest imaging technology, the new "High Definition Tomosynthesis" enables the reconstruction of the tomosynthesis image from original images acquired in the 1×1 high definition mode using a 6-inch field-of-view. This new mode can provide tomosynthesis images with even higher spatial resolution and will be very effective to diagnose small areas such as bones in the finger tips etc. in detail, or to detect a very small micro-fracture.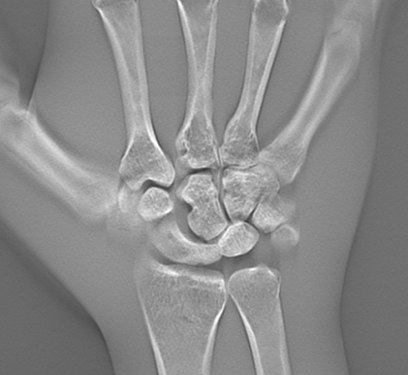 Oblique Tomosynthesis
The new Oblique Tomosynthesis feature provides oblique tomographic images reconstructed at any optimal angle up to ±20 degrees laterally or vertically to match the ideal diagnosis angle. This feature is helpful when examining spines, hip joints and other areas that could be difficult to observe by standard horizontal tomographic images parallel to the table-top.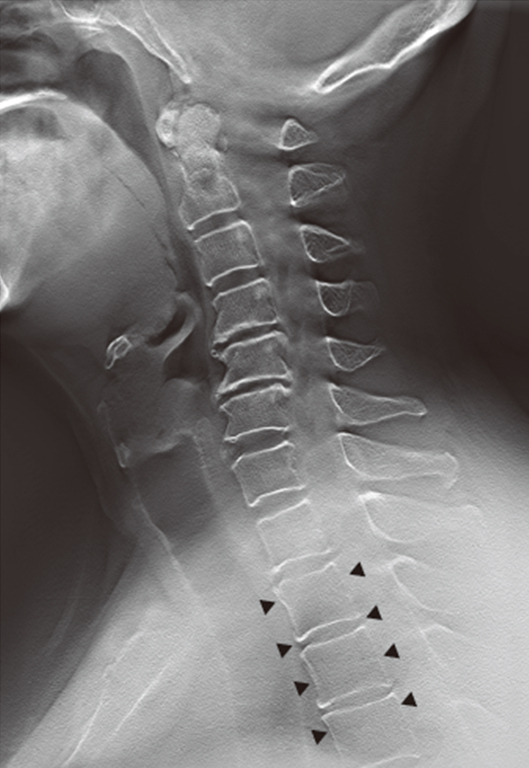 Low-dose tomosynthesis
Tomosynthesis allows multiple slices of volume data to be observed with a minimized X-ray dose, requiring a single linear tomography stroke acquisition only. By switching the field-of-view and using collimation, X-ray exposure can be reduced to prevent unnecessary radiation exposure outside the area of interest. A new "Low-dose Tomosynthesis" mode is now available to minimize the dose level even further, which makes the system ideal for pediatric use as well.
The benefits of tomosynthesis
Reduction of examination time and X-ray dose Since the images of a specific cross-section can be reconstructed from a single low-dose tomography scan motion only, this technique requires less time and a lower X-ray dose to obtain multiple-slice images than conventional linear tomography.

The short examination time is very helpful to stressed or immobile patients.
Position-free tomography
Tomosynthesis by SONIALVISION allows images to be recorded at any angle required for diagnosis. This includes a variety of table angles, also with the patient standing and reverse inclined position to apply gravity, which is not possible with CT scanners. It helps expanding the examination range and possible remedies.
High-resolution images with minimal metal artifacts
The combination of high-resolution FPD and advanced imaging technology provides tomosynthesis images with excellent resolution, which are highly appreciated in the diagnoses of a micro-fracture, for example.

Another clinical key benefit of tomosynthesis images is the minimum influence by the metal artifacts that are usually seen on CT images. Therefore, tomosynthesis is nowadays spotlighted in orthopedics for the follow-up diagnosis of patients with metal implants.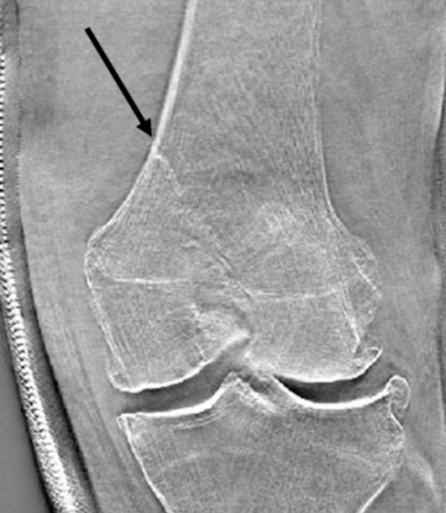 Fracture diagnosis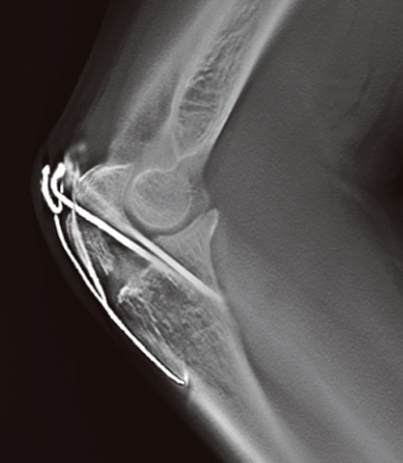 Tomosynthesis is hardly influenced by metal artefacts, therefore ideal for orthopaedics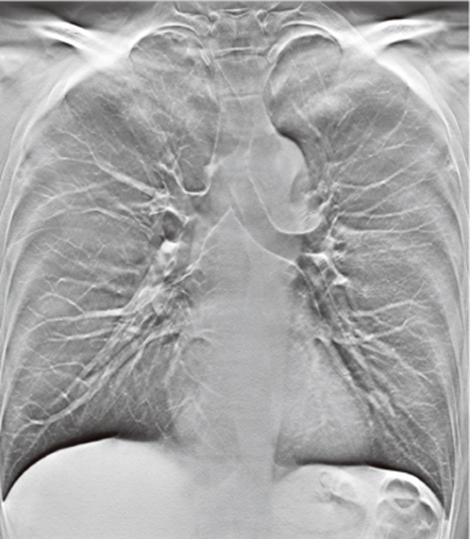 Tomosynthesis is a very low dose application, which can be applied to various clinical fields
Standing position tomosynthesis image of weight-loaded knee joints
Precise fracture diagnosis (Courtesy of Okitama Public General Hospital)
Clear visualization for callus formation (Courtesy of Nara City Hospital)