Social Day
Taking responsibility for people and the environment is a key issue for Shimadzu. This is why we have started various projects benefitting needy individuals and institutions, while also giving our colleagues a platform for personal social engagement.
Our Social Day
Dedicating a full workday to a social project– our pleasure!
Social Day 2021

:

Support for "Duisburg Summt"
This year, for the 7th Social Day, the project "Duisburg Summt" was supported. To create a colorful habitat for a variety of insects, animals and plants was the goal. 31 colleagues from Shimadzu Europe and Shimadzu Germany met together at the Kantpark in Duisburg. With the Lembruck Museum as a center for international sculpture, this is not only a sculpture garden but also a wonderful combination of art and culture. Since 2013, it has also been home to Kant's Garden, a flowering community garden in the center of Duisburg.
The goal was to plant 2,000 perennials on 4 large flower beds, distributed throughout the park. In this we were actively supported by the city of Duisburg with a great preparation of the beds. The founder of the Kants Gärten and her team prepared the volunteers in detail for the planting and supported them with words and deeds.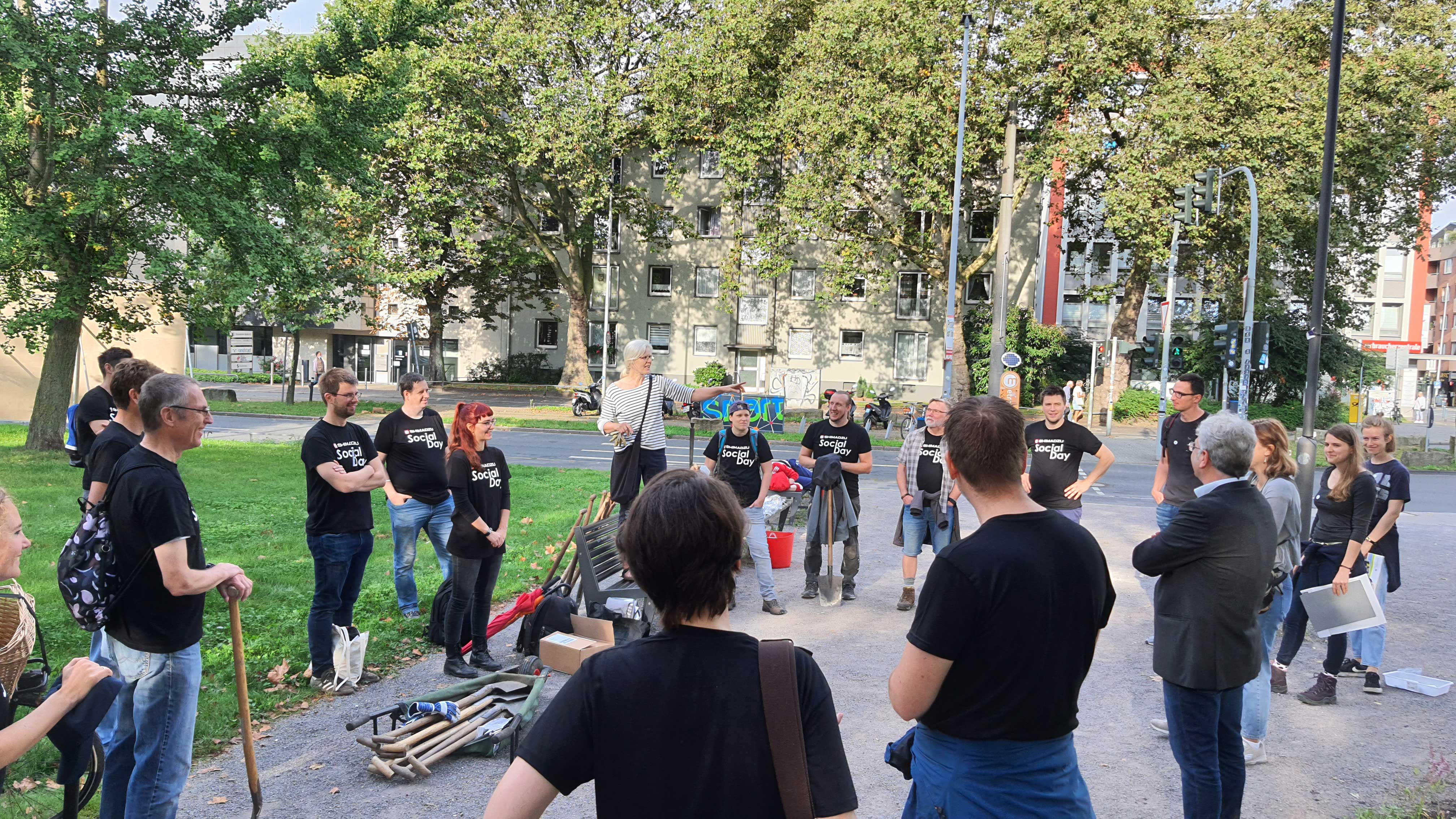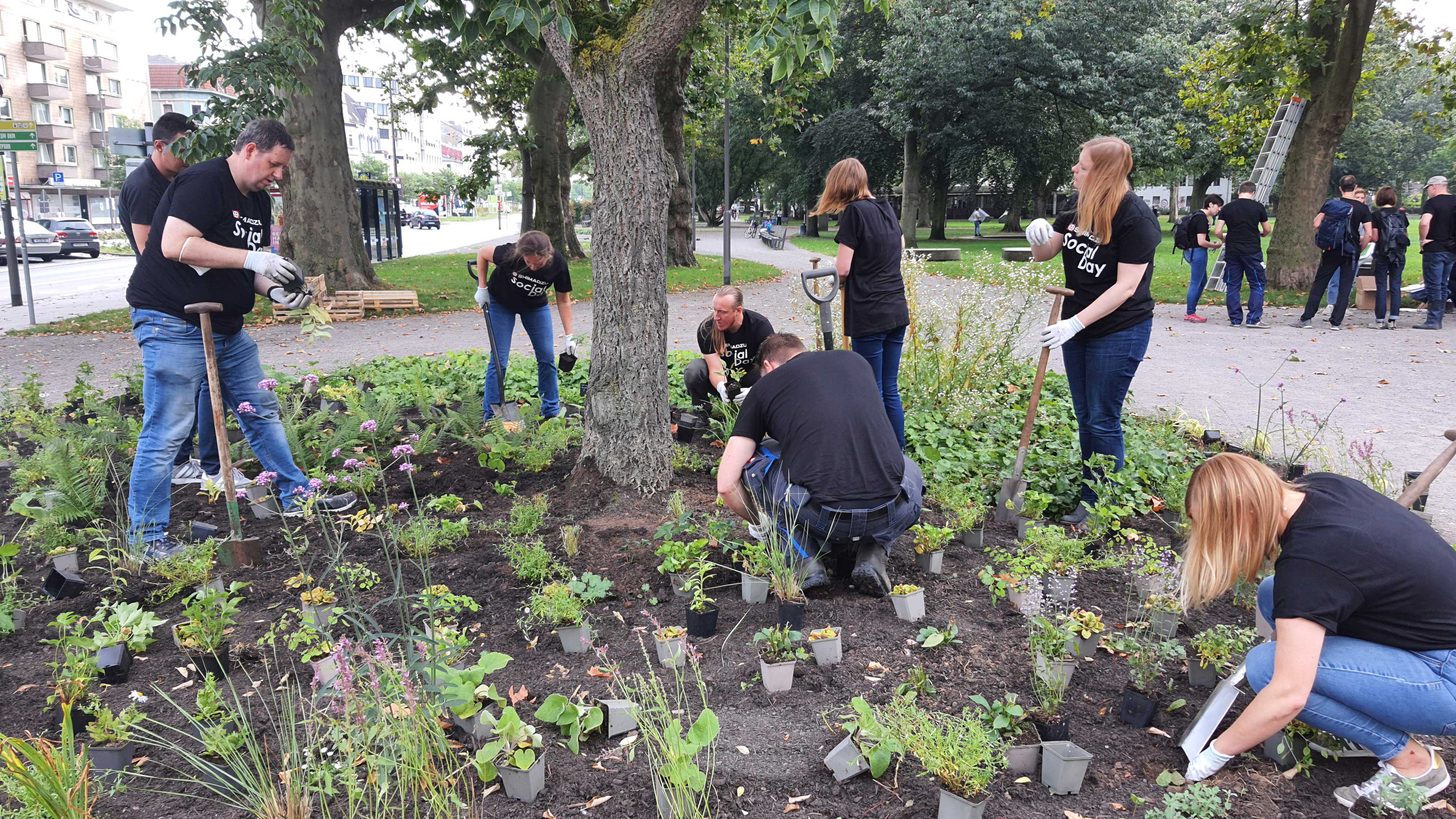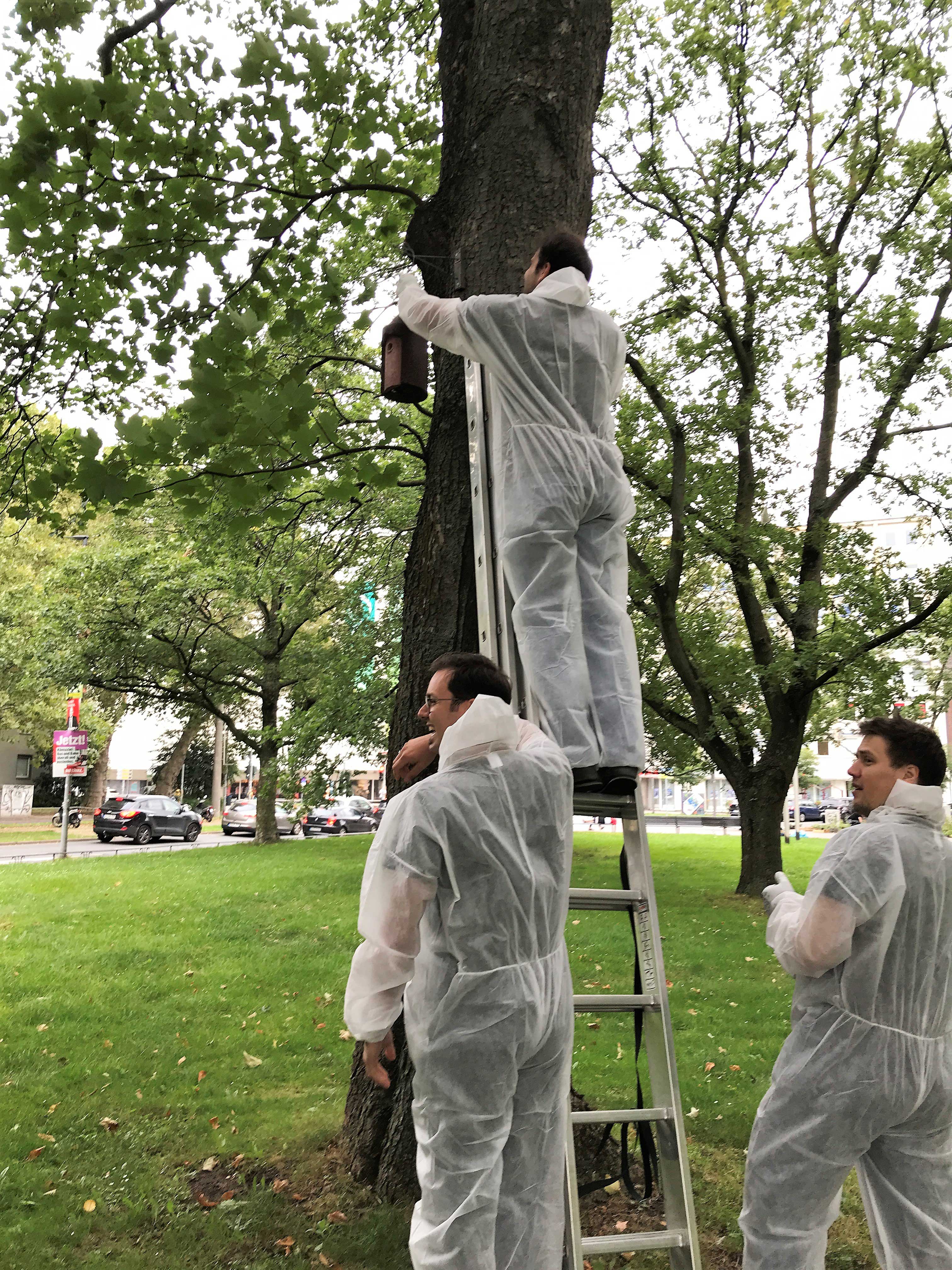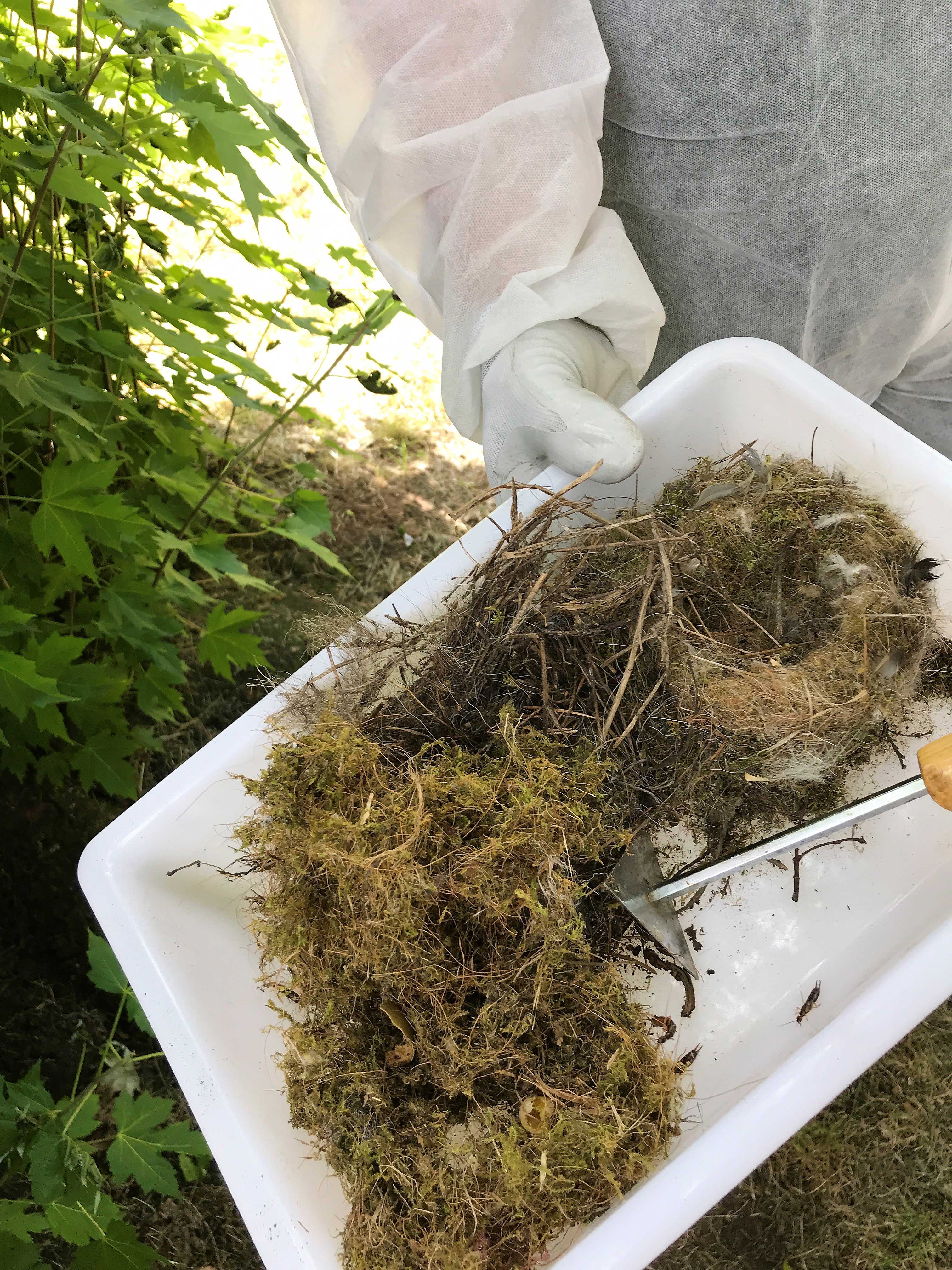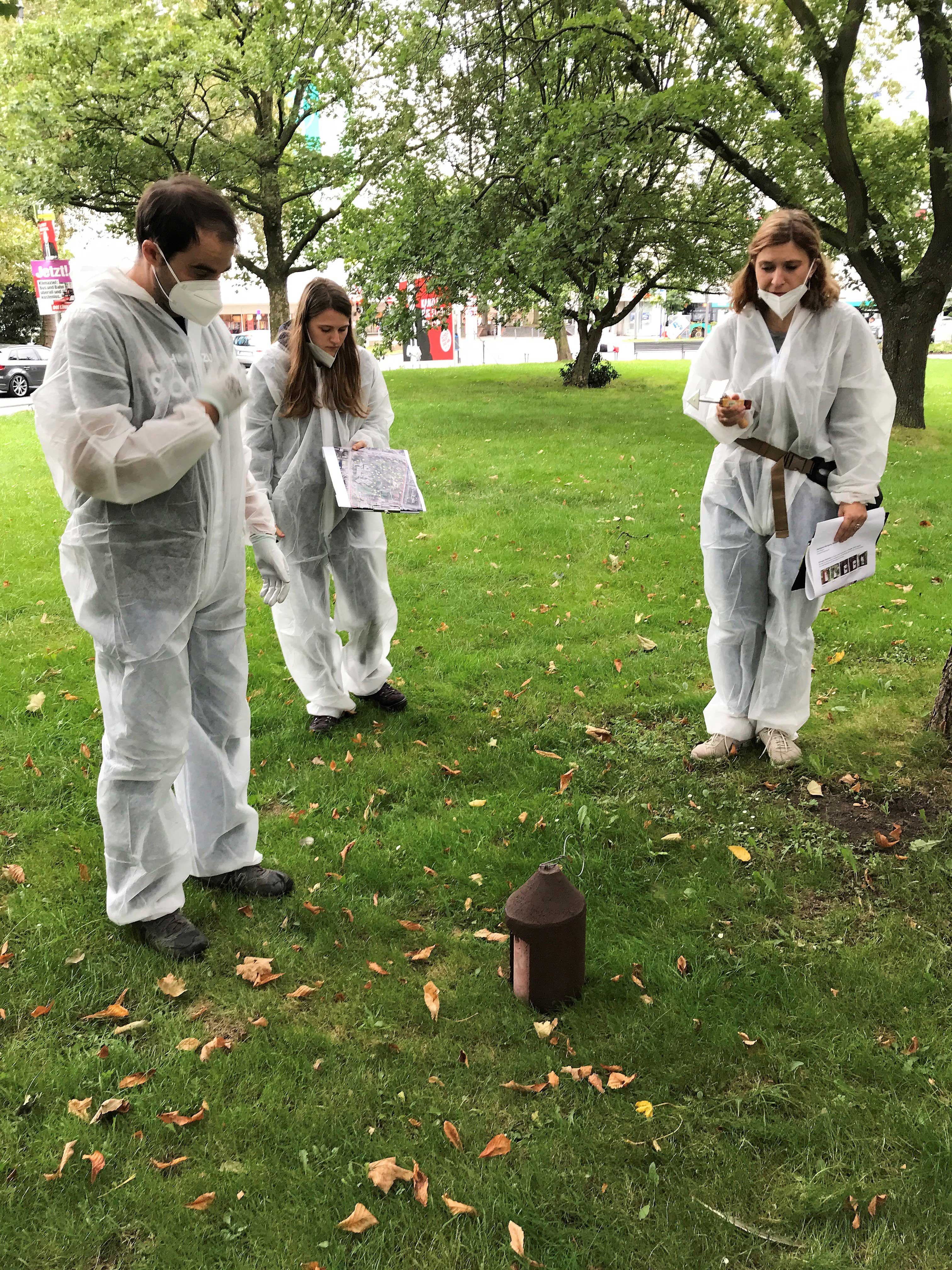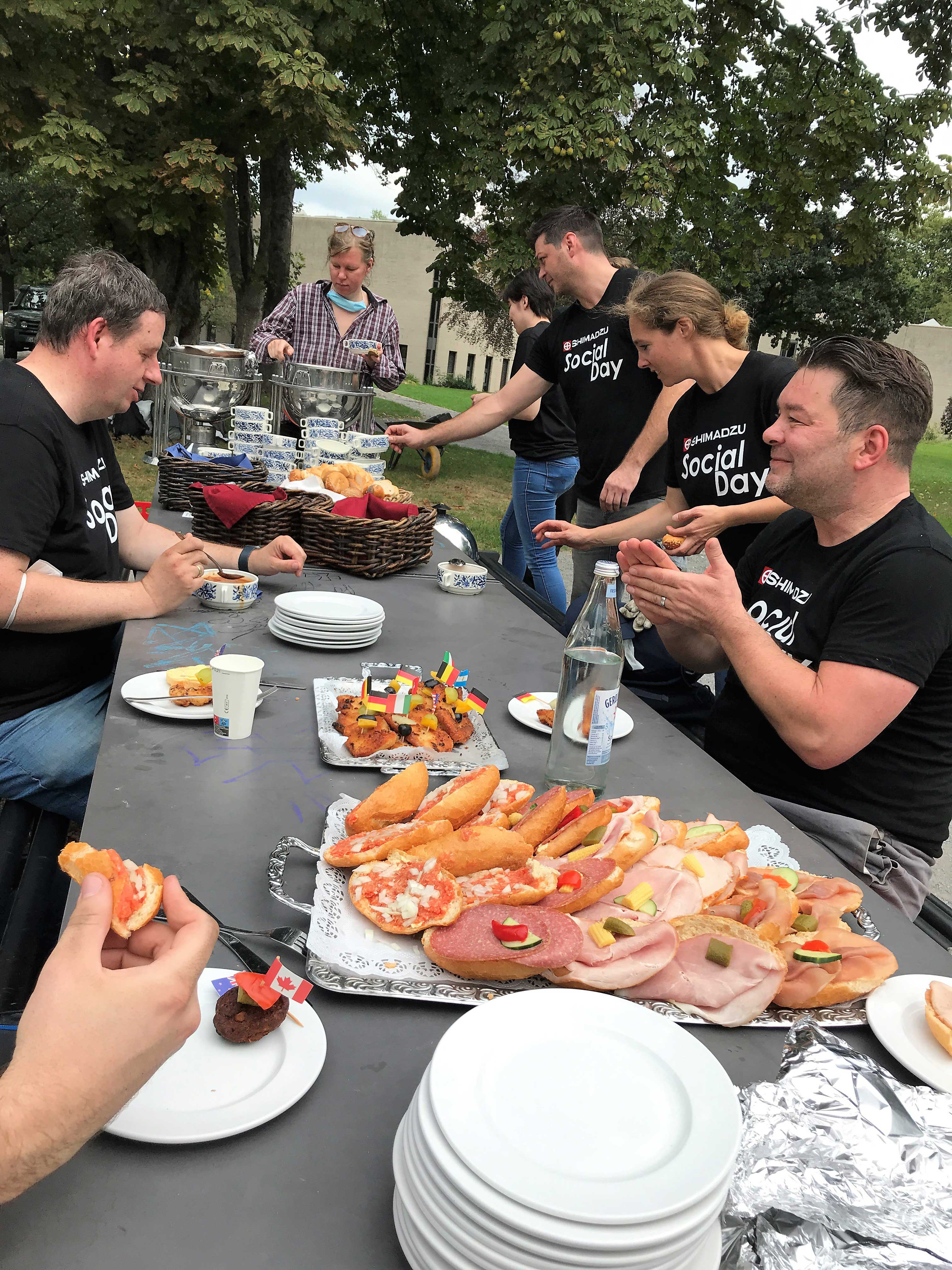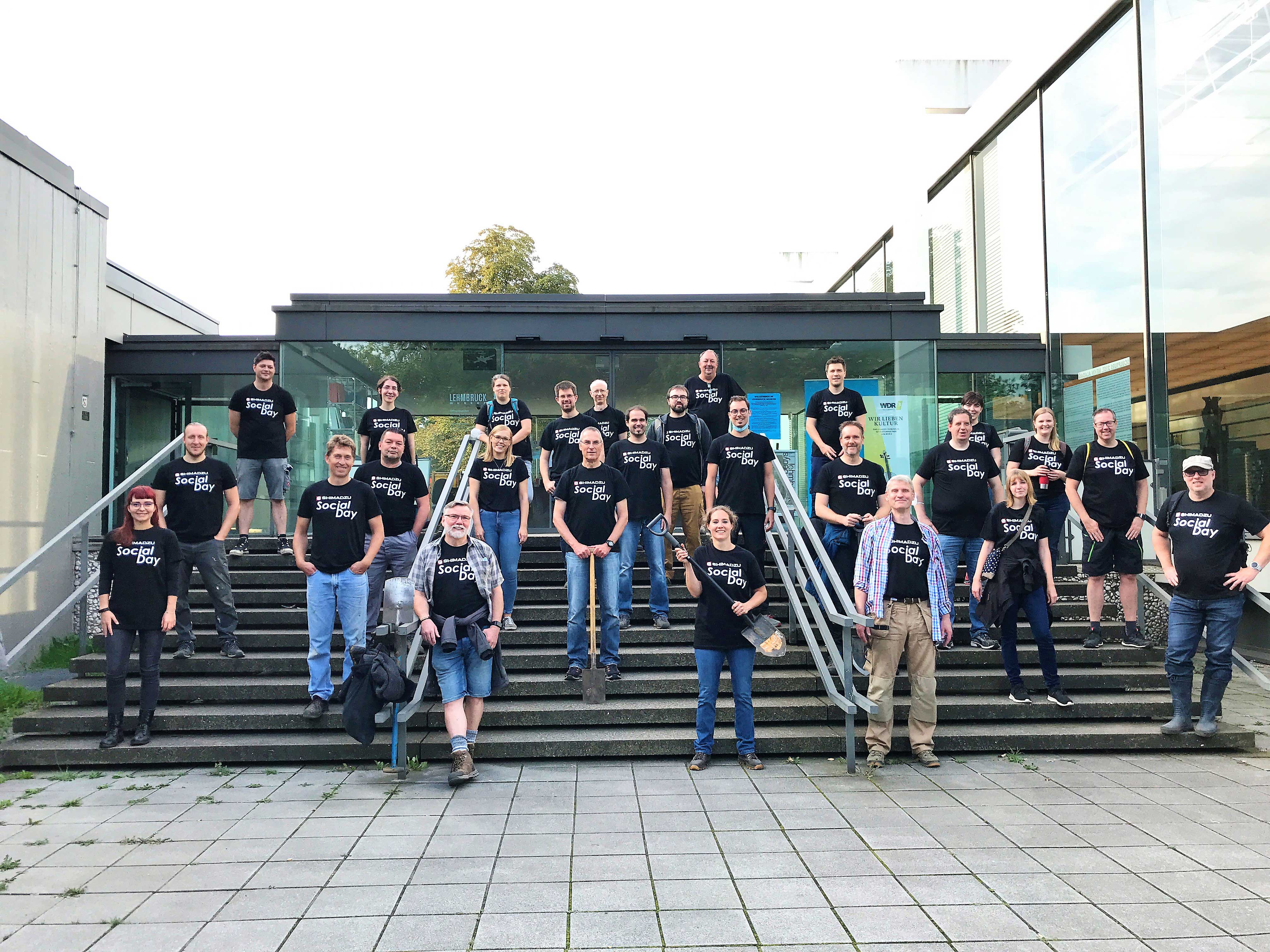 © Stadt Duisburg / Dr. Randolph Kricke
But there was more to do. Over 50 nesting boxes for birds and bats had to be inspected, cleaned and the population evaluated. Here, the team of the Biological Station Westliches Ruhrgebiet (BSWR) gave their expert support as well.
The Shimadzu teams were highly motivated and visibly had a lot of fun with the various tasks. During the well-deserved break, there was a lot of discussion and tips & tricks were exchanged for the second part. It was an all-around successful and instructive Social Day!
Social Day 2019

:

Learning in a new sparkle
6th Social Day. In September 2019, 25 volunteers from all over the company met for a day of social commitment in their local neighborhood area in Duisburg, Germany. Supported by the municipality, Shimadzu employees helped to renovate the "Am Rönsbergshof" special needs school.
»It was a great pleasure to support the school with its learning concept on 'support through plants and animals.' We were building a garden house and renovated the out side area for the animals,« explained Jürgen Semmler, Managing Director of Shimadzu Germany.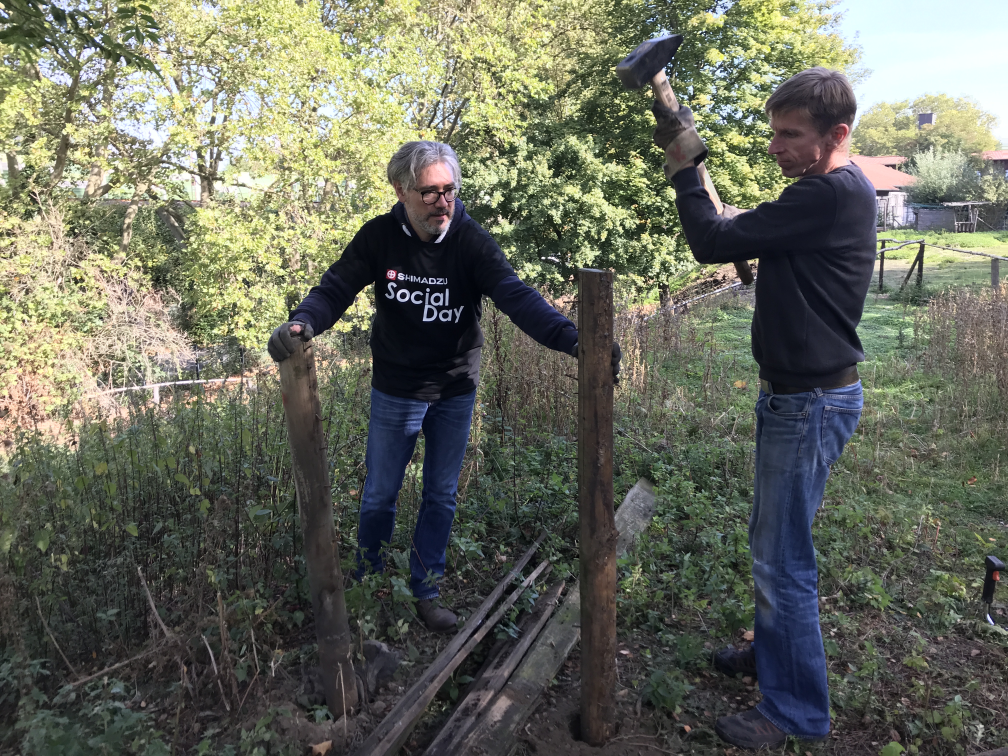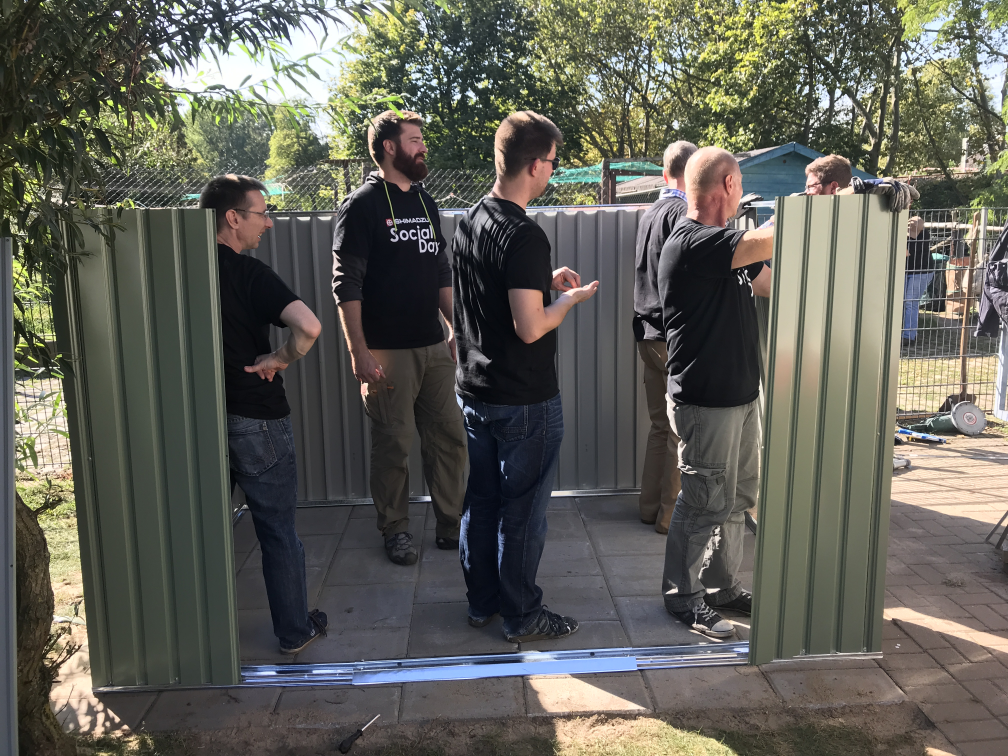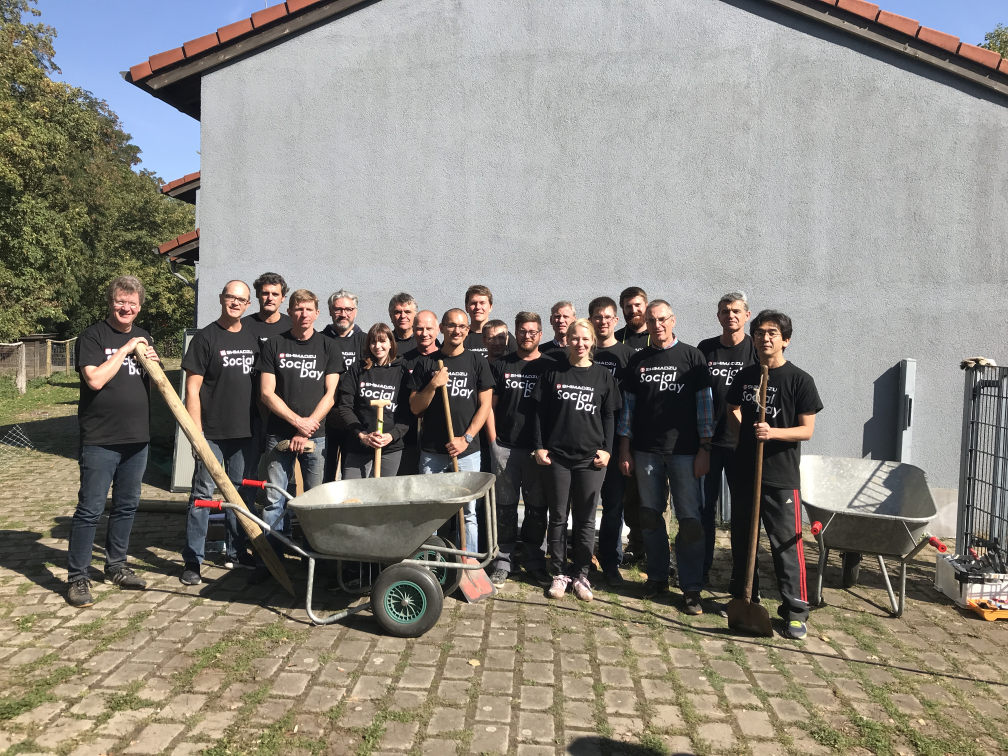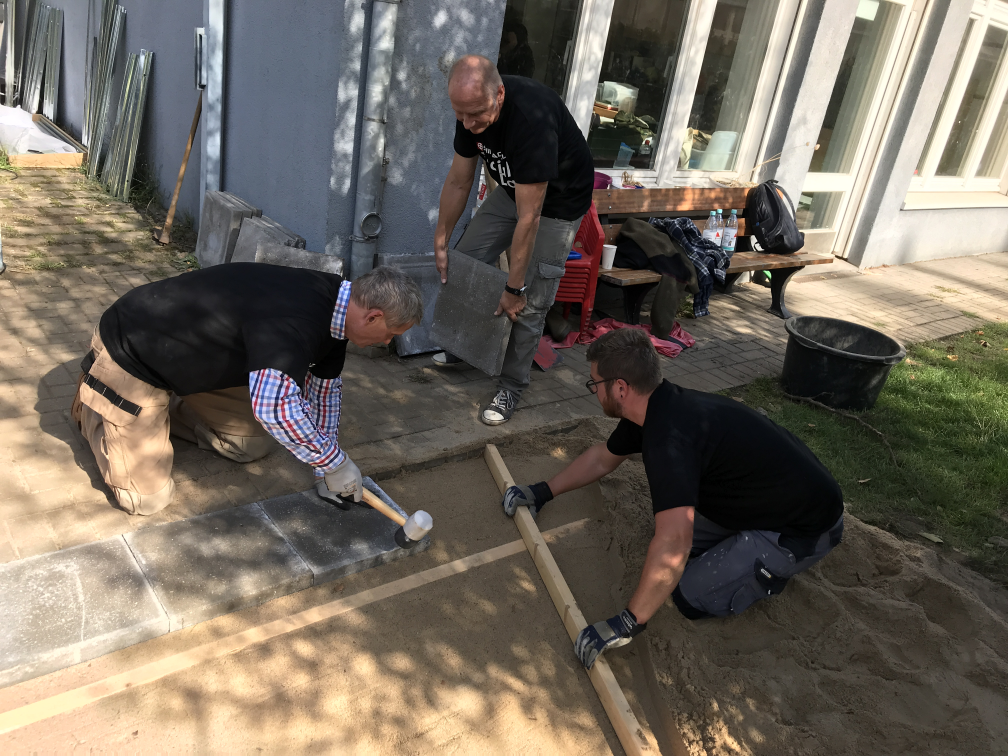 The full-time school, which specializes in the mental development of its pupils, offers various teaching and support options. In small classes, children and young people learn versatile skills to actively shape their future every day lives independently. Working with the school's sheep and donkeys as well as in the plant garden contributes to the students' individual support. With at least two teachers per class, students receive the attention they need.
To create a pleasant learning atmosphere, the helpers supported the redesign of the exterior area for new students. Building, paving, weeding and painting were on the agenda. Now, a new garden house to store play and exercise materials as well as a newly paved area is available to the school. The pasture fence of the animal area has also been repaired. In sunny weather, participants of the Social Day removed weeds, giving the school grounds a new sparkle. During their time there, the Shimadzu employees also gained insights into the challenges and versatility of a special needs school.
»We were very happy with the commitment of the Shimadzu staff,« said school principal Sirka Justus. »In the name of all students and teachers, we cordially thank Shimadzu for its support and help. I was also very pleased that the Shimadzu staff are very interested in our work at the school.«
Social Day 2018

:

Planting Trees for our environment
In the year of our 50th anniversary we've decided to support something ecologically necessary and meaningful the current topics of climate change and environmental protection. A forest area was afforested and 1,500 new trees planted, which will hopefully accompany Shimadzu for the next 50 years.
Together with the Schutzgemeinschaft Deutscher Wald, KV Duisburg (Duisburg Forest Ranger) we set the course for a piece of Duisburg's city forest in order to grow native deciduous trees for future generations.
1,200 young English oaks and 100 chestnuts, winter lime trees and hornbeams where planted by 30 committed employees on 7 December 2018. The trees have been selected in such a way that they fit into the natural tree species spectrum in order to be able to grow well in the long term on the somewhat nutrient-poor sandy soils. They are also of high ecological value.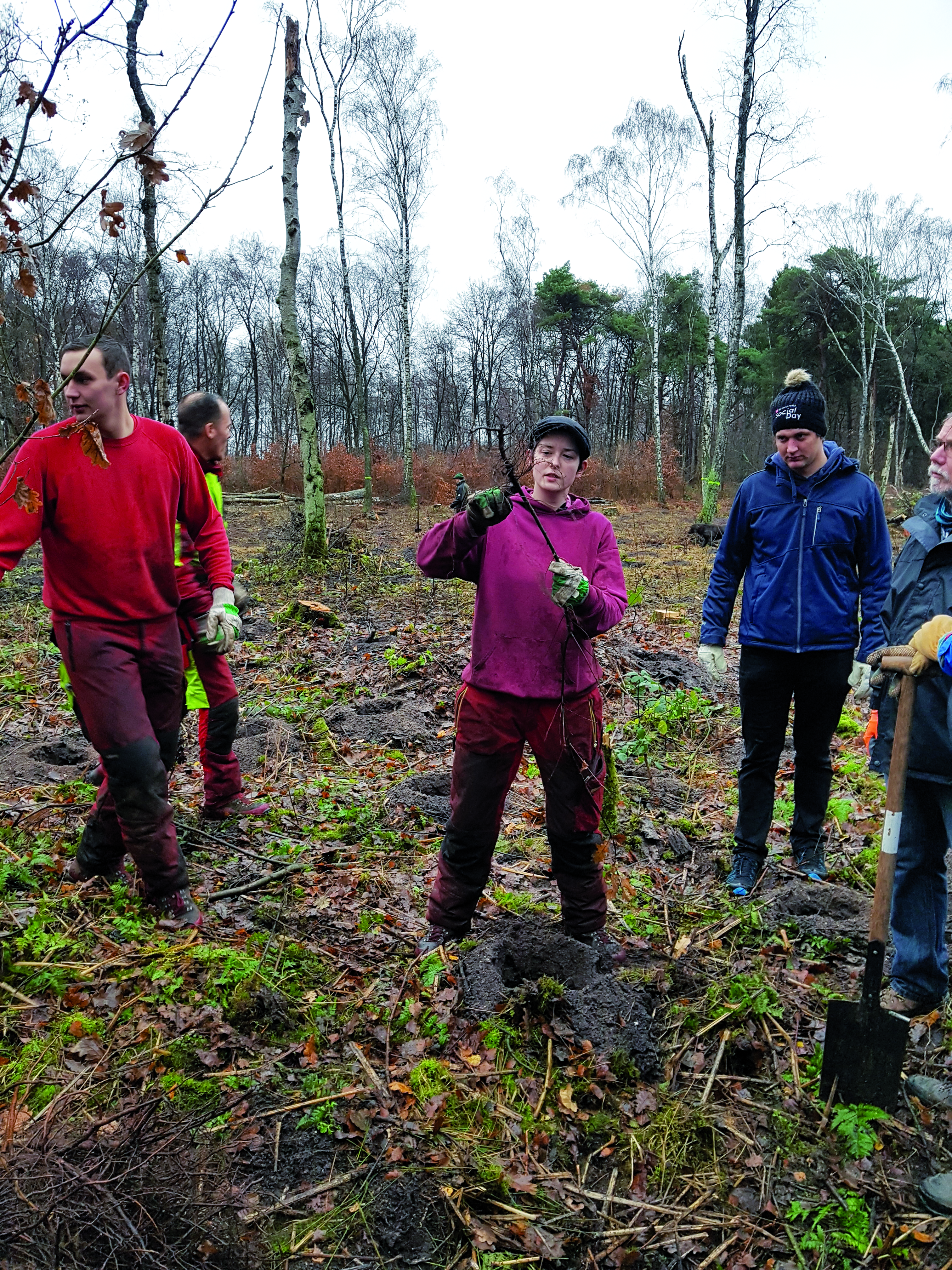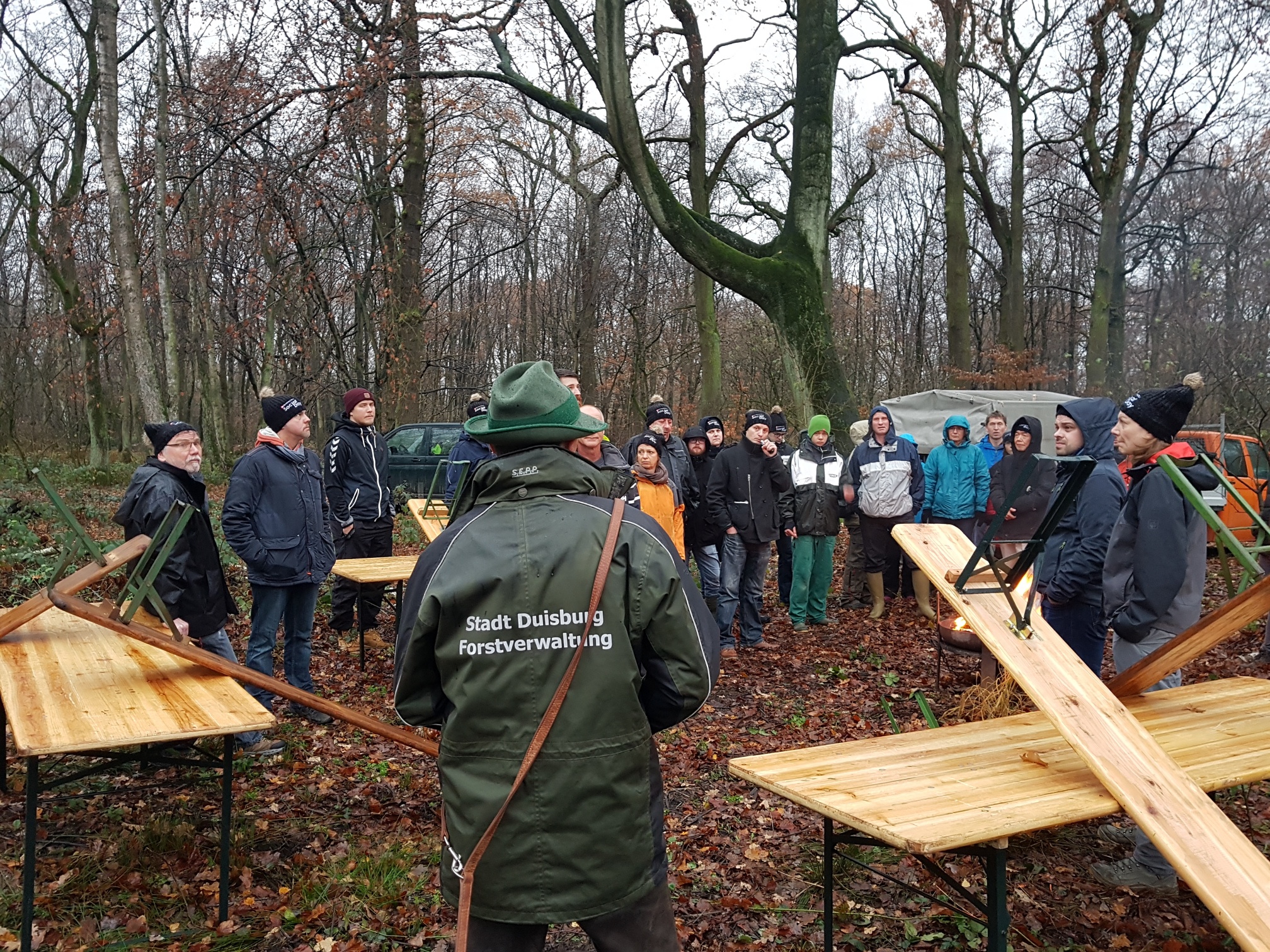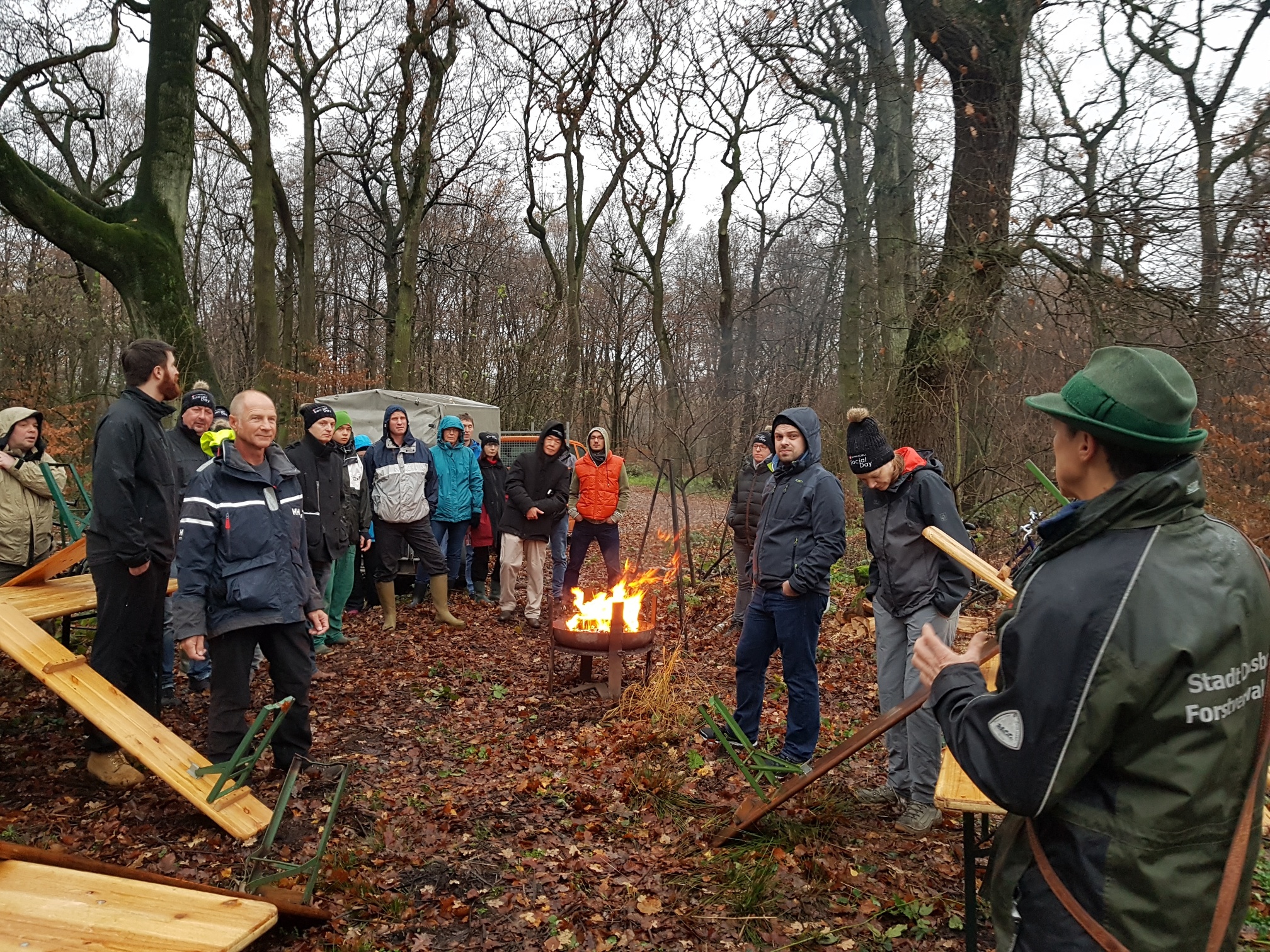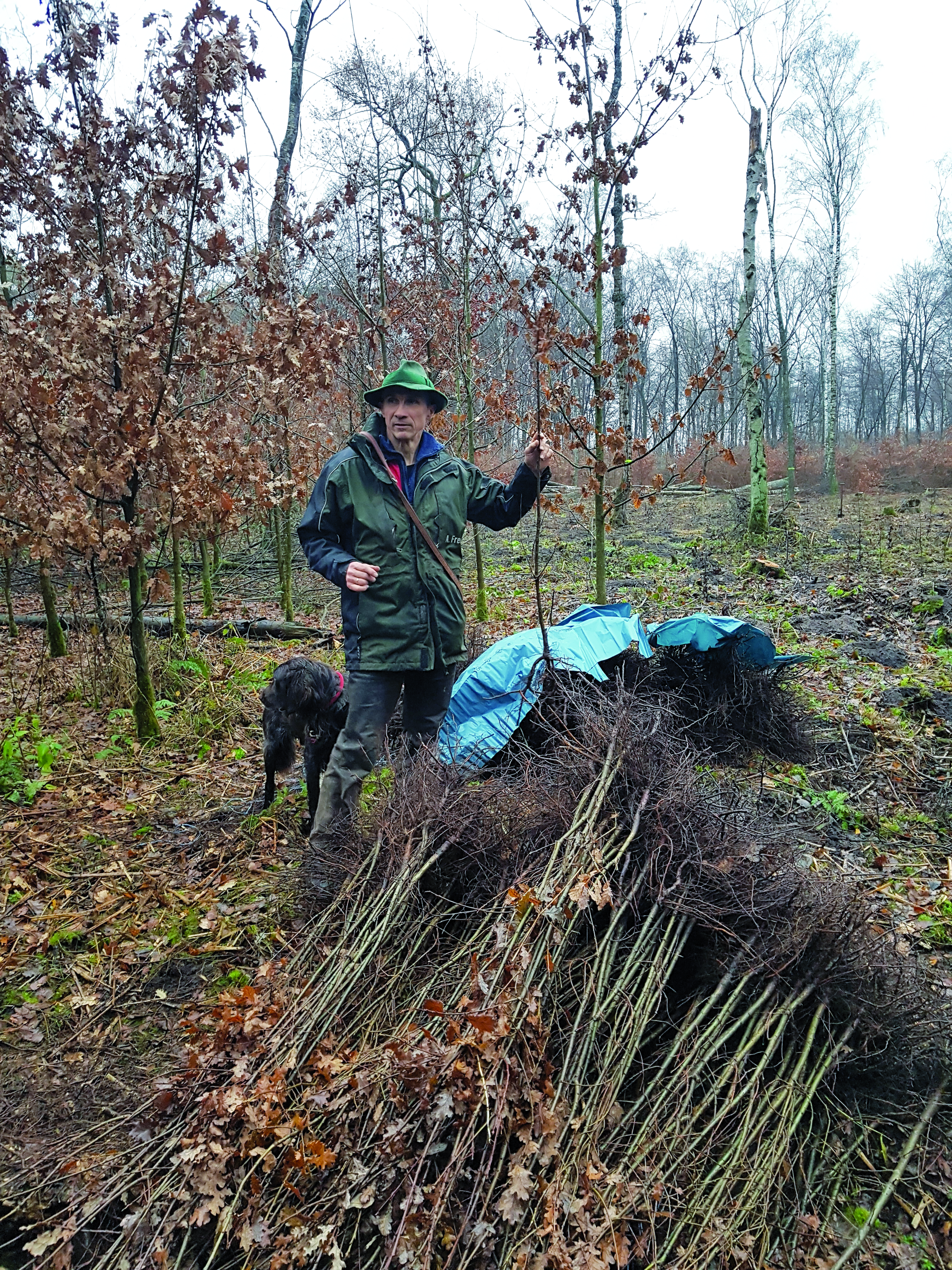 The woodland to be planted is brightly lit, there are birch trees that are no longer vital, in many places only eagle fern grows. Through this planting, a contribution can be made to the long-lasting forest development at the 6-lake plate. In particular oak and lime are very long-lived tree species, which are to prepare also still much joy for the following generations. Forests with these native tree species serve as habitats for numerous rare and endangered animal, plant and fungal species.
The biennial to triennial trees with a size of about 1.50 m are planted relatively densely, so that in the first 20 to 30 years they can decide among themselves who will grow best. This copies nature, which through natural sowing from the mother trees produces an unimaginably large number of seedling offspring, which gradually develops in such a way that after only a few years only a few trees remain, which are further reduced in the course of tree growth. Usually the trees that secure themselves the best place in the sun in the long term, i.e. those that get the most light in the long term, prevail.
Social Day 2015:

Adventure Playground "Tempoli" in Duisburg

Also in 2015 Shimadz didn´t miss the chance to spend one day, supporting a social project in Duisburg. This year the City of Duisburg draw our attention to the adventure playground "Tempoli". This municipal adventure playground is located in Duisburg Homberg-Hochheide, which is marked by a high social pressure for children and youths. Especially kids, living in financially weak households, get the ability to spend their free time in a highly qualitative surrounding. But the low personal capacity taking care of the playground, isn´t able to maintain the large area as they would like to. So we rolled up our sleeves and started optimistically our work!

A nature trail needed to be cutted clear, to open the access to the different "experience stations", like the barefoot path. Weed was removed, shrubs cutted, a raised bed garden removed and a stack of wood prepared for waste disposal. At the end of the day we very proudly looked back on a day full of tough work, many successfully completed missions and a committed team-work of Shimadzu and Duisburg colleagues!

Press response and a video about our "nature-adventure-playground-day" (in German) is available here.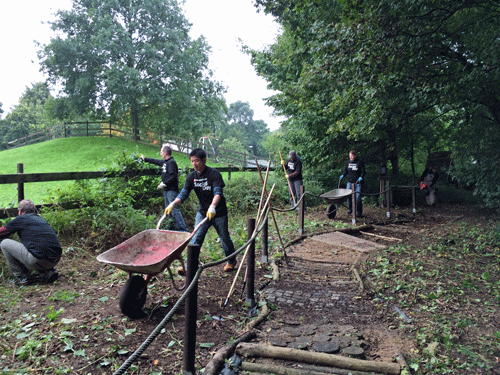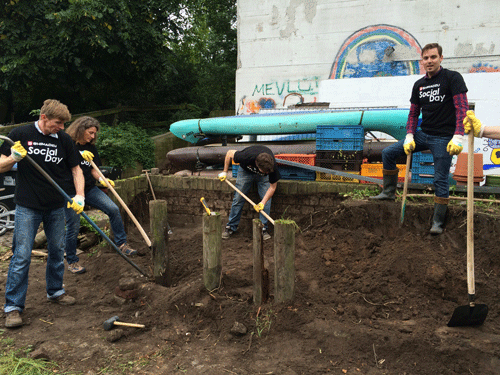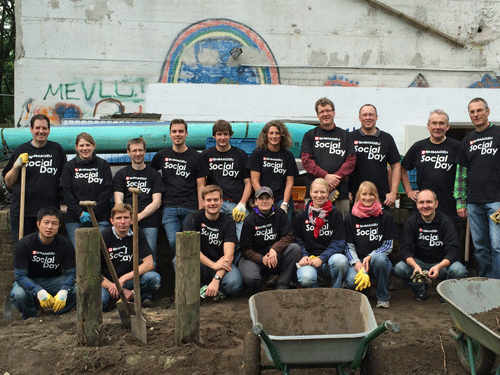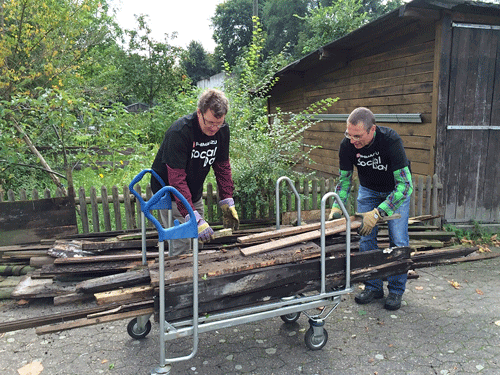 Social Day 2014:

Supporting the Animal Rescue Organization in Duisburg

In 2014, Shimadzu focused on the next project. Within a short time, we identified the ideal partner to work with as the animal rescue organization, again in Duisburg. Its team was really happy when we offered our help.They have to rely mostly on volunteers for daily business, and it lacks time for repair, paint and decoration works. 18 Shimadzu colleagues gave their best to make animals and their care workers feel comfortable again.We cleaned up the storage room and painted the dog swimming pool. We cut down a tree and built a wooden hut. Tired but proud, we could look back on a really exciting team project.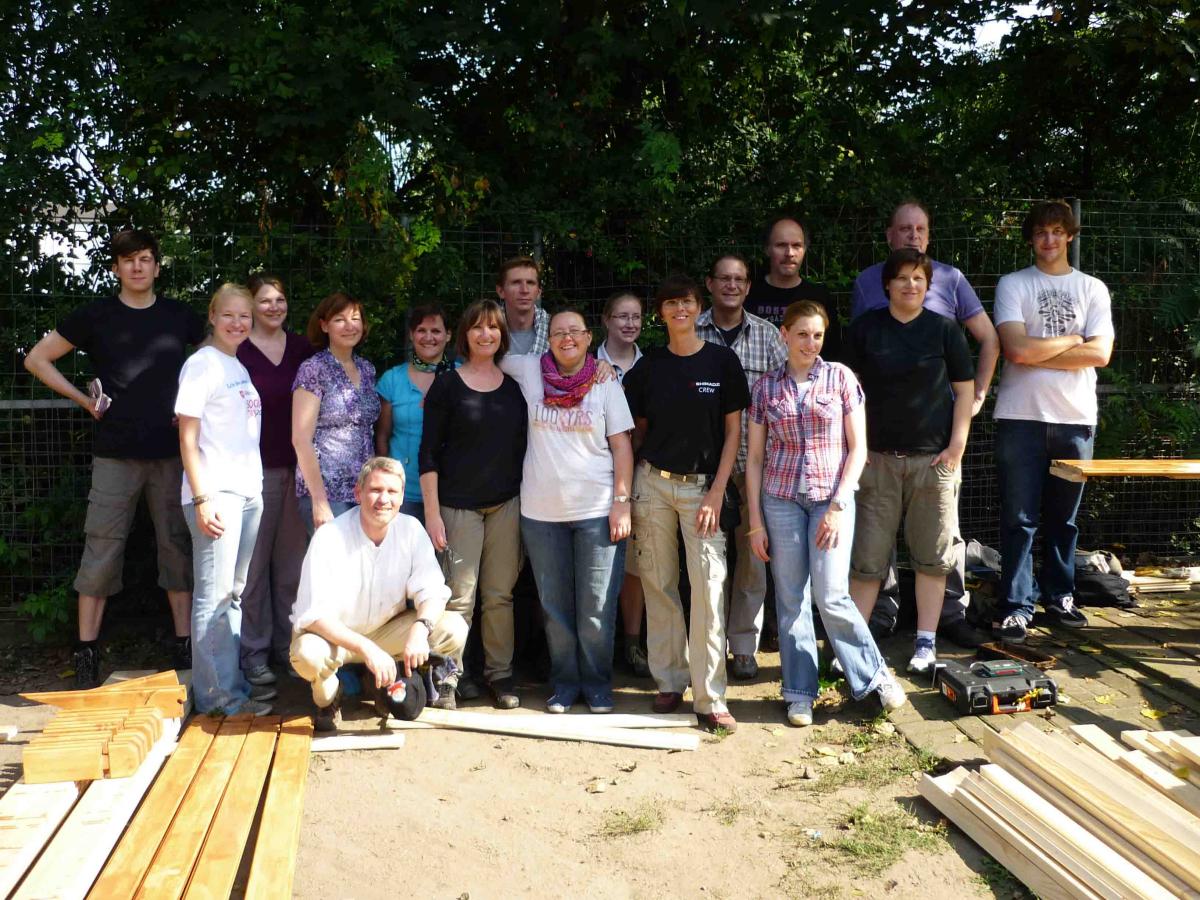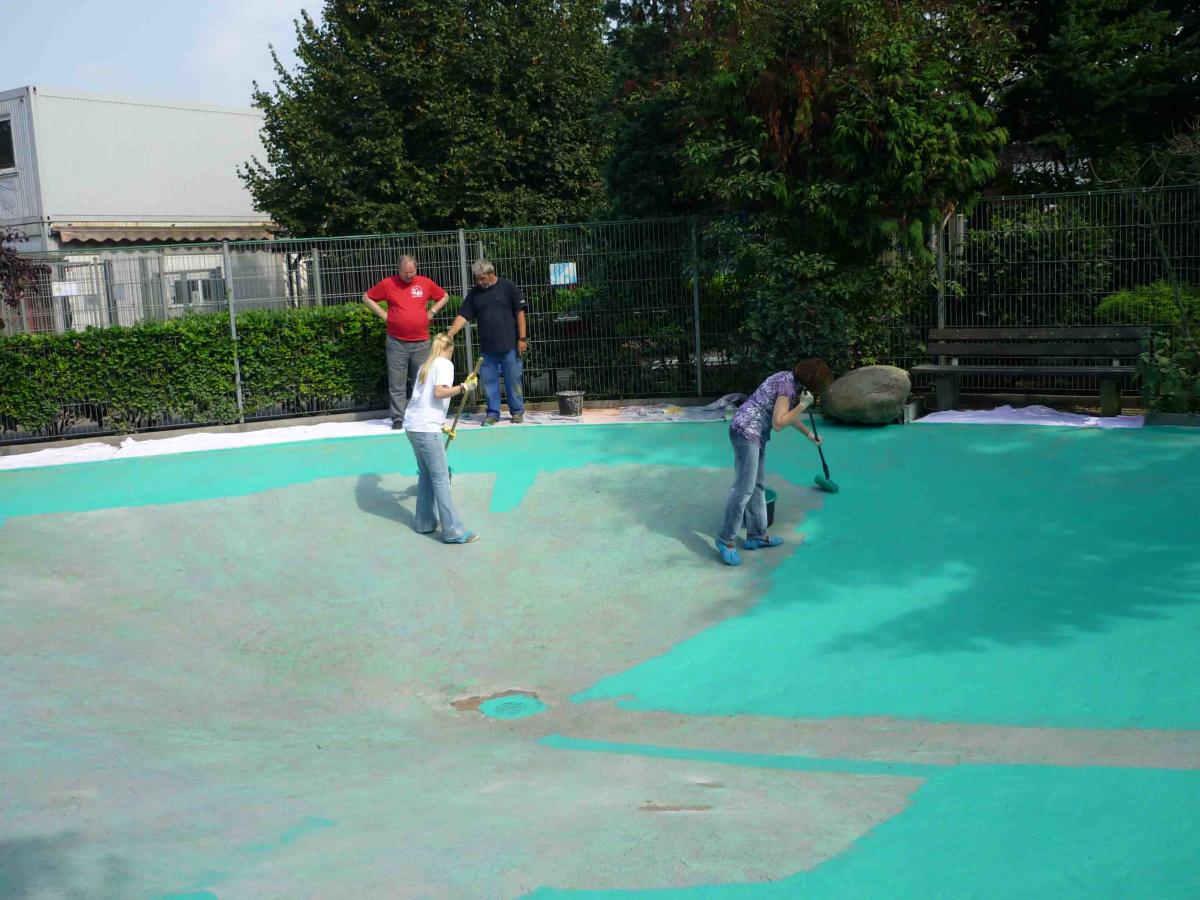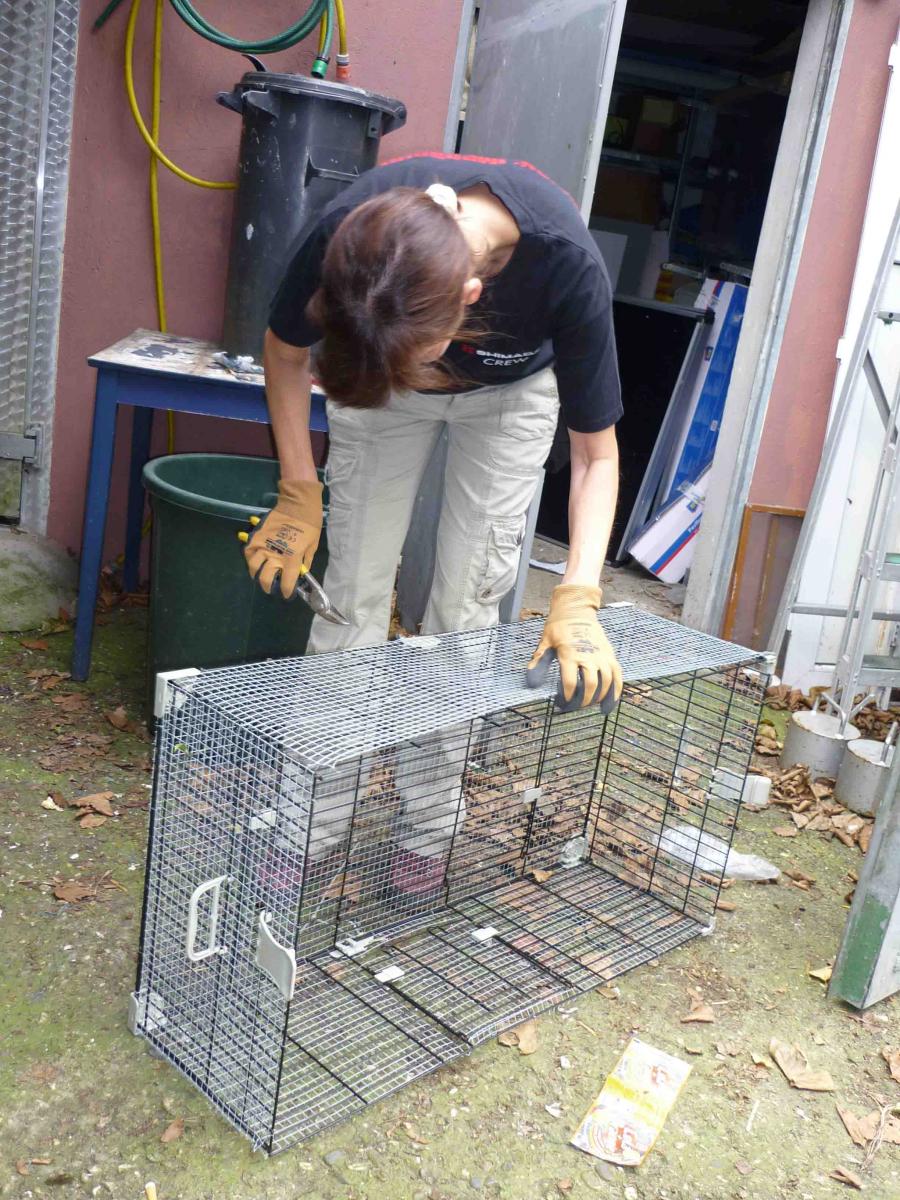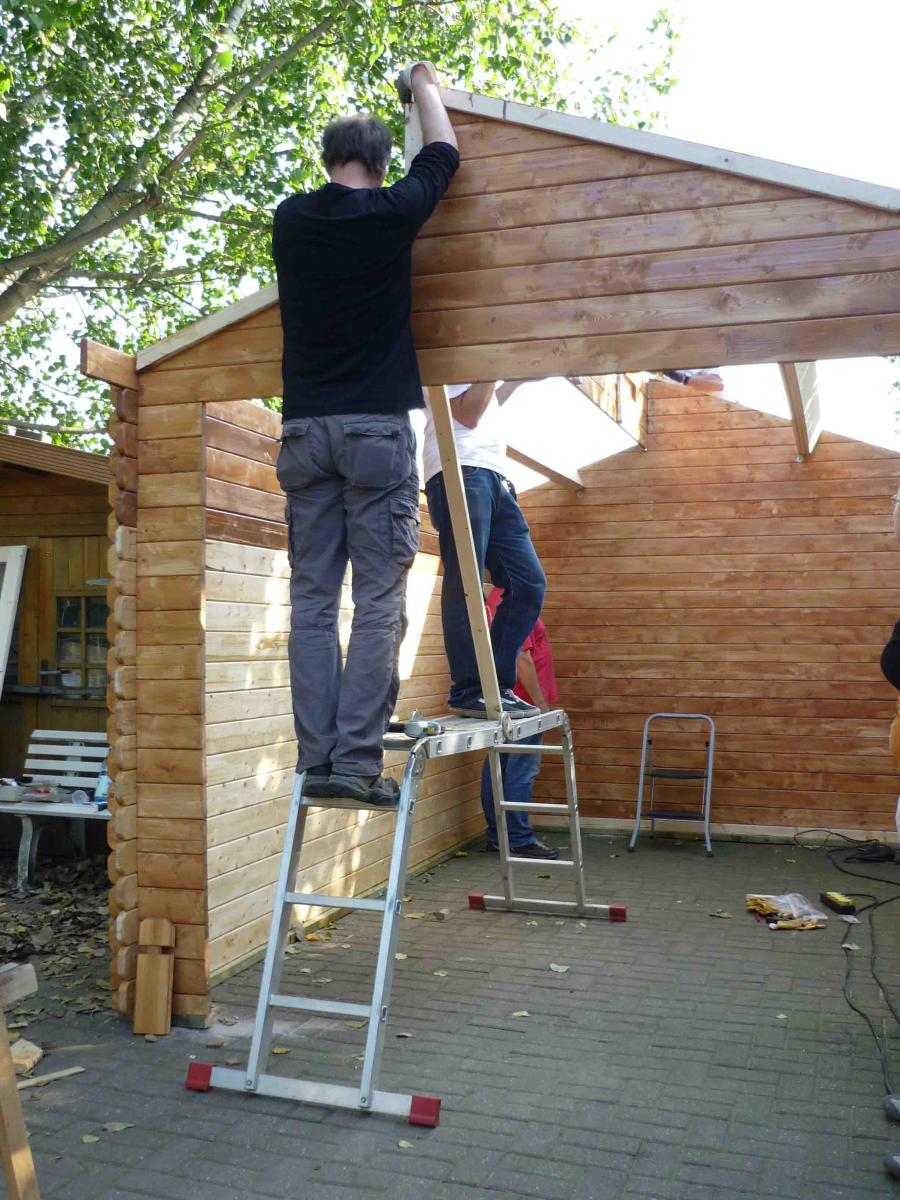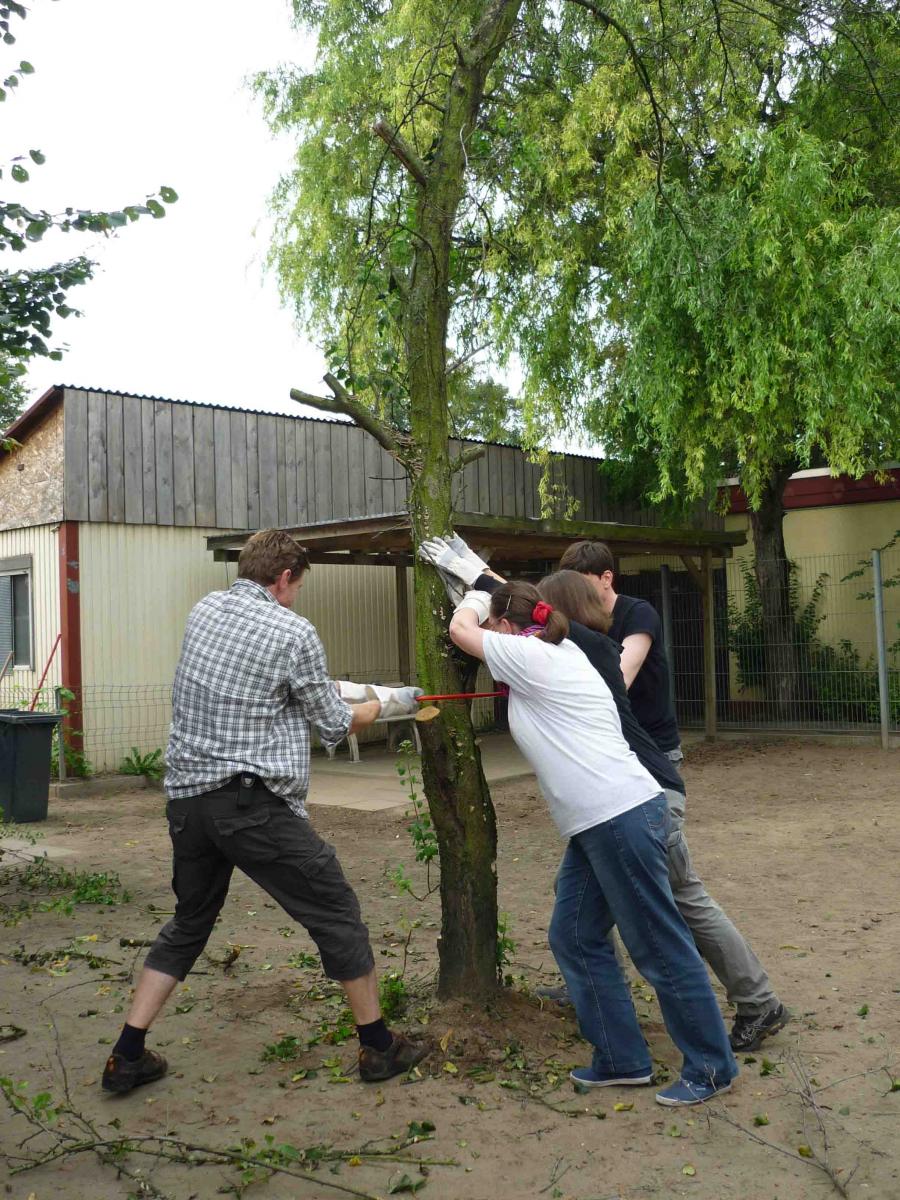 Social Day 2013:

Helping the Malteser kindergarten "The little rascals"

In 2013, Shimadzu organized its first Social Day together with the Order of Malta volunteers. 25 Shimadzu colleagues committed to the "Maltese Social Day" in different cities around Germany. The largest group gathered in Duisburg to work on a bigger project: renovating the Order of Malta's "the little rascals" kindergarten. Together, the group painted walls and furniture, repaired broken toys and planted flowers. Within a day, the Shimadzu colleagues created a pretty environment again. This only works with a committed team.