FLEXAVISION F4
DR + Fluoroscopy: 2-in-1-System
High dynamic. Full flexibility. One solution.
Fits all your needs with a 17"×17" dynamic wireless FPD
The FLEXAVISION F4 is the latest model in our FLEXAVISION series and is equipped with a wireless dynamic flat panel detector (FPD) providing a large 17 x 17" field of view, and both fluoroscopic and radiographic applications. The system supports a wide range of examinations, from barium enema to gastrointestinal, non-vascular interventional radiology procedures, DIP and other urinary tract contrast media acquisitions. General radiographic examinations of thorax, pelvic region, and extremities as well as in the realm of orthopedic surgery can also be performed easily.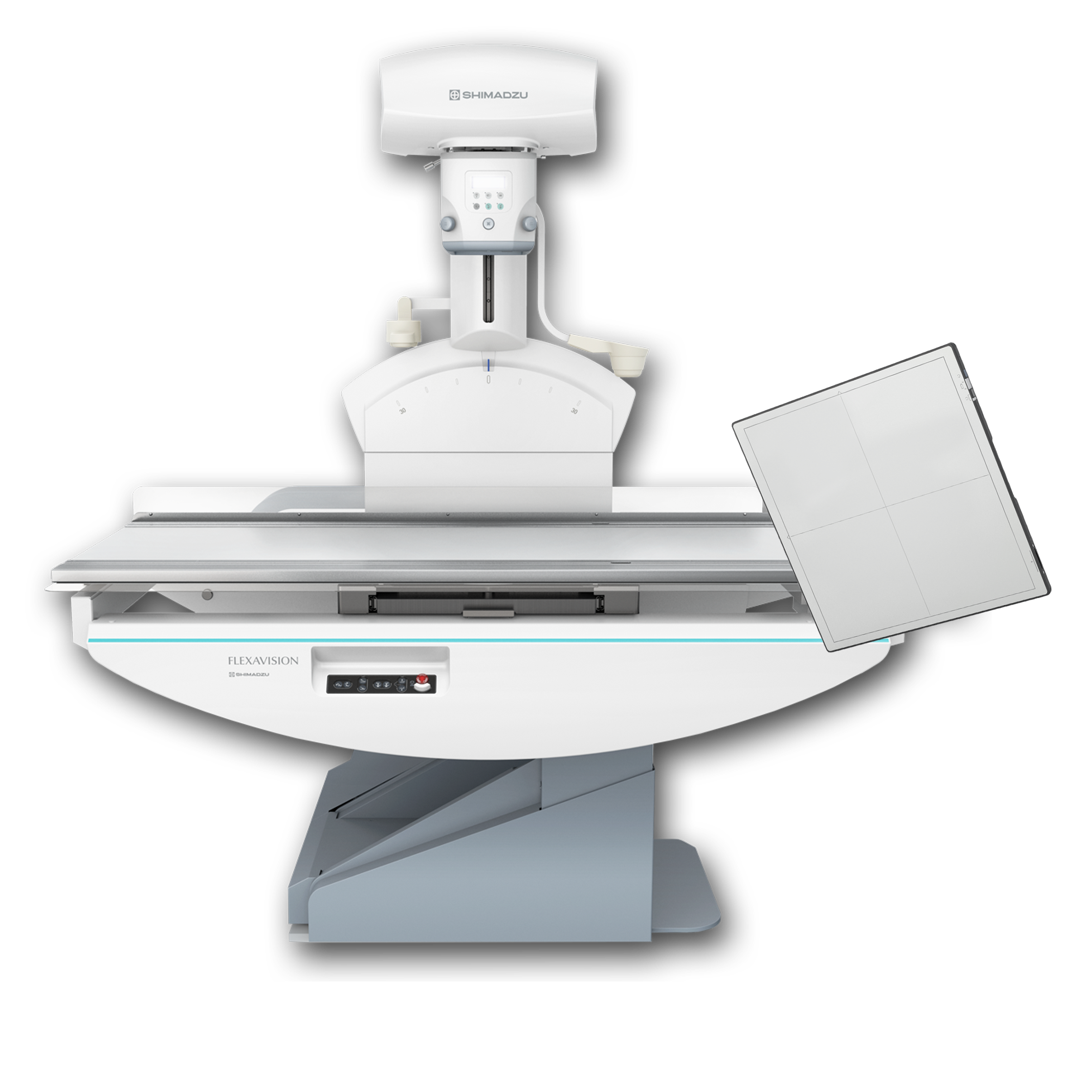 Maximum flexibility in system configuration
The FLEXAVISION F4 has a modular structure, and numerous functions allow a tailor-made system solution to meet the needs of your examination room.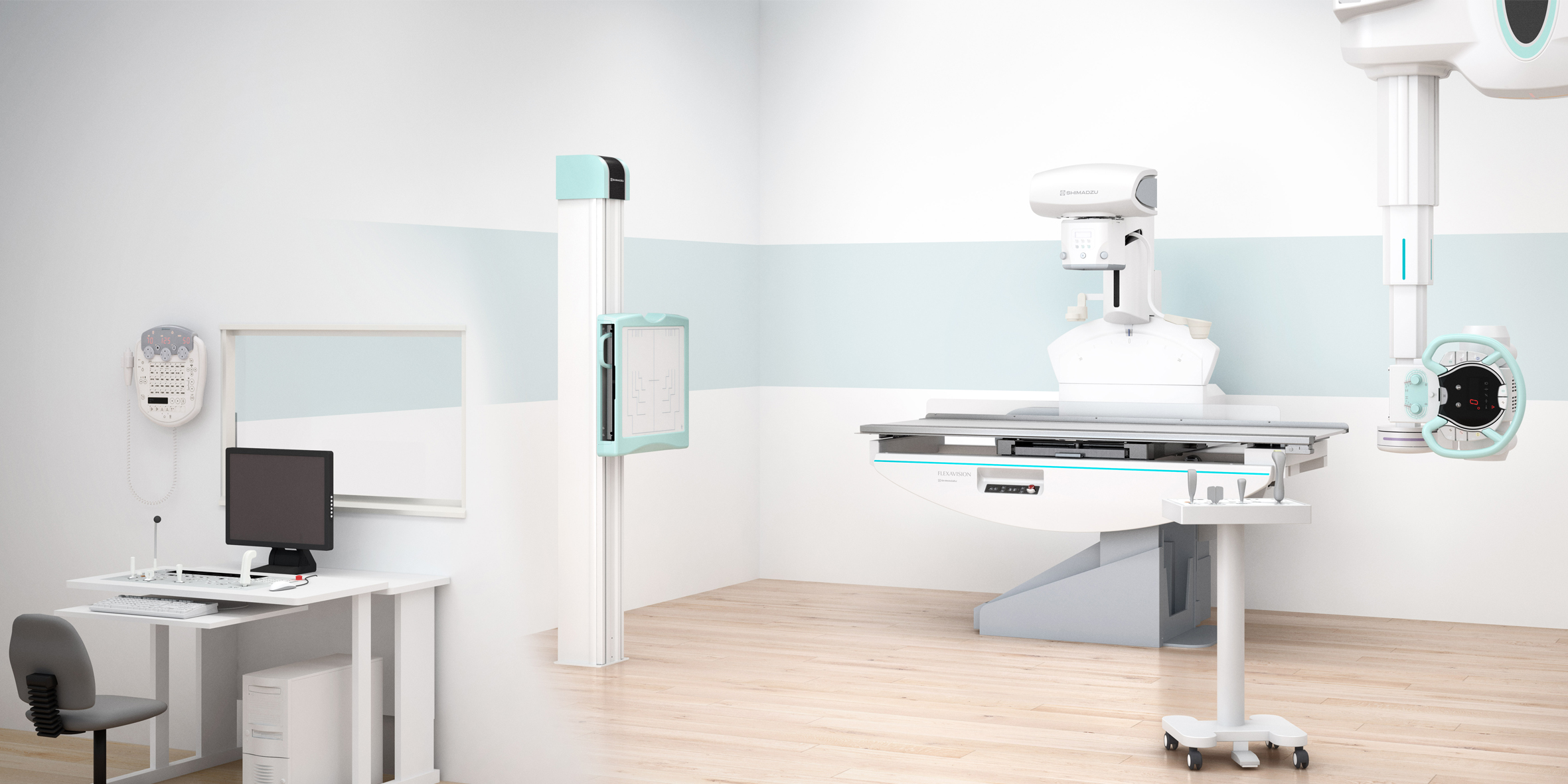 Budget-oriented system solution with one dynamic detector.
Thanks to its flexible configuration options, the digital FLEXAVISION F4 serves individual clinical requirements - it can easily be configured from a standard R/F table into a multifunctional R/F examination room.
An elevating table function, an oblique projection unit, an X-ray tube swing-out unit or X-ray tube rotation unit combined with bucky wall stand and a ceiling-mounted second tube arm are valuable configuration options.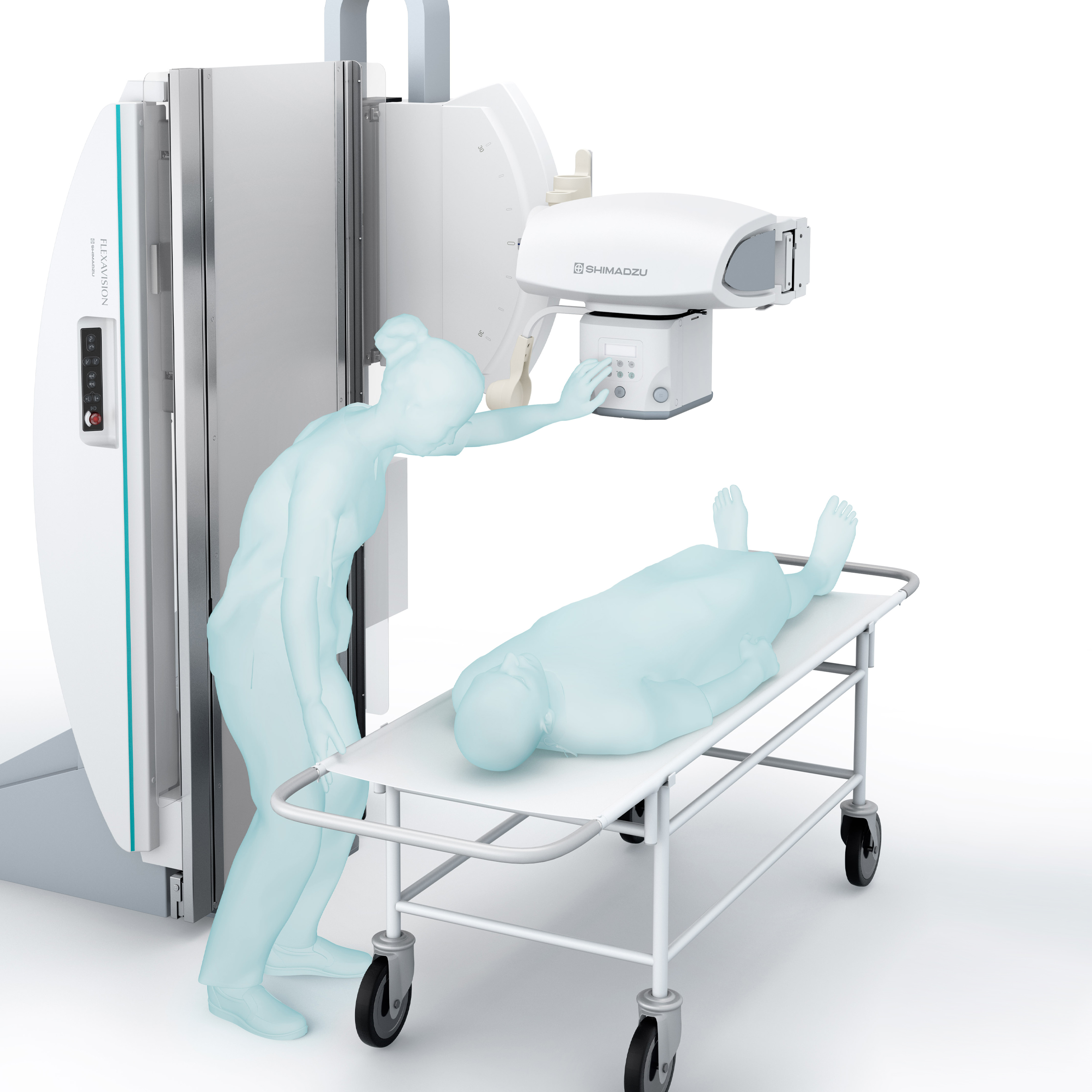 System expansion with a second detector
The system can easily be equipped with an additional detector in order to optimize the workflow for series of examinations at the wall stand, lateral exposures on the X-ray table and for free exposures on or next to the X-ray table.
FLEXAVISION F4 is your partner for clinical applications
Wide range of clinical applications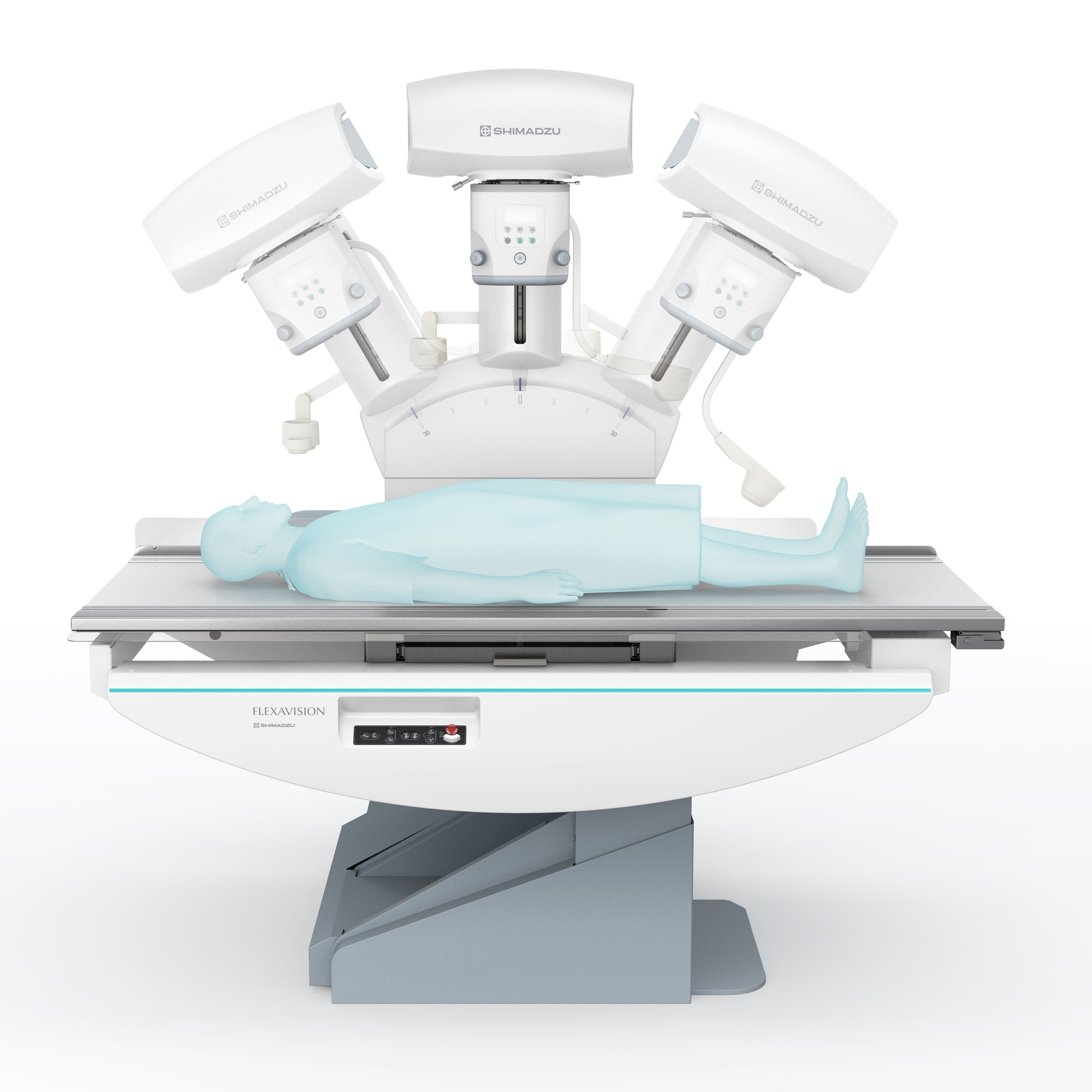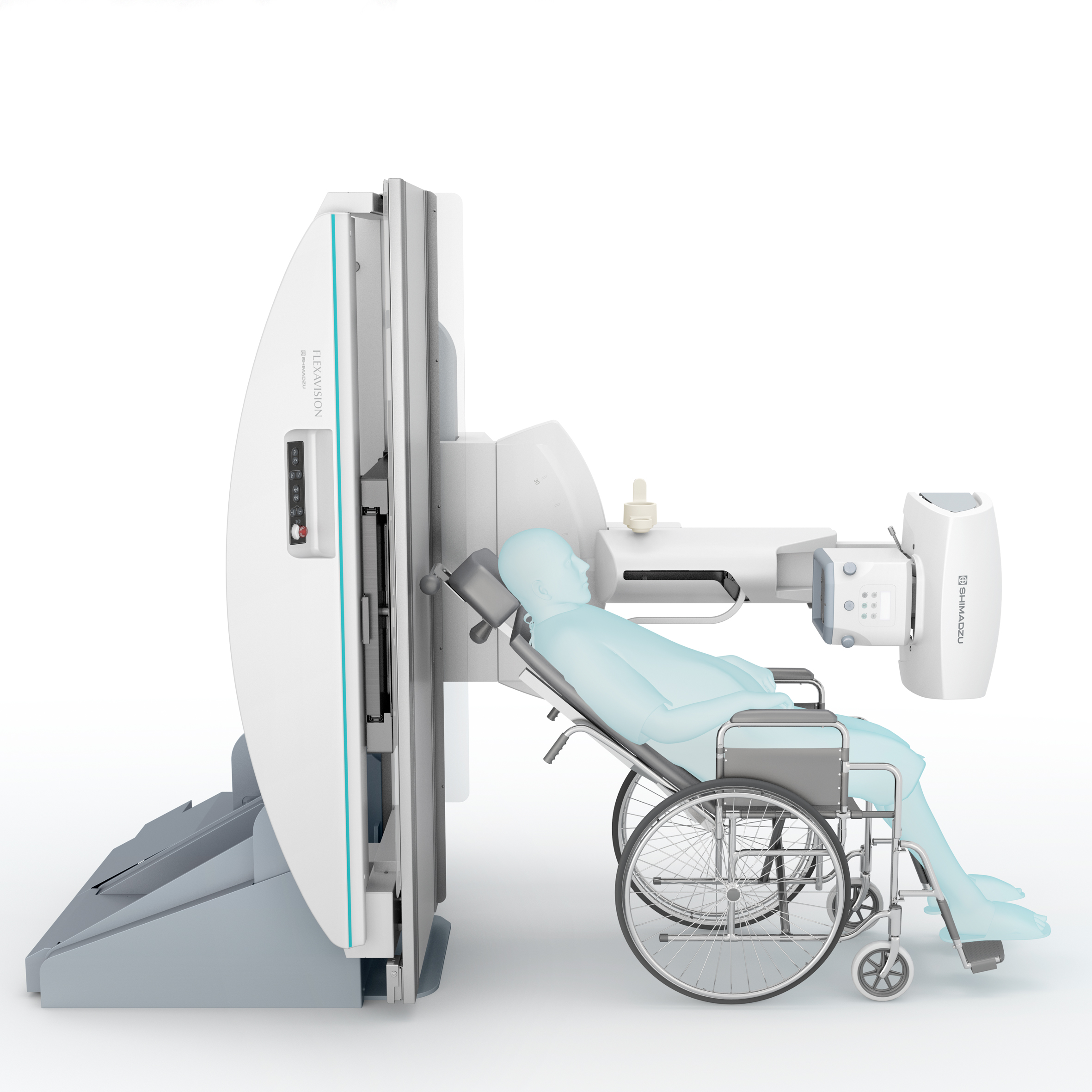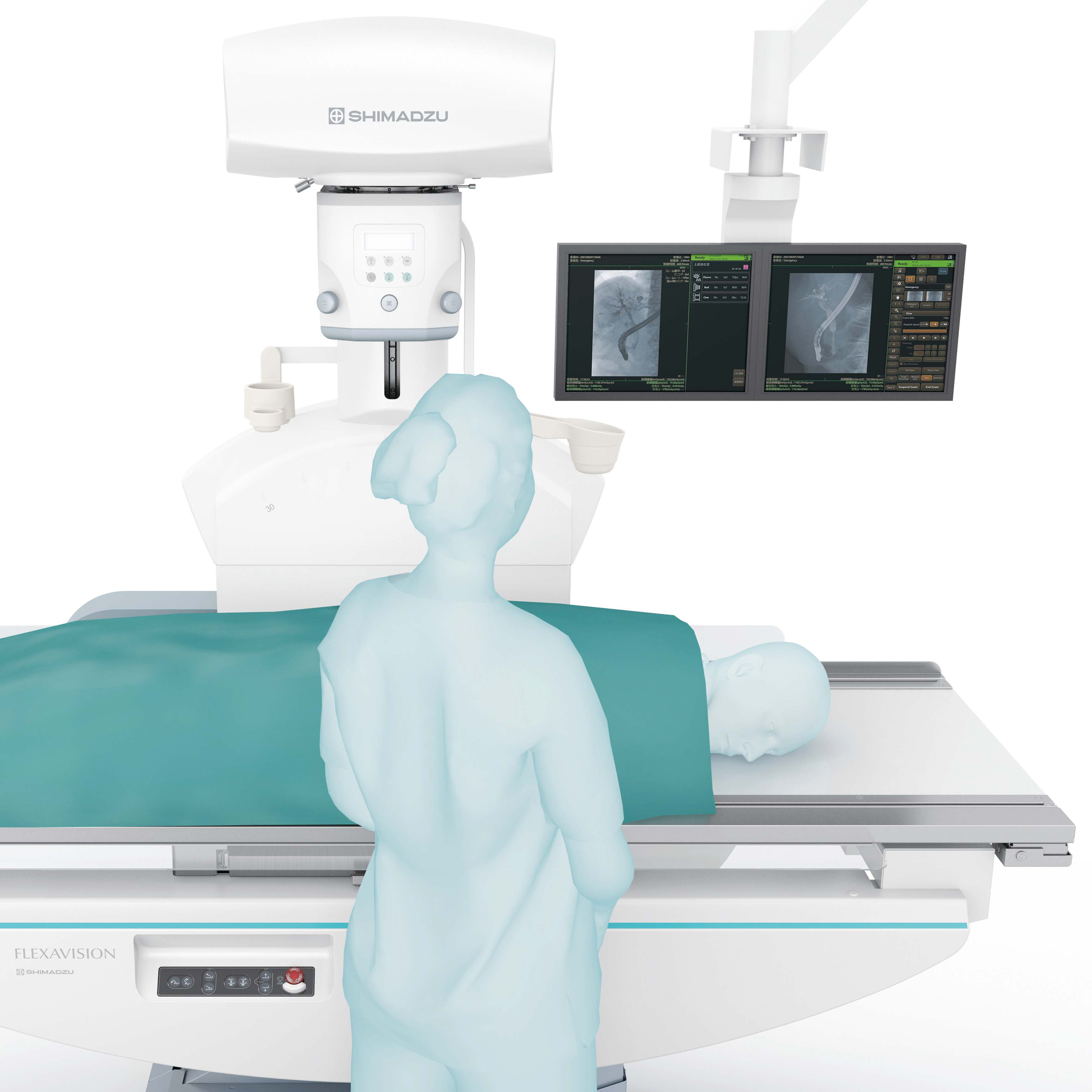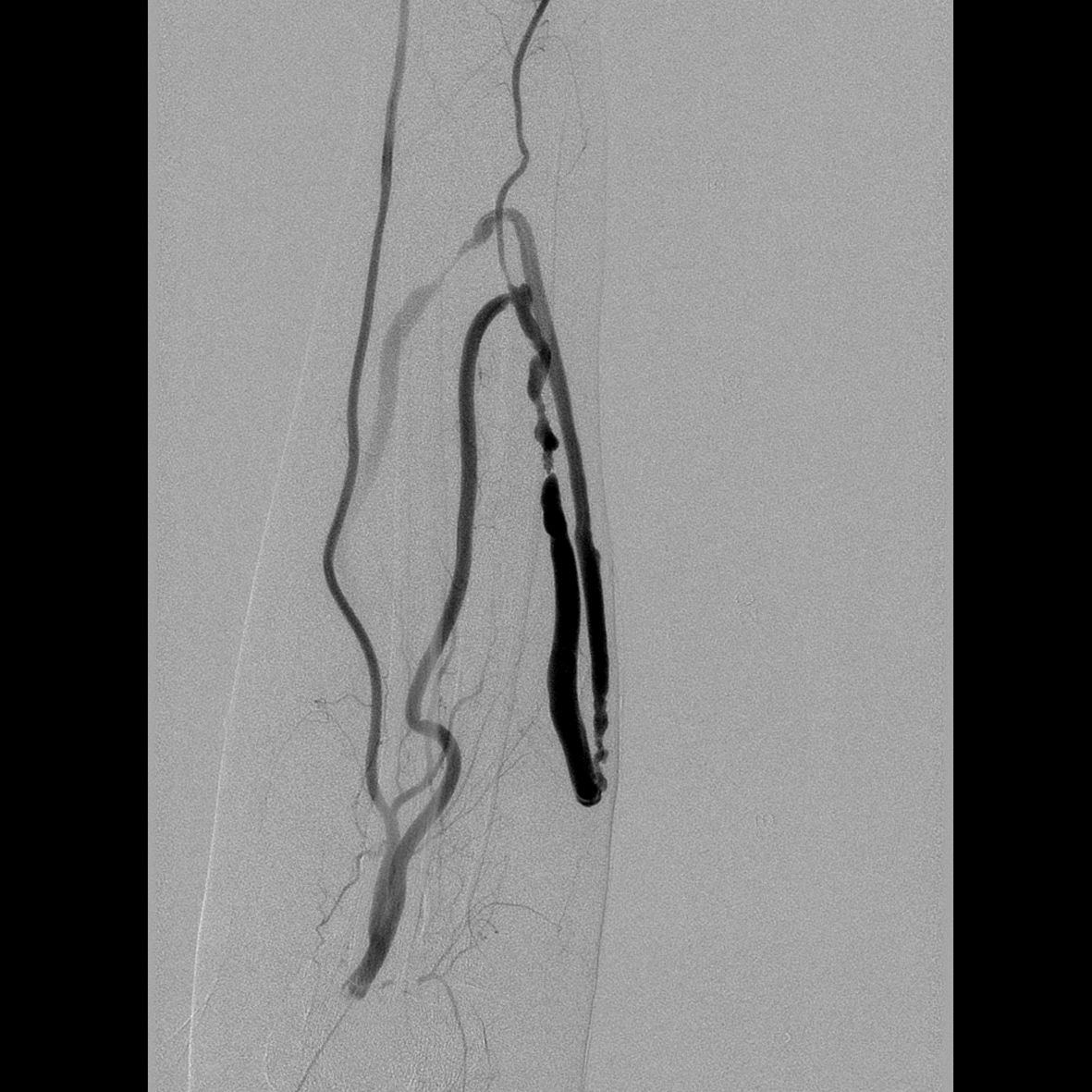 Large imaging area
The dynamic FPD offers a large field of view of 17 × 17" and has a high sensitivity, providing an excellent image quality for fast and reliable diagnoses. This increases examination efficiency and provides relief for patients and healthcare workers.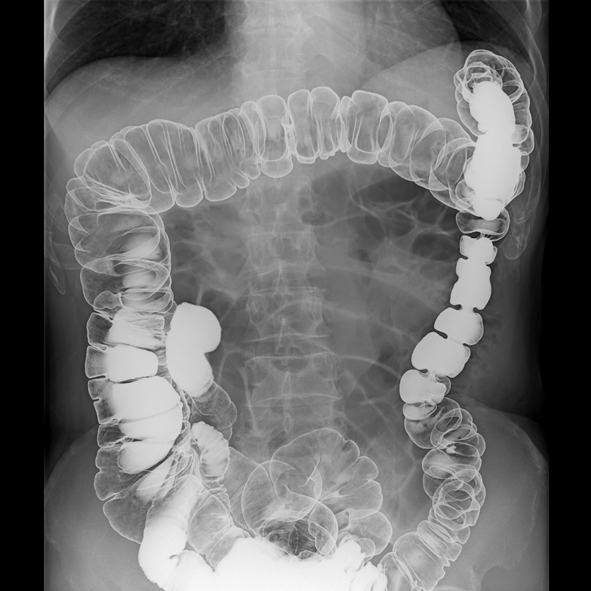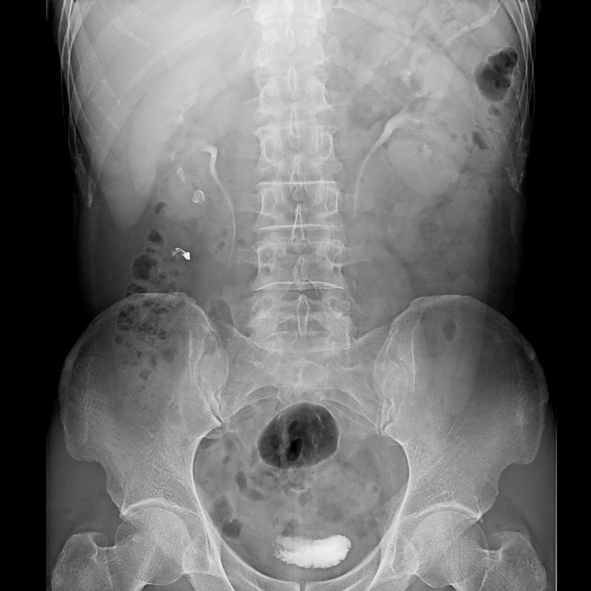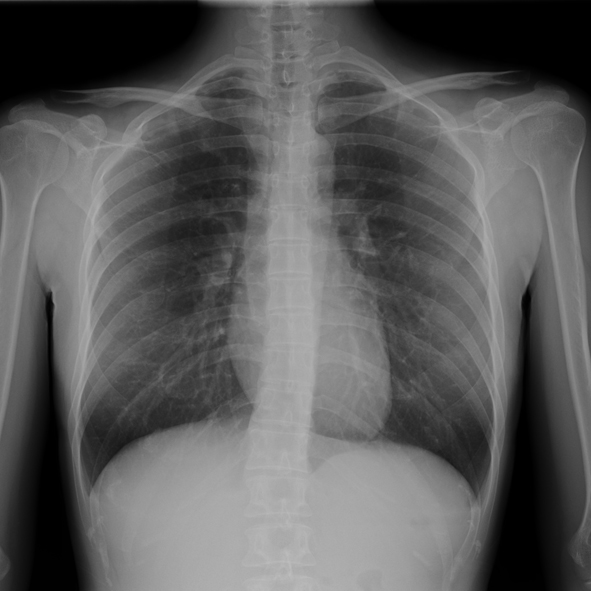 For patient and healthcare worker safety
FLEXAVISION F4 offers a wide variety of solutions that contribute to efficient workflows and patient and healthcare worker safety.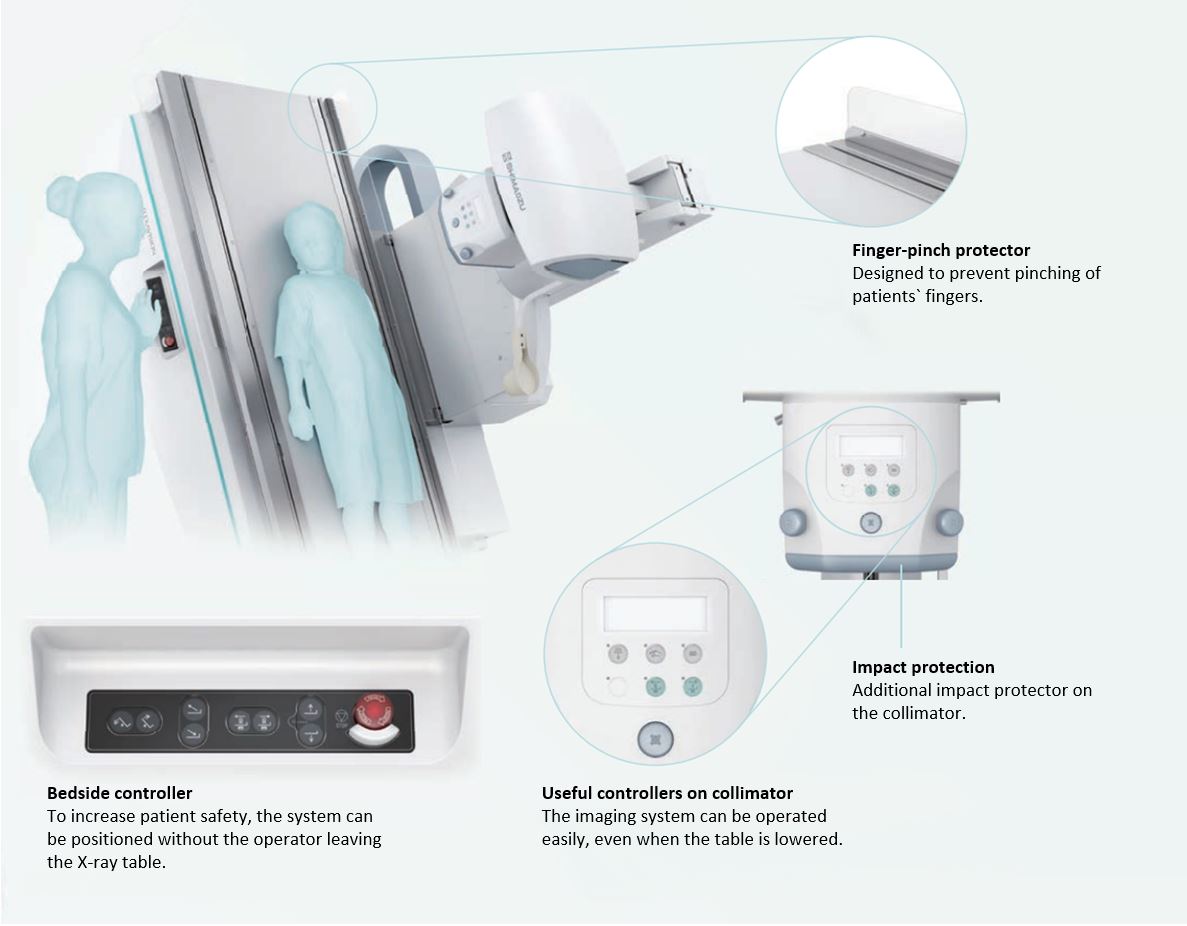 The X-ray table offers patient comfort and safety, such as a soft start/stop function. To facilitate getting on and off in a vertical position, the footrest can be lowered to a step height of 10 cm. Additional sensors on the edge of the table prevent pinching.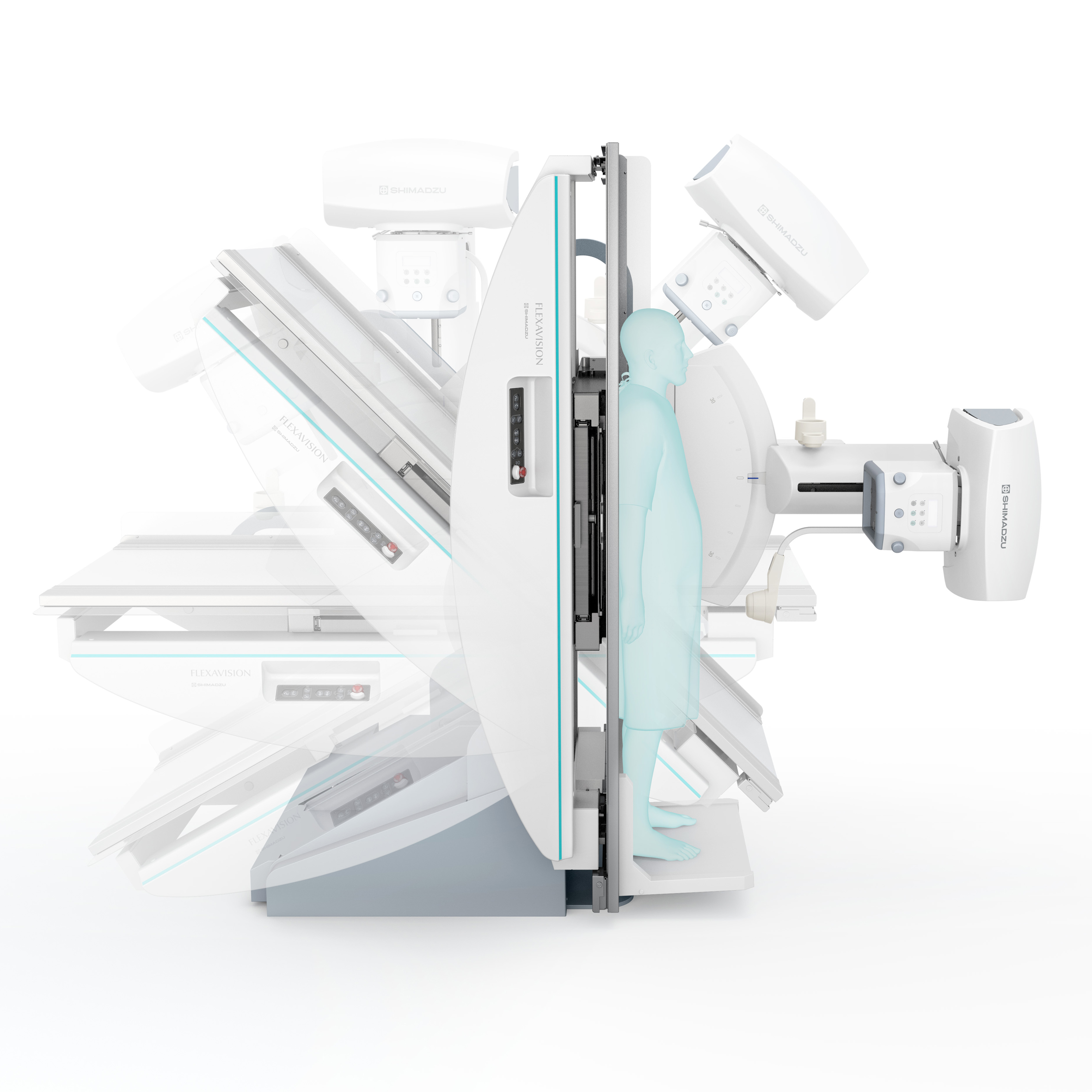 Low-dose control
Various functions for reducing and controlling the radiation exposure make the examinations more gentle - for the patients as well as for the medical staff.
Pulsed fluoroscopy at 2 fps and intelligent hardening filters (beam hardening filters), an anti-scatter grid that can be removed in any position, and virtual collimation can be used to minimize the X-ray dose.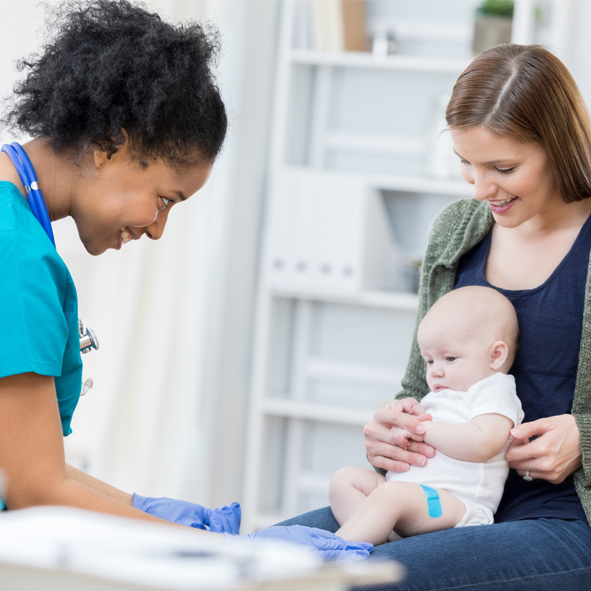 Comprehensive dose management
The measured values of the dose area product are displayed on the monitor and serve as a reference during the examination. All exam-related dose values are managed as DICOM information. In addition to storing the dose values in the DICOM header, dose management systems are also supported using DICOM RDSR.
All functions in a space-saving, compact format
The FLEXAVISION F4 has a very compact and space-saving design. The system is easily accessible from all sides and offers optimal working conditions for efficient examinations and convenient operation.
Notes:
The product design may be partially changed without notice.
The product page describes options that are not included in the standard configuration.
This page may contain references to products that are not available in your country.
Please contact us to check the availability of these products in your country.