MobileDaRt Evolution MX8c
Advanced digital mobile X-ray system with new superior values
Evolutionary Modernity
Responsive and easy maneuverability
Two second image verification offering immediacy
A large viewing monitor for enhanced functionality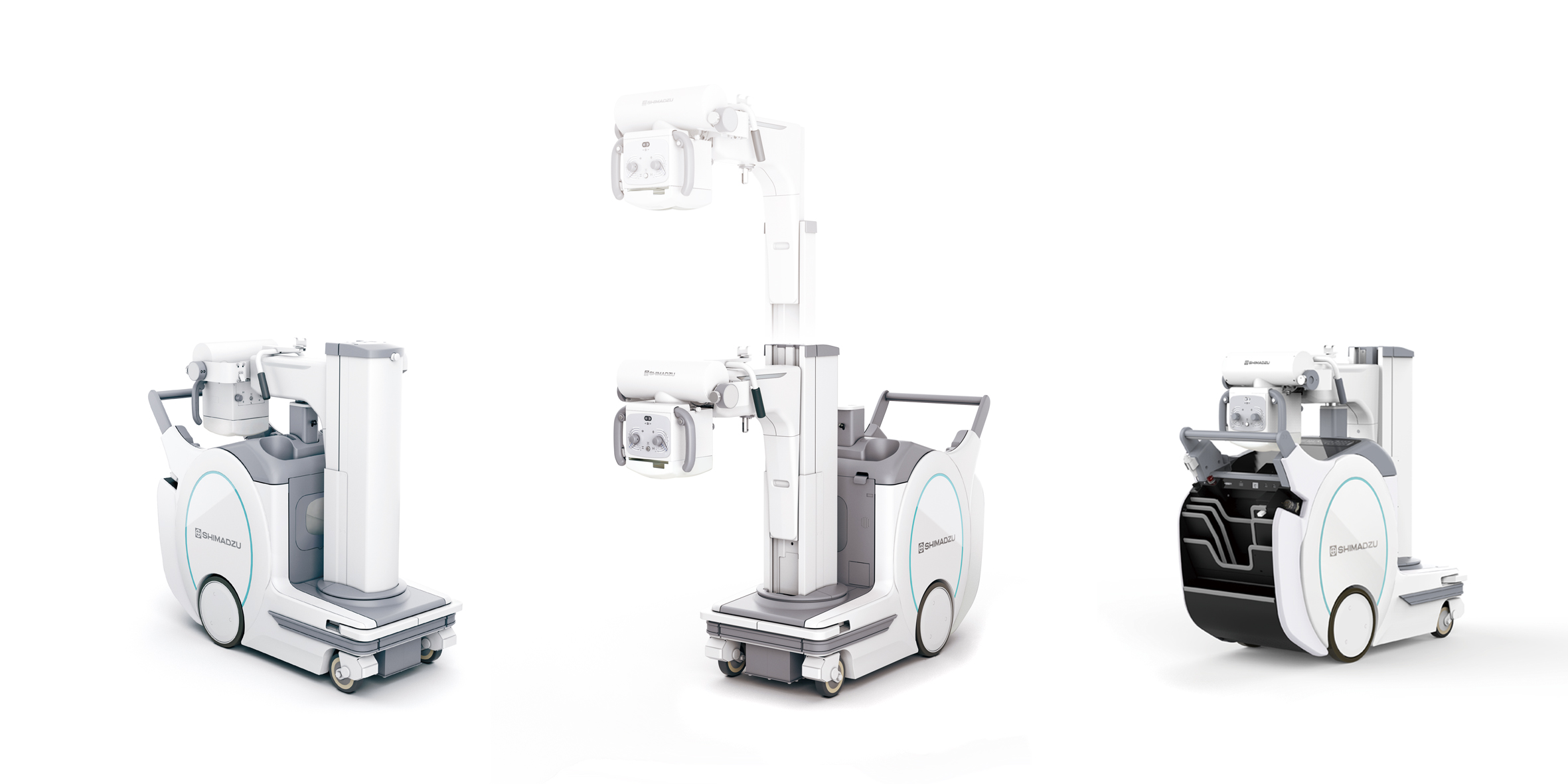 The award winning MobileDaRt Evolution is further refined into the MX8 version featuring the collapsible column to broaden the mobile's solutions. The system provides users with multi-faceted support based on Shimadzu's extensive technology and long-term experience in mobile DR imaging.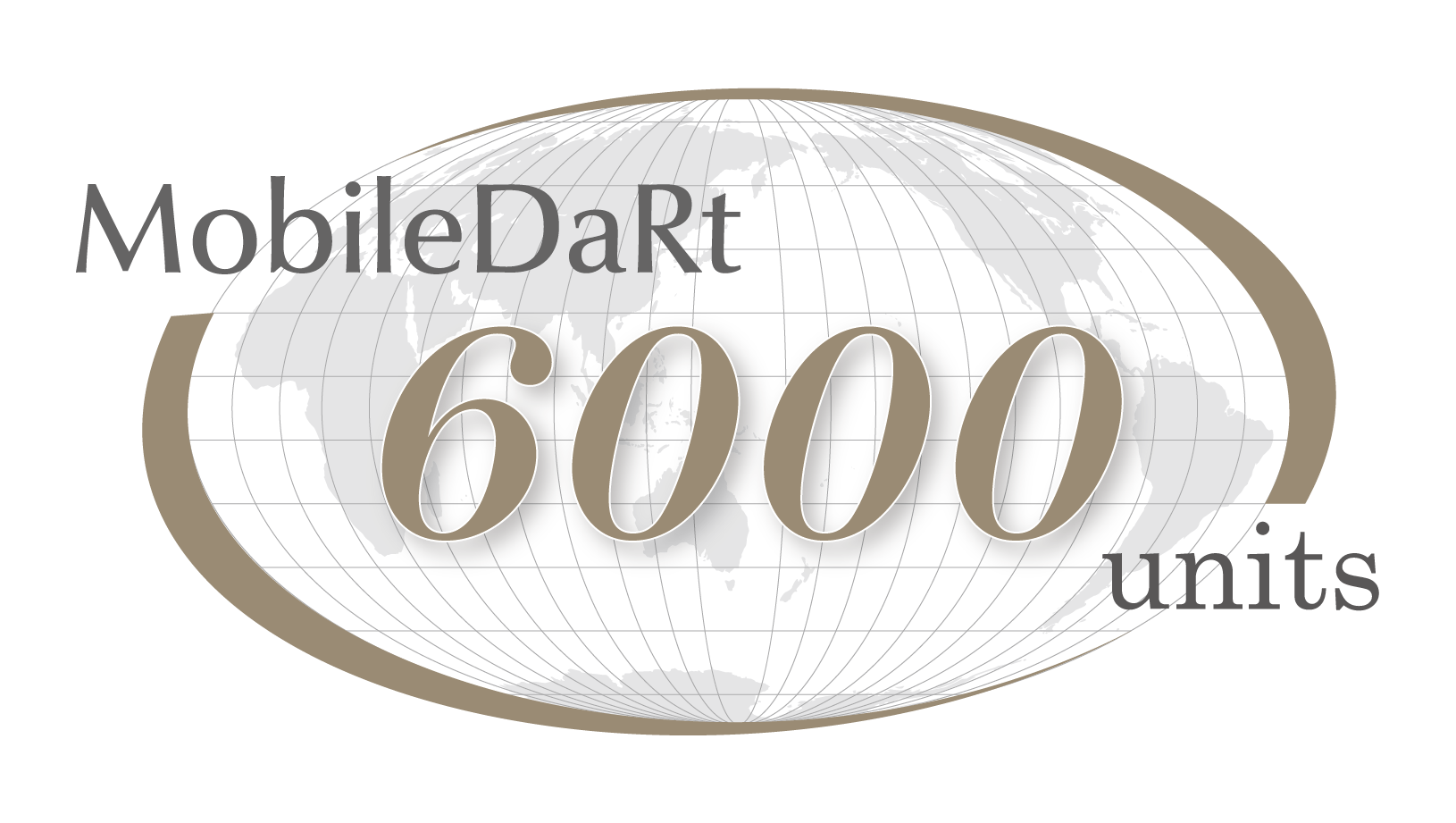 More than a mobile, an experience
Great forward visibility offering peace of mind
The collapsible column has been developed to realize a virtually unobstructed wide field of view during travel, making it ideal for daily hospital rounds. Furthermore, its compact size makes it easier to use the system in narrow spaces.
Intuitive maneuverability
Optimized power assist system delivers smooth light touch driving. The low-profile and curved shape, provides for an open space behind the mobile cart, allowing for a more natural driving position.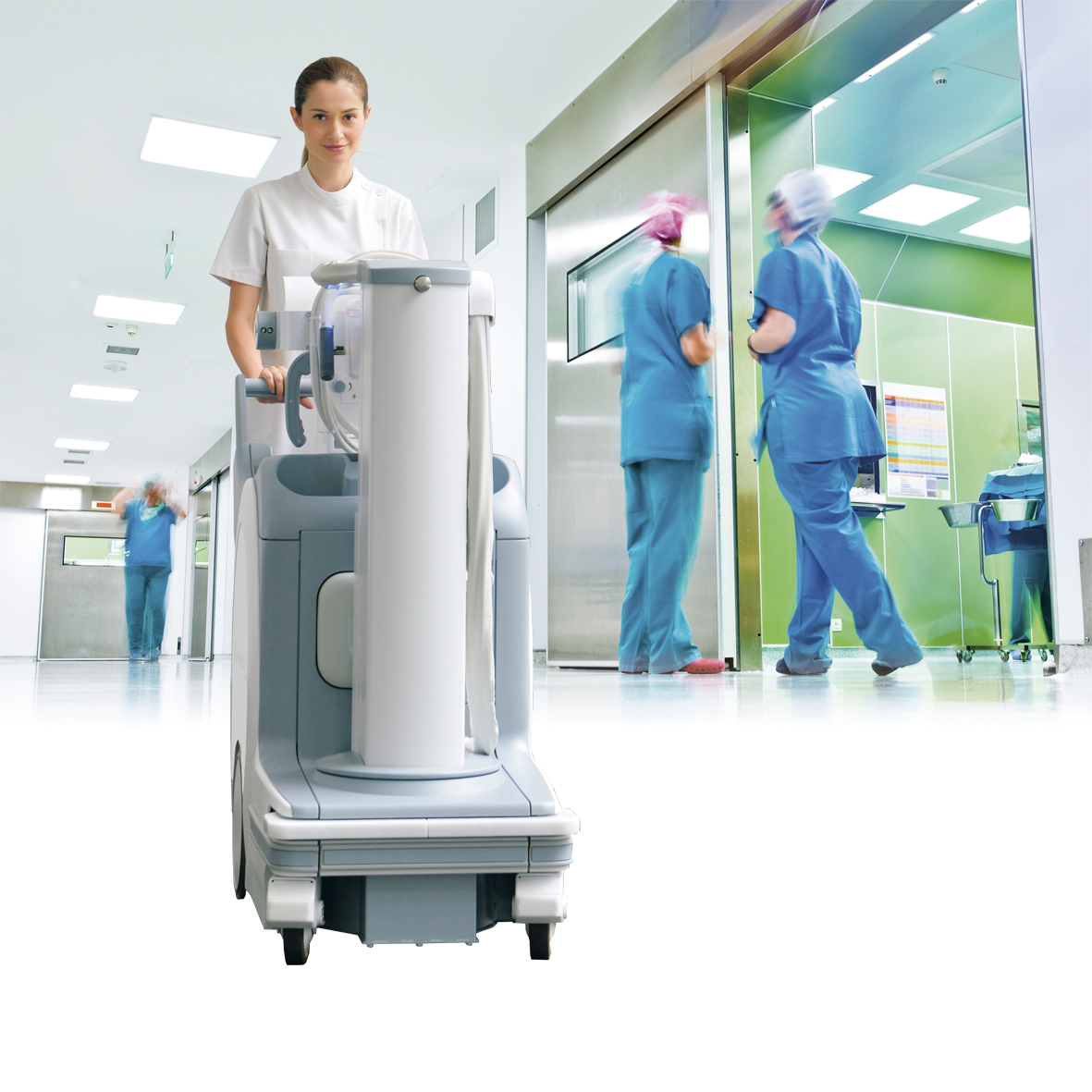 Positioning, exposure from any direction
Pressing the "All Free" buttons releases the electromagnetic locks for the telescopic arm and column at the same time, thus enabling simple one-step positioning. Multiple "All-Free" buttons are located around the system, so the operator can access from any direction. Furthermore, an extra exposure hand switch can be added to the front of the system, and a wireless hand switch is available.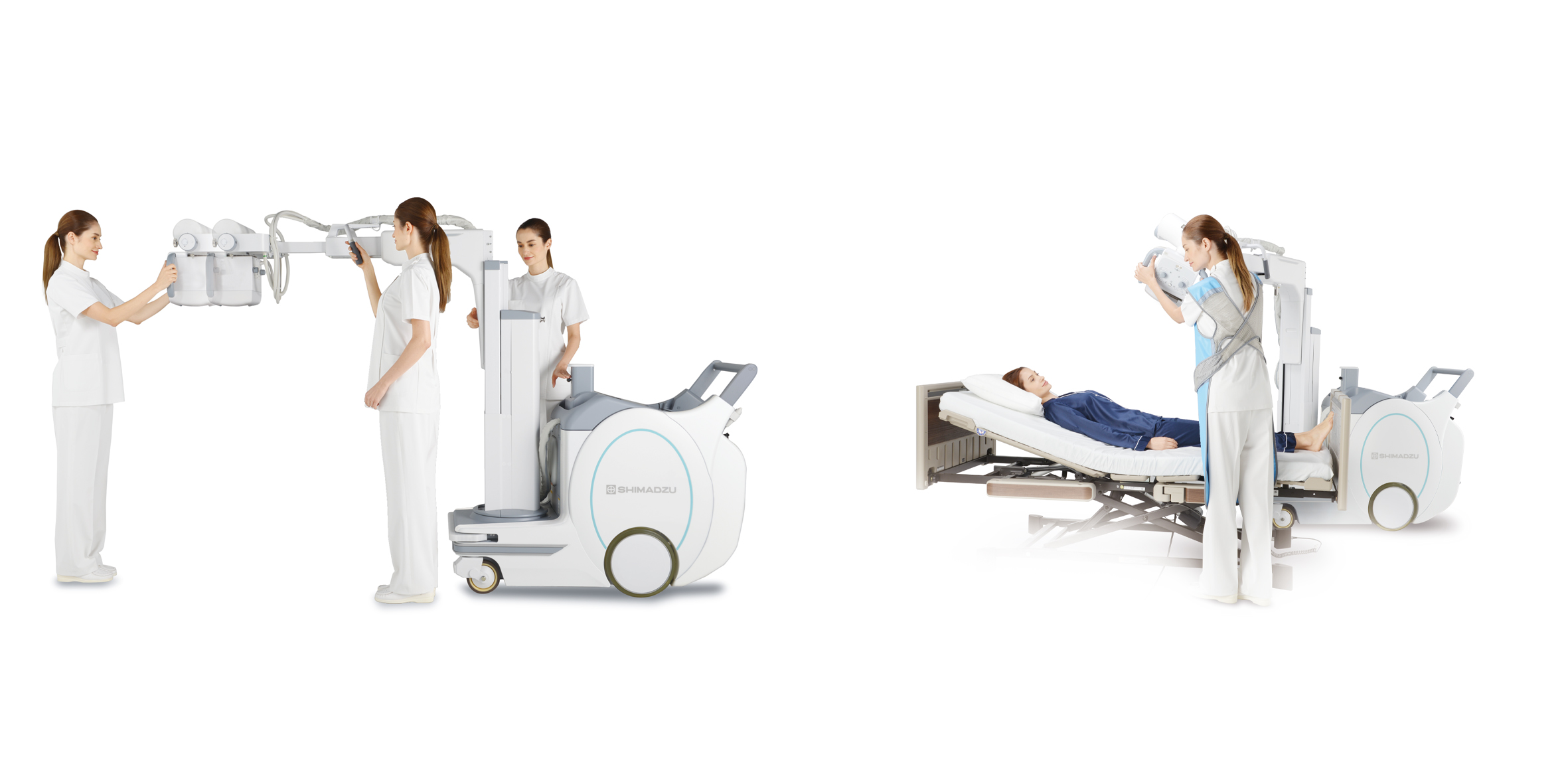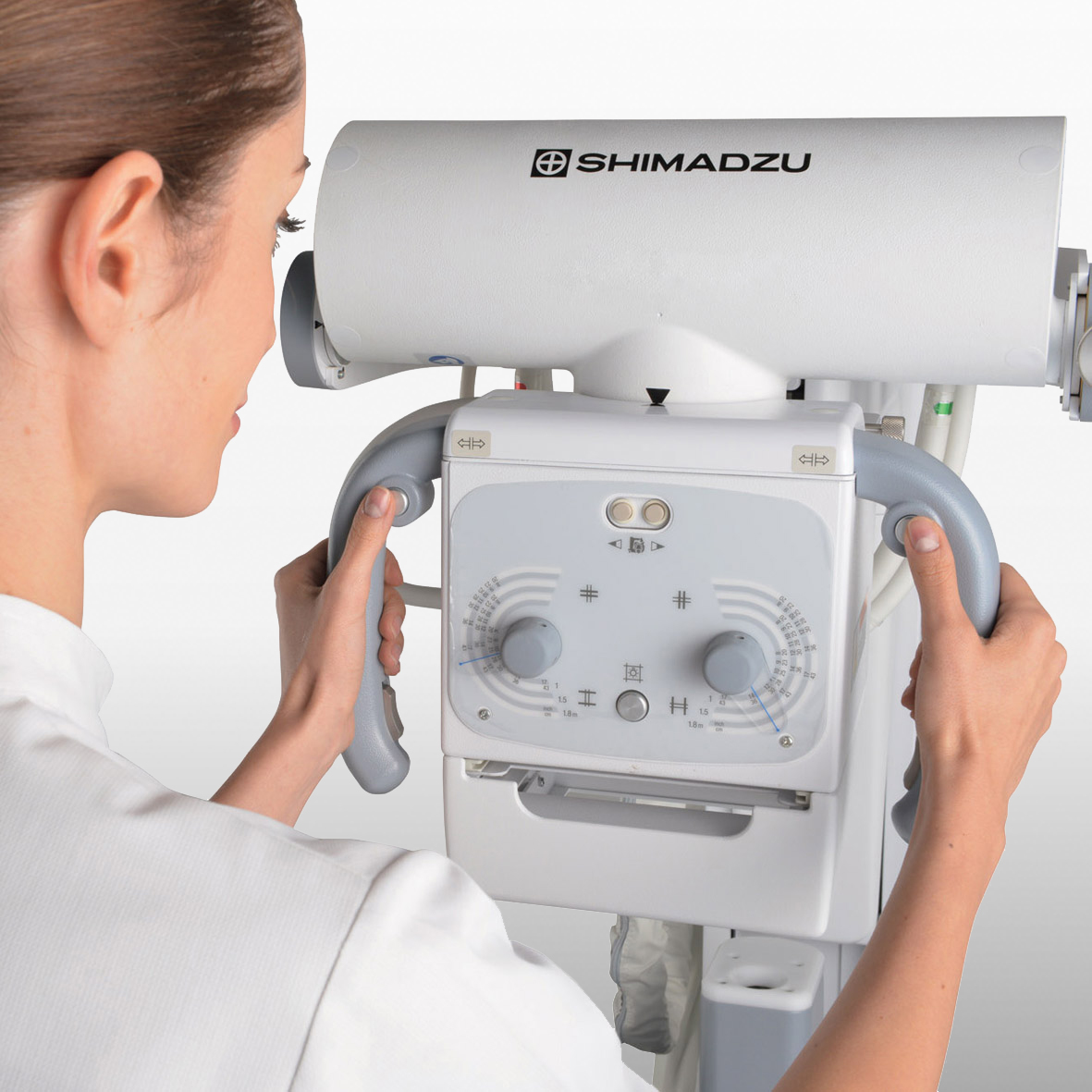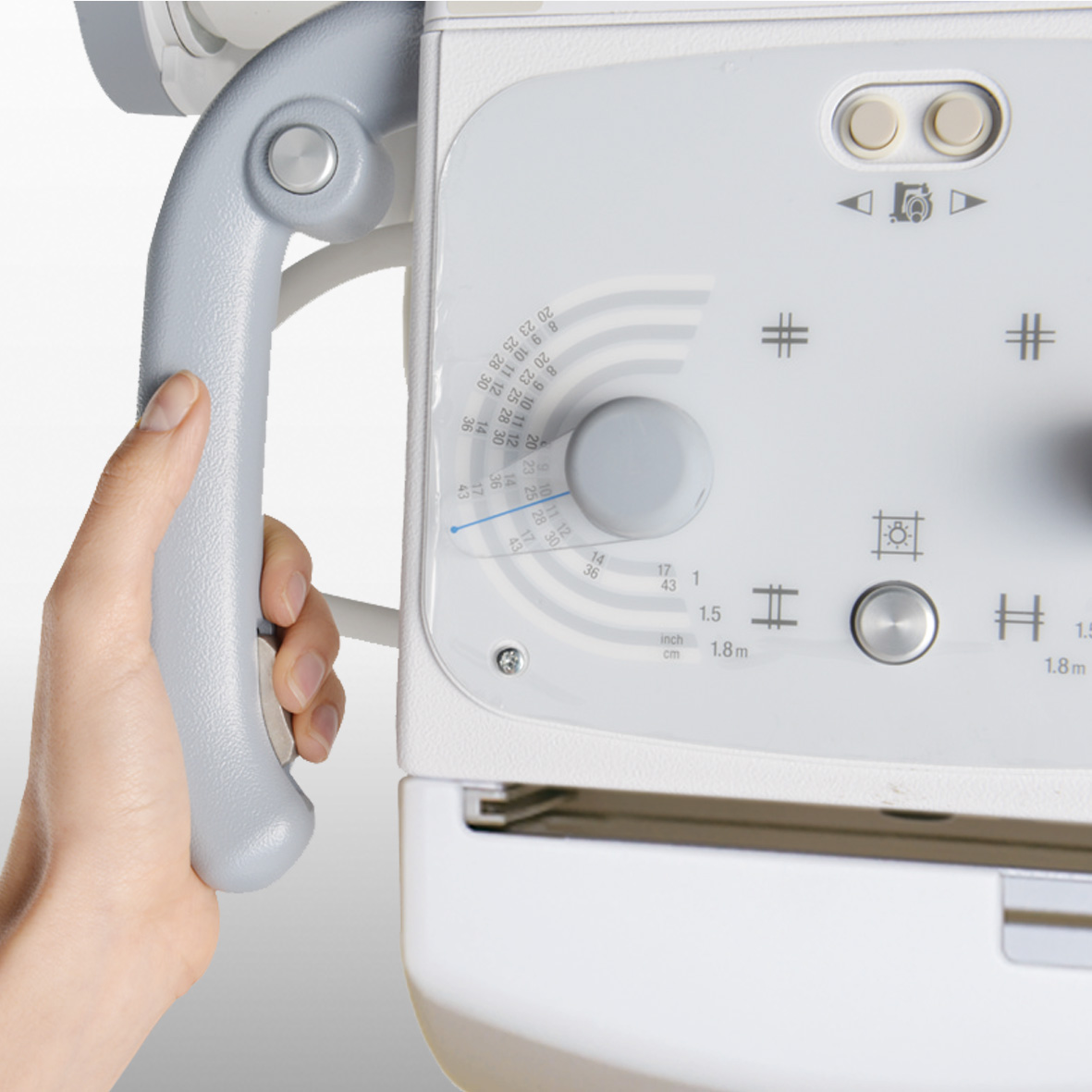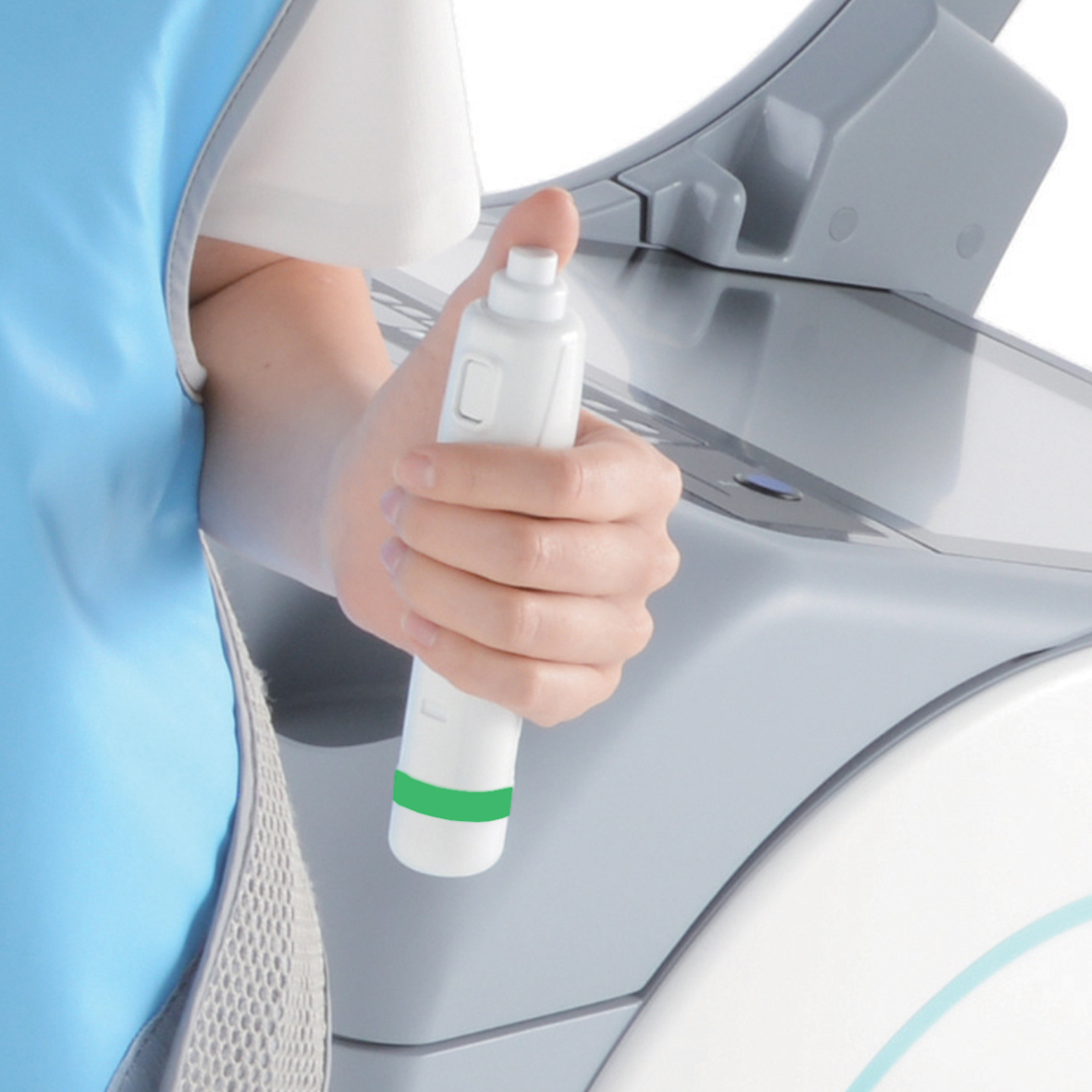 Designed for optimized performance
On-site image verification on a large LCD monitor
The embedded 19-inch touch panel display is excellent for quickly viewing images and improves operability, and the flat screen design makes it easy to clean-up.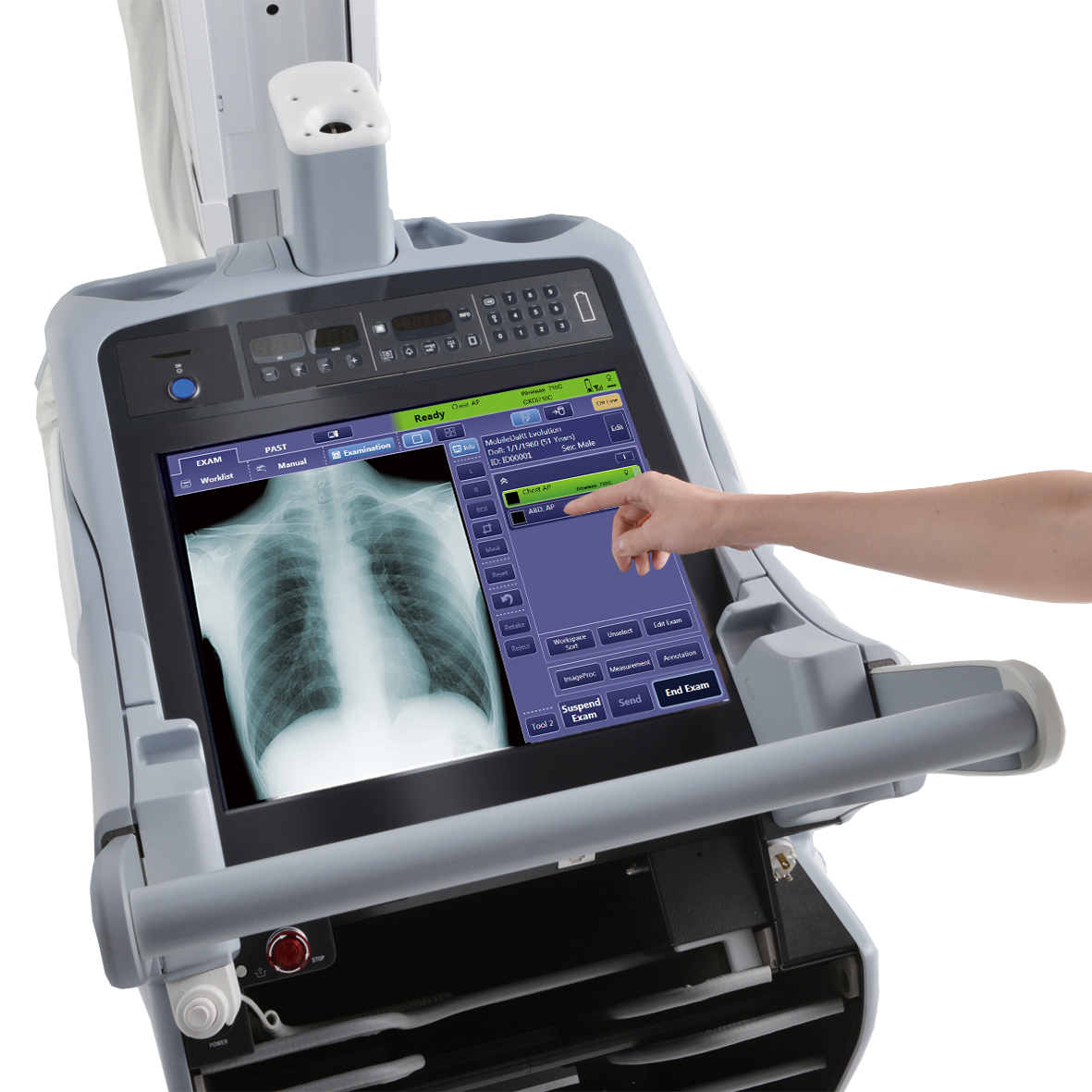 Tools to support radiation management
The system is in conformity with today's needs for radiation management. The estimated Dose Area Product (DAP) is displayed prior to exposure, and the calculated DAP value is stored for post-exposure management. DAP chamber can be mounted as well when needed.
Increased security
The redesigned FPD storage bin is equipped with a detector anti-theft lock function that can raise the security level against FPD theft.
Designed for sterile equipment covers
For daily use, extra storage spaces are provided to store wipes, pens, markers, etc. Grooves have been added for holding the FPD vertically while putting a sterile cover on it.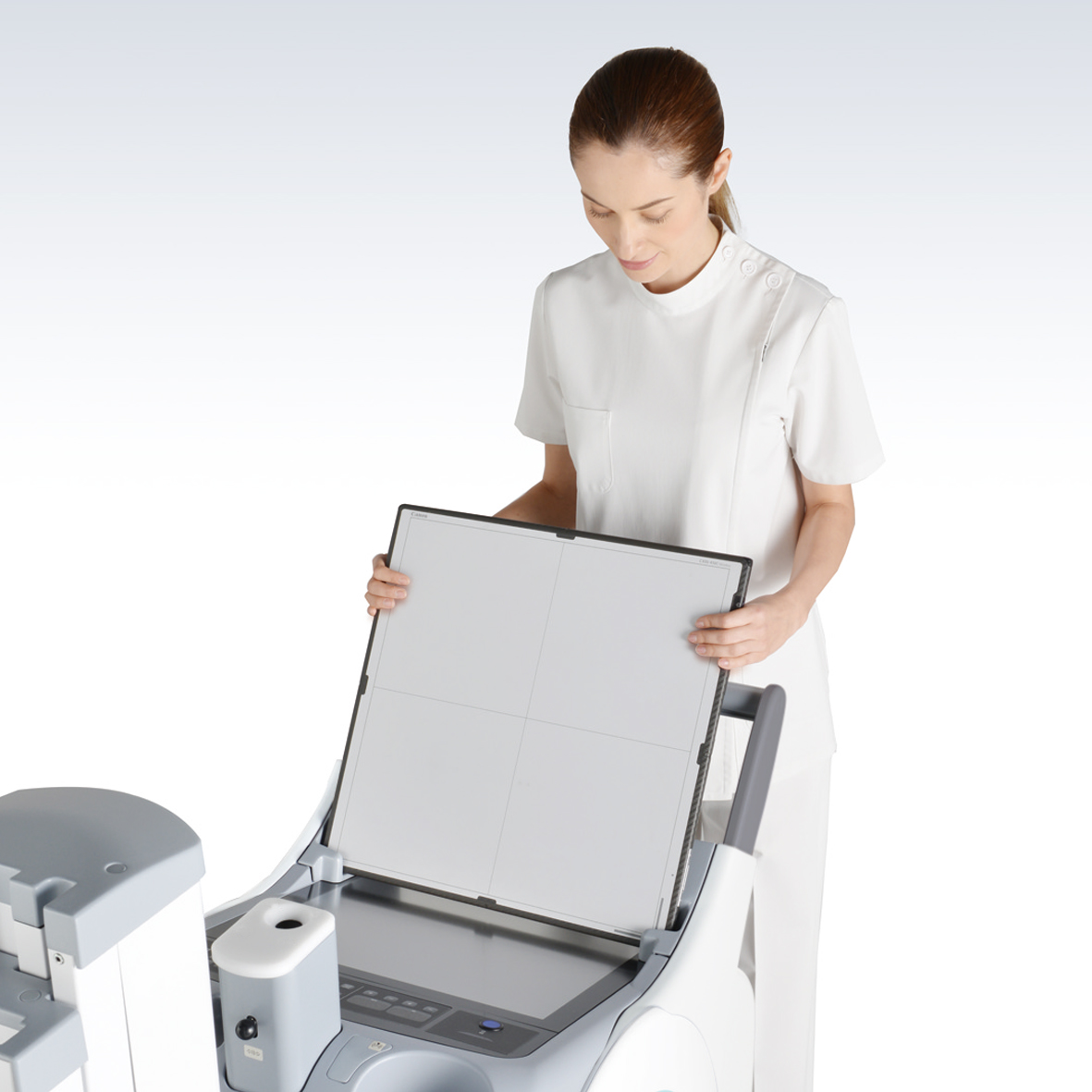 Select the perfect FPD for your application
Ultralight wireless detectors
Using ultralight and strong carbon fiber construction techniques, the new CXDI series has achieved significant weight reduction, providing less physical strain and reassuringly providing detectors that are among the lightest currently available. Despite their ultra-low weight characteristics, the carbon chassis and frame ensure high performance and high durability, tested for the rigors of demanding daily use. Superb quality and reliability that you have come to expect from Canon.
Three tough detectors
The use of new composite materials has not only decreased the weight of each detector but is also beneficial for strength and durability. The new CXDI series wireless detectors can withstand a load of 310 kg; that's twice the load provided by previous detectors. Even with obese patients, freely positioned weight-bearing foot examinations will not pose any problems.
IP57 Waterproof
Eventually, contact with fluids is inevitable during a medical product's operational life, particularly in emergency and high-dependency care. The CXDI series detectors are designed to cope even with immersion. Compliant to IP57, each detector can withstand up to 30 minutes in water to a depth of 1 m without incurring damage.
Sleek new detector design
The sleek, tough and ergonomically sculpted new CXDI series wireless detector design includes the following features to enhance the user and patient experience:
More comfortable to hold and effective to grip; concern of dropping can be greatly reduced due to the ultra-light weight and ergonomic handgrips sculpted into the detector on all four sides.
Easier and more pleasant to handle due to the selection of high-quality composite materials, low-weight and well-balanced design.
Easier to position, even behind a patient, and more comfortable for patients and technologists due to a shaped cover and smooth rounded corners.
High-sensitivity compact FPD for pediatric care
The compact FPD fits inside the cassette tray of an incubator, which enables imaging neonatal babies or infants. A high-sensitivity FPD helps reduce radiation exposure, providing powerful support for pediatric care.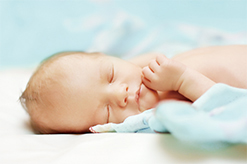 Large field-of-view to cover entire region
Time to treat is critical in emergency conditions. The large field FPD secures wide field-of-view and reduces the number of exposures to cover entire region of interest (ROI).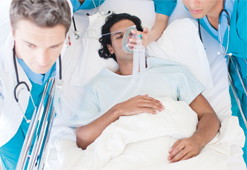 CXDI Control Software NE
This imaging control and management software helps to optimize the workflow and reduce the steps required to complete each examination quickly. The CXDI-NE software configuration options ensure a user specific GUI adjustment (Graphical User Interface) with look & feel design for all types of digital radiography modality.
Comprehensive image processing covers the Stitching function as well as the optional 'Scatter Correction' software (virtual grid) to increase contrast for images taken without anti-scatter grid. Supporting DICOM Worklist, Print, MPPS, RDSR and Storage are NE software standard functions and ensure connectivity with existing network structures.