Flexavision SF
Cassette SFD system
Numerous system configurations easily accommodate a wide variety of examinations
Offering various kinds of tables, high-voltage generators, X-ray tubes, imaging intensifiers and image processing units, FLEXAVISION allows to create an optimal system that accommodates both patient throughput requirements and all examination types. Even though the system is compact, its rapid movement and wide patient coverage allow for precise positioning in the area of interest. This ensures the easy selection of the optimal system for almost all demands in everyday examinations, from thoracic and abdominal examinations to orthopedics, pediatrics, urology and emergency use.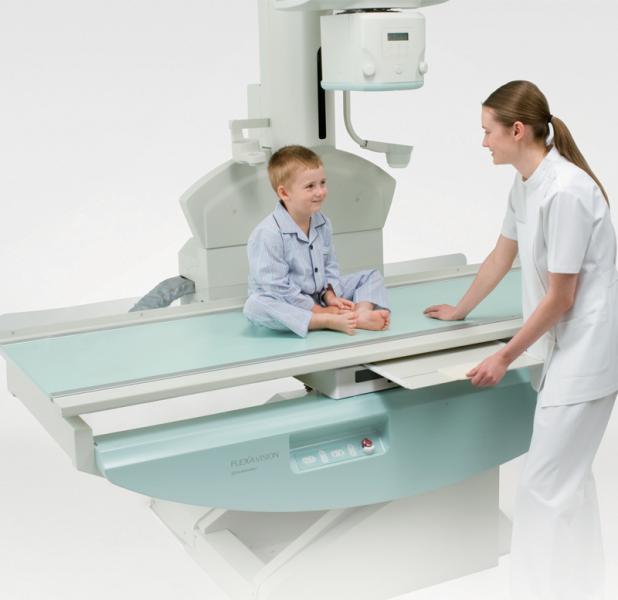 Flexible design supports a wide variety of examinations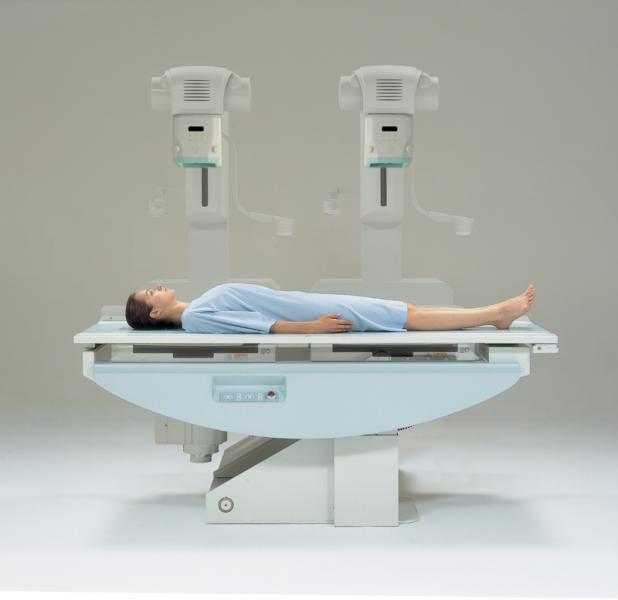 Extensive examination coverage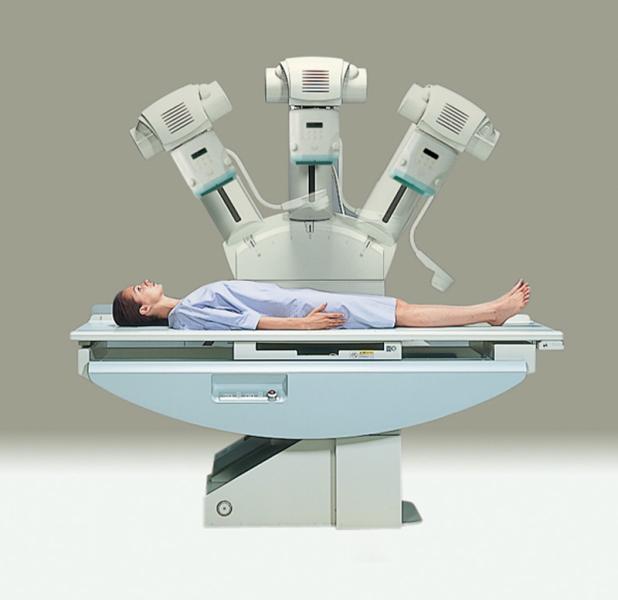 Oblique radiography option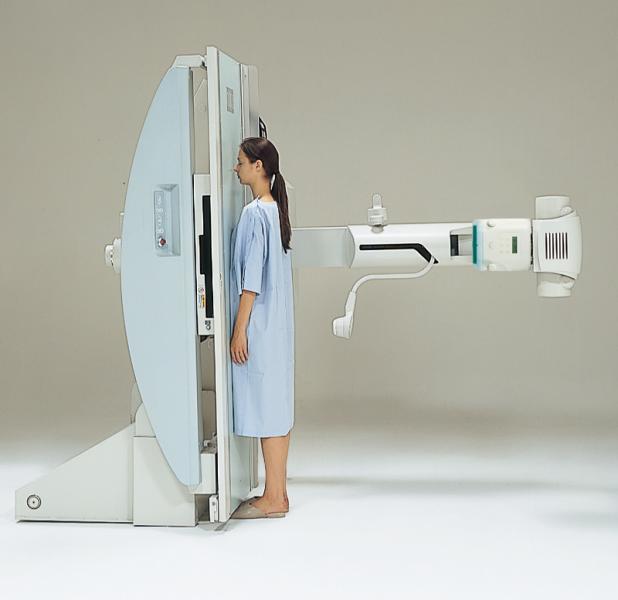 Imaging chain extension
FLEXAVISION moves quickly to support a variety of examinations and provides wide-range coverage that can minimize patient movement.
Cassette spot filming
FLEXAVISION SF has an SFD (spot film device) that supports multi-size cassettes up to 14" x 17". The cassette is easily loaded from the front without a cassette tray, and quickly delivered to the front of the I.I. , ensuring high-quality imaging by correct timing.