Flexavision FD
Full digital system
Numerous system configurations easily accommodate a wide variety of examinations
Offering various kinds of tables, high-voltage generators, X-ray tubes, imaging intensifiers and image processing units, FLEXAVISION allows to create an optimal system that accommodates both patient throughput requirements and all examination types. Even though the system is compact, its rapid movement and wide patient coverage allow for precise positioning in the area of interest. This ensures the easy selection of the optimal system for almost all demands in everyday examinations, from thoracic and abdominal examinations to orthopedics, pediatrics, urology and emergency use.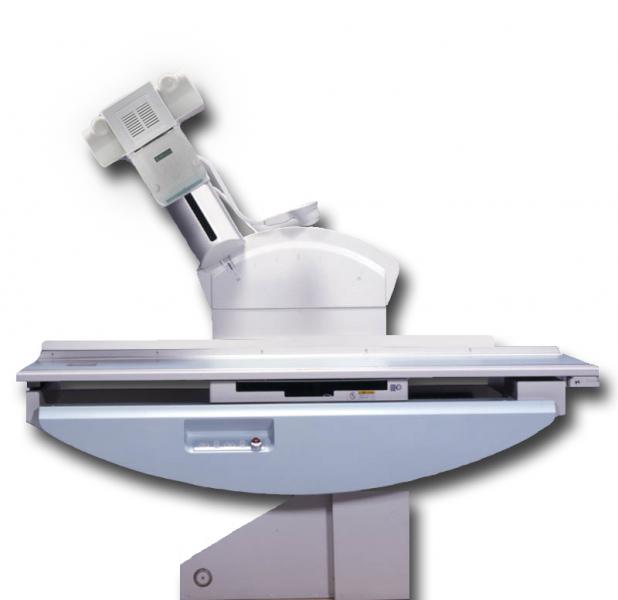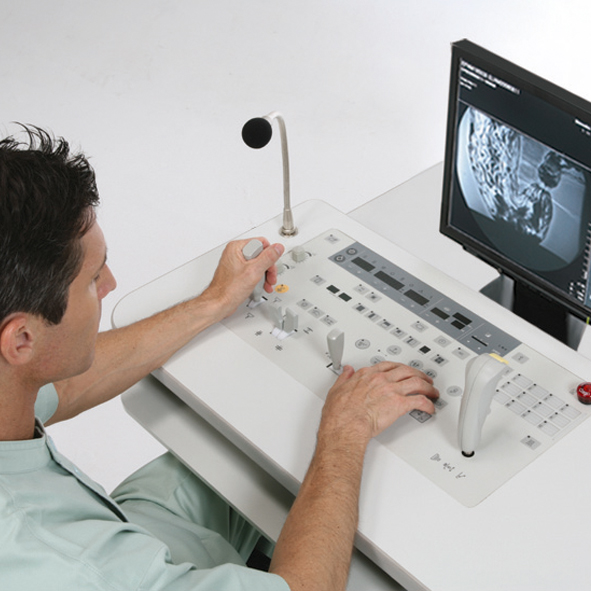 Flexible design supports a wide variety of examinations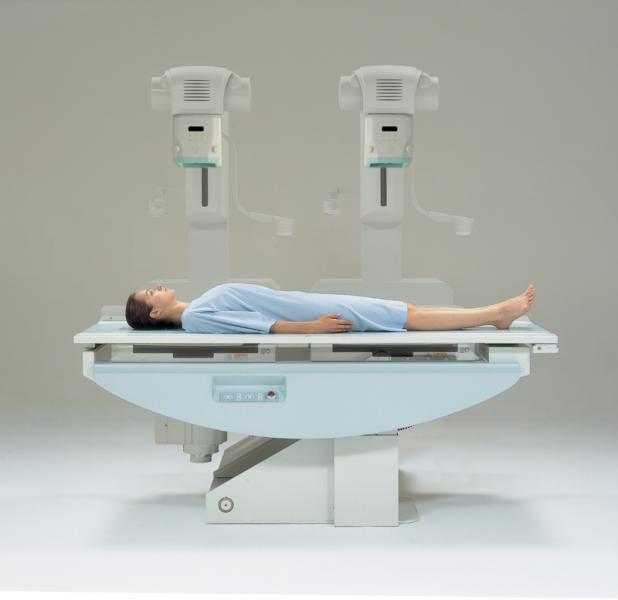 Extensive examination coverage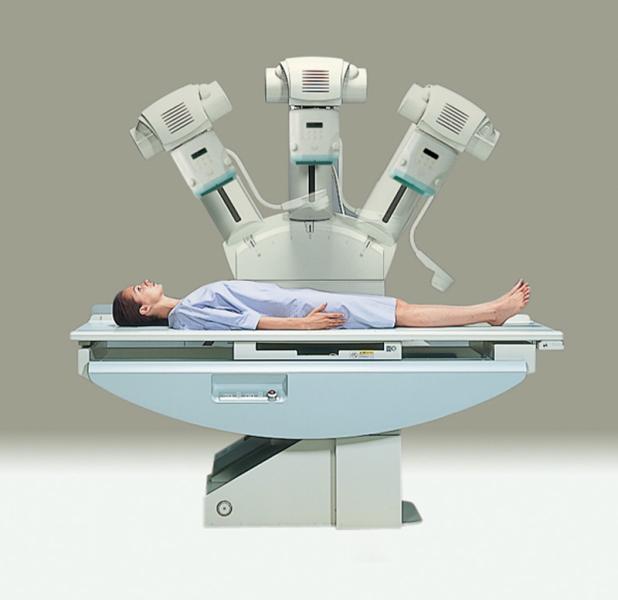 Oblique radiography option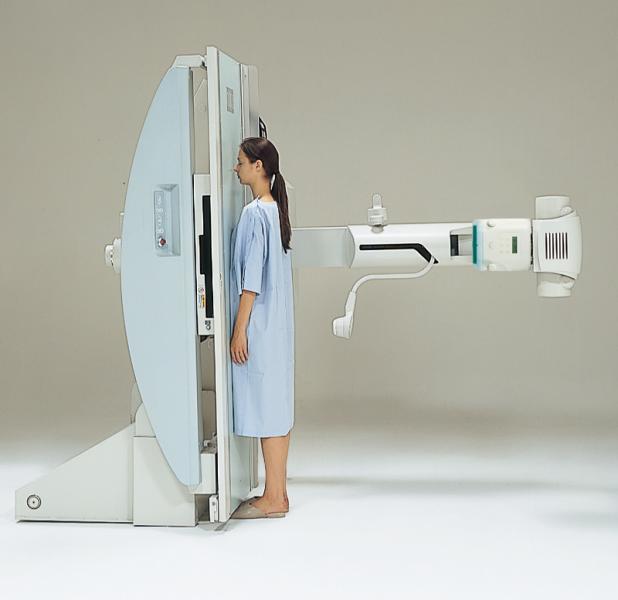 Imaging chain extension
FLEXAVISION moves quickly to support a variety of examinations and provides wide-range coverage that can minimize patient movement.
Digital technology ensures high image quality
FLEXAVISION provides outstanding image quality. The high-performance, 1-megapixel CCD camera (HB, FD types) allows 1024 x 1024 matrix and 12-bit (4096 gradation) imaging. This ensures high-definition images and high-density resolution. Shimadzu's digital processing is applied to suppress halation and provide clear images with superb contrast for a real-time image review.
Efficient examination workflow
Controls for FLEXAVISION R/F table operation and the high-voltage generator are concentrated in a single operation console to ensure a smooth and accurate workflow for all types of examinations. Systems incorporating a digital image processor use the highly flexible Windows® operating system to provide real-time image viewing via simple mouse or keyboard operation. Optional DICOM-network compatibility simplifies printing and image transfer to a server, ensuring an overall high-quality workflow.