EuroPCR 2023 in Paris
Visit Shimadzu at EuroPCR
May 16 – 19, 2023
The upcoming edition of the World-Leading Course in interventional cardiovascular medicine is fast approaching, and is the official annual meeting of the European Association of Percutaneous Cardiovascular Interventions (EAPCI).
In this environment, Shimadzu cordially invites you to our booth #M12, level 2, Palais des Congrès, Paris.
About our sophisticated imaging solutions in cardiology
Trinias
The simplified workflow on the Trinias Opera cardiovascular system has been tailored to suit the demanding needs of the cardiologist with simple one-touch controls that are intuitive and customizable for each physician. The Trinias cardiovascular system has been designed around 3 key criteria concepts – ALARA Design, Lean Design & Sustainable Design to cater for the ever- changing needs of the cardiologists well into the future.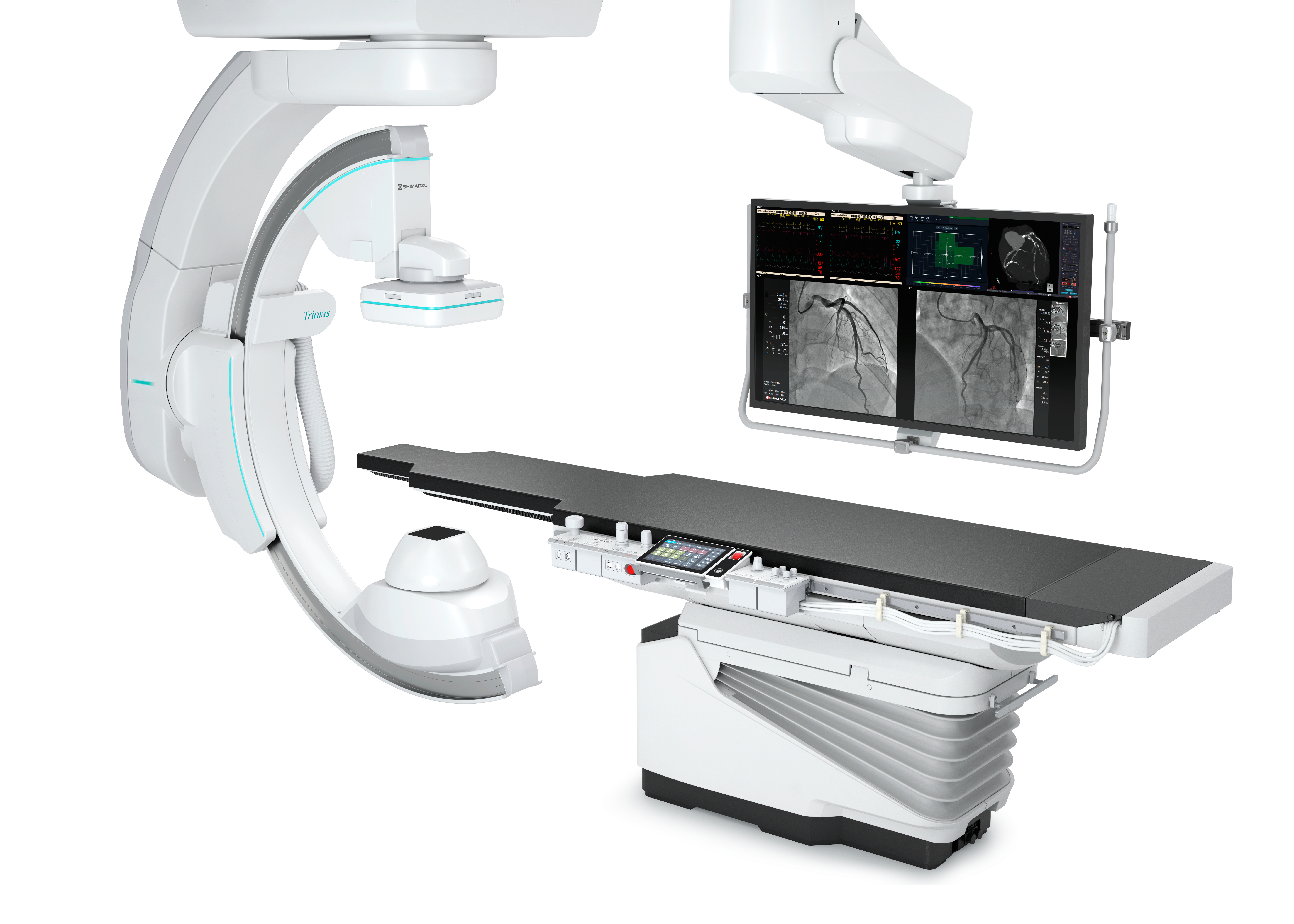 SCORE Opera
An AI filter elevates the image processing engine to the next level
'SCORE Opera' applies AI (deep learning technology) filter technology to enable efficient noise suppression and contrast enhancement, and improve the visibility of devices that are generally difficult to achieve under low dose conditions. In addition to reducing radiation exposure, the burden of image diagnosis by physicians will be reduced, shortening treatment time.
>> Read more about SCORE Opera
User experience reports
Request more information