106th Scientific Assembly and Annual Meeting of Radiological Society of North America
Shimadzu will showcase its latest products and most innovative technologies at the virtual exhibition of RSNA2020 from Sunday, Nov. 29th to Saturday, Dec. 5th.

We cordially invite you to visit our virtual booth and learn more about our advanced imaging solutions and unique applications that give you even more visibility, productivity and clinical opportunities.
Take the opportunity to chat with our X-ray experts available around the clock.
Technically only possible via the official RSNA 2020 website.
Latest advanced clinical application solution:
Trinias unity edition - Crossover Angiography with SCORE Applications
sets the bar high with improved functionality with new hardware and software features that provide a simple workflow for cardiac and vascular procedures from head to toe.

Sonialvision G4 LX edition - "Best-in Class" Digital Multipurpose R/F System
provides innovations in all areas, such as patient handling and care, dose reduction and image quality, as well as more simplified workflows. Advanced technologies ensure that current and future imaging needs are realized with Slot radiography, Tomosynthesis and DSA & RSM-DSA.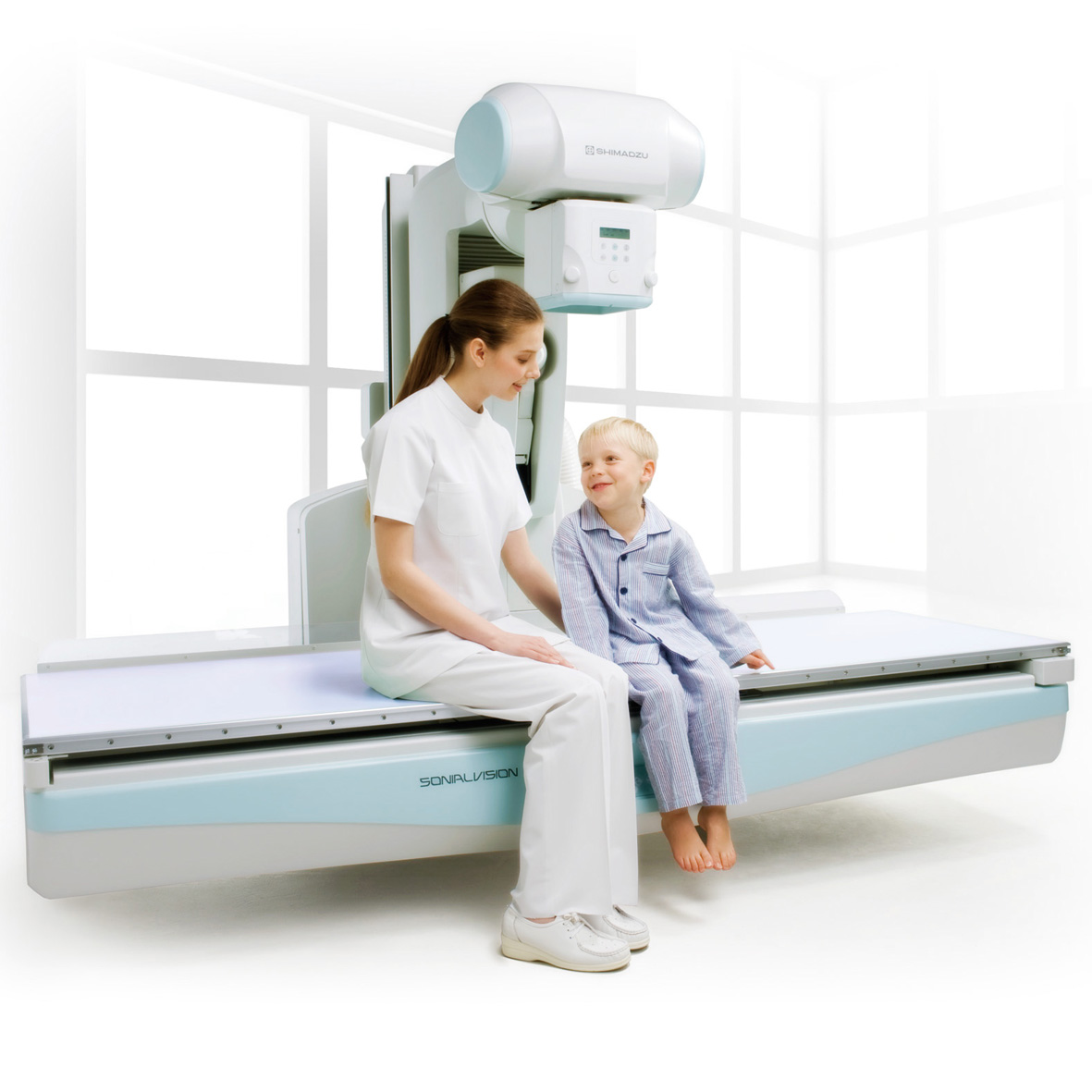 FLUOROspeed X1 edition - Your primary workhorse for advanced patient-side R/F exams
is designed to consider all users in a diversity of situation, making it ideal for a variety of examinations.
RADspeed Pro - Premium DR with new POWER GLIDE* technology
features state-of-the-art technology that supports productivity, user-operability, patient comfort and safety.
MobileDaRt Evolution MX8 - Advanced digital mobile X-ray system with superior values
The award winning MobileDaRt Evolution is further refined into the MX8 version featuring the collapsible column to broaden the mobile's solutions.
Innovative Applications
Accurate diagnostic imaging information is essential in the early detection and proper treatment of intractable diseases. To enhance your examination efficiency and safety, while reducing radiation dose, we offer a broad range of reliable X-ray imaging systems with world-leading technology and cutting-edge applications.
Advanced Healthcare
Shimadzu drives the Research & Development for Advanced Healthcare Solutions forward by utilizing the synergistic combination of Shimadzu's core technologies in analytical science and medical diagnostic imaging.
Response to COVID-19
The COVID-19 pandemic has brought unprecedented challenges for the communities and economies worldwide, causing a profound effect on the health and well-being of people. Science is more important now than ever before. Shimadzu Corporation has been committed to contributing to society through science and technology since its founding in 1875.