MobileArt Evolution MX7
Most-modern mobile X-ray system provides superb image quality and easy handling
The 32 kW premium version of the new MobileArt Evolution MX7 series provides outstanding image quality, high functionalities and a multitude of applications, even covering interdisciplinary tasks.
The system provides powerful support in medical facilities thanks to easy positioning in restrictive locations, and outstanding operability allowing intuitive movement of the unit by the operator.
Brilliant image quality
based on the advanced dual focal spot size X-ray tube with an anode heat storage capacity of 300 kHU
Outstanding operability and efficient workflow
reliable functionality delivers superb performance
Extra convenience
letting operators benefit from new smart functionalities
Low X-ray exposure dose
enhancing patient care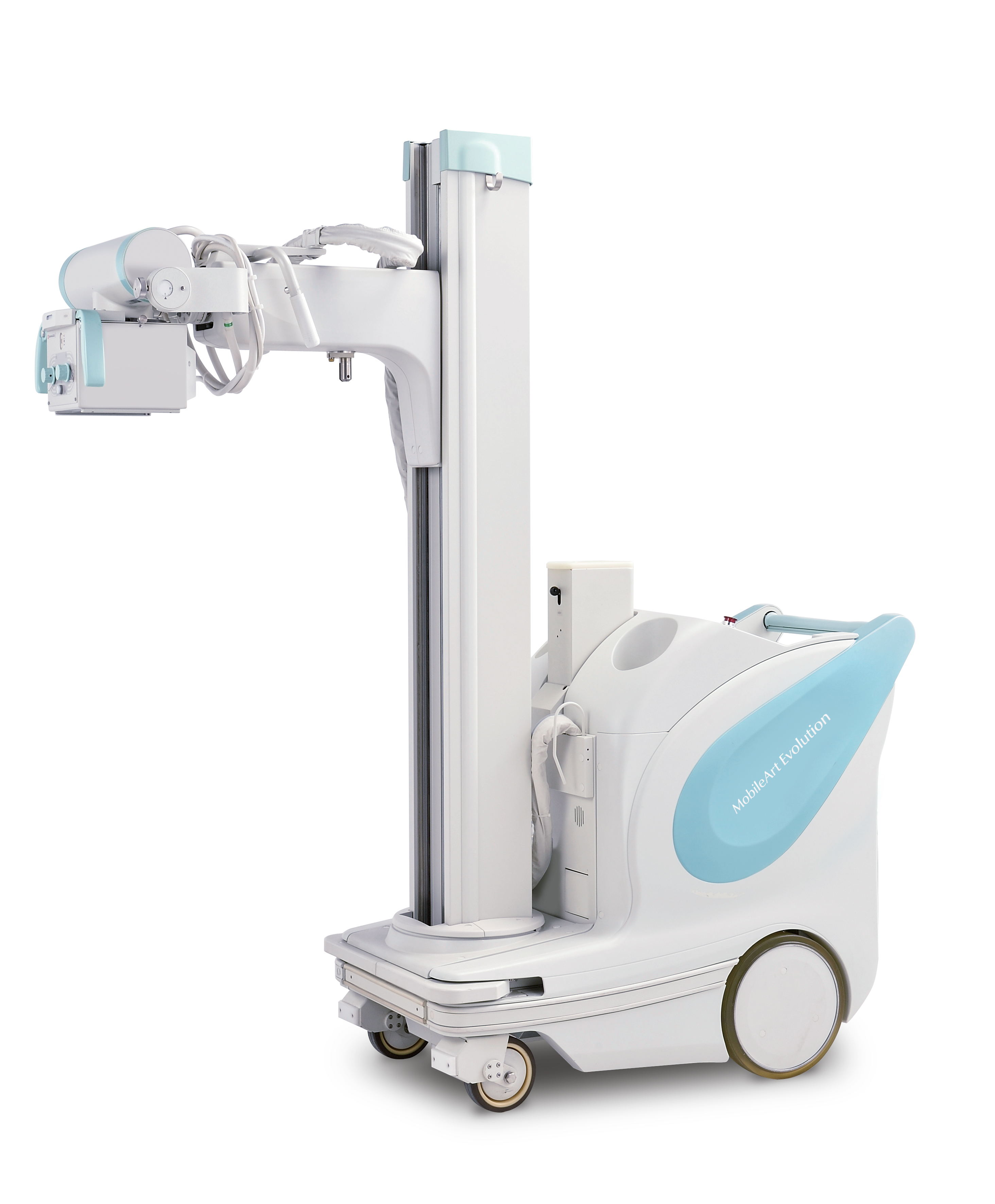 "All Free" buttons
The collimator-mounted "All Free" buttons release all electromagnetic locks on arm rotation, arm extension, and vertical movement of the X-ray tube. An "All Free" button is also located on the arm to allow column side positioning.
Wide imaging range
The MobileArt Evolution MX7 has a long stroke on its ultra-long arm (up to 1,200 mm), making even the most difficult imaging situations accessible. The cross-arm is freely rotatable 270° in either clockwise or counter-clockwise direction. There is no need to reposition the unit in narrow spaces.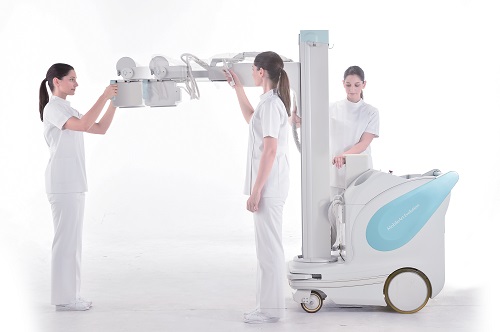 "Inch-mover" buttons
By pressing the "Inch-mover" buttons on the front of the collimator the unit can be easily moved for final positioning at the bedside. As a safety measure, any force applied to the drive handle during "Inch-mover" operations stops the movement of the unit. In addition, an interlock prevents X-ray irradiation while the MobileArt Evolution MX7 is in motion.